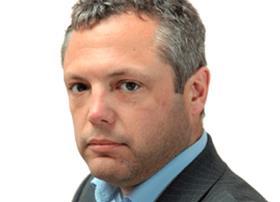 Just like politicians, ambitious City bureaucrats are not shy of making headline-grabbing speeches when plum jobs come up. So it was last week, when two of their number floated reforms that could have far-reaching repercussions for lawyers.
First up, the Bank of England's Andy Haldane – an outside tip to succeed Mark Carney as governor. Speaking at a joint Bank of England and European Central Bank conference on gender and career progression, Threadneedle Street's chief economist urged the government to make companies employing over 30 people report their gender pay gaps. At present, only 40% of the private sector workforce is covered by legislation that sets the threshold at 250 staff.
Haldane also declared there are 'strong grounds' to extend compulsory pay gap reporting to ethnicity.
Bringing medium-sized law firms into the pay gap reporting net would hardly be universally popular, if only for the cost of compliance. But the results would be intriguing to behold. Would they show that this sector is more equitable than the male-dominated City elite, once partner-equivalents are included (assuming they would be)? Or would it throw up still more glaring anomalies?
Also propelling himself into the public prints was Christopher Woolard, executive director of strategy and competition at the Financial Conduct Authority. Woolard is thought to be in the frame for FCA head Andrew Bailey's job – Bailey being the frontrunner for Bank of England governor. Everyone knows everyone in east London.
Woolard caught the eye for a speech on 'regulation in a changing world', which took aim at 'neo-classical economic orthodoxies'. He went on to resurrect the concept of a statutory 'duty of care' that would oblige authorised financial services firms to act in the best interests of consumers and pay compensation following breaches.
The FCA had previously appeared to shelve the notion of a duty of care, citing (among other things) the 'stress of litigation'. Now it is back on the agenda.
Amid all the talk of 'easing the burden' of regulation on financial services post-Brexit, Woolard's speech appeared counterintuitive. But we long since learned not to be surprised by anything 'Brexit'.