Predictably, Priti Patel and Boris Johnson reacted to the terrible deaths in the Channel last Wednesday by suggesting that the measures within the Nationality and Borders Bill should be accelerated. This is disingenuous, at best.
The policy measures pursued by this government will lead to a greater number of deaths in the Channel, when safe routes of entry are closed down and desperate people, seeing no other option, will instead take increasingly dangerous risks. This is not just our view, but also the view of the Foreign Affairs Select Committee, who commented that: 'A policy that focuses exclusively on closing borders will drive migrants to take more dangerous routes, and push them into the hands of criminal groups.'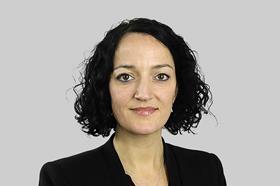 The Nationality and Borders Bill does just that: it focuses exclusively on closing borders, using criminal law measures as sanctions. The application of these measures within the bill may be politically shrewd, allowing the government to suggest that it is using the full force of the law to resolve the problem, but it is also short-sighted and will serve to punish the very people it purports to protect. Among those measures are provisions which seek to criminalise asylum seekers arriving in the UK without entry clearance; to provide immunity to Border Force officials whose actions could result in deaths at sea; and to allow for the prosecution of those who facilitate the entry of asylum seekers into the UK without any gain for themselves, and for wholly altruistic reasons.
As has been pointed out elsewhere, these provisions breach the UK's international law obligations. The bill amounts to another nail in the coffin of the UK's reputation as a country with respect for the rule of law, a reputation already badly damaged by year upon year of political attacks on the ECtHR followed by the various Brexit debacles. The UK's standing in the world is, in this way, undermined, detracting from its ability to seek effective political solutions to an international problem by way of multilateral agreement.
The government must acknowledge that the desperation of those who decide to risk their lives by crossing the Channel is fuelled by their lack of alternative options. Rather than insisting on following the counter-productive approach envisaged in the bill, the government should focus its attention on providing safe and legal routes for victims of persecution seeking refuge in the UK. This might include broadening refugee family reunion rules, expanding resettlement schemes, introducing humanitarian visas, and negotiating new relocation agreements. The proper response will involve cooperation, collaboration and coordination with our European neighbours; willingness to adhere to international legal standards; and recognition of the precedence of human rights.
Rebecca Niblock, criminal litigation partner, and Oliver Oldman, associate, in the immigration and international protection team at Kingsley Napley LLP