Before-the-event legal expenses insurance (BTE LEI) is little understood by the public, but in the post-reform world is set to become a key determinant of access to justice for injured people. In its response to LJ Jackson's previous report on civil litigation funding, the government said it 'would welcome a change in culture so that there is a greater use of existing BTE policies and the development of the market to expand BTE insurance coverage.'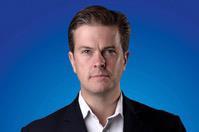 That market development may well be upon us and the awareness of the benefits and value of BTE LEI needs greater promotion by the industry. It is critical that the right steps are taken to ensure LEI, and BTE in particular, is trusted by consumers, and serves to protect them properly if their claim requires legal support.
For context, the government assumes around 50% of motorists have a BTE product. Consumers may also own non-motor legal expenses cover, for example through their household insurance. Taken together, the total number of LEI policies may be as high as 25 million.
It is important that the LEI market is subject to scrutiny, so I welcome Richard Edwards' polemic. However, I don't agree with his conclusions.
Few, including Mr Edwards, could dispute that the fundamental principles underpinning LEI are good ones. The broad legal establishment (and indeed the government, LJ Jackson and the Civil Justice Council) accepts that LEI products are low cost but deliver high value for customers.
This is achieved by establishing a panel of legal (and other) specialist providers; this is nothing new or different to many other organisations with external legal requirements, but it is important the customer receives an excellent service from a vetted specialist who operates to strict service level standards and thorough auditing processes.
Furthermore, close working between the LEI provider and the law firms creates efficiencies and can reduce the duration of the claim.
The Financial Ombudsman Service (FOS) reports very low complaint volumes, showing empirically that these controls work and service standards are being maintained. In its latest report, FOS data show that just 2 per cent of all insurance complaints were LEI related.
Using a panel of specialist law firms, operating on strict commercial terms, controls costs. Much insurance is a grudge purchase, primarily predicated on price. Providers use panels to balance this tension and ensure customers are both protected and get value for money.
Consumers rarely need legal support. This means the vast majority of people don't have a go-to legal partner. So securing the help of a specialist law firm through an LEI policy delivers peace of mind.
The law relating to freedom of choice is well documented and understood. Typically, until proceedings commence, unless in exceptional circumstances such as a conflict of interest, the consumer will use their LEI provider's panel of legal specialists. For the insured a crucial point is that a free choice of lawyer has an impact on premiums because the costs of this are substantial: a study by SEO Economic Research Amsterdam in June 2008 showed that costs incurred by the appointment of a 'free choice' lawyer are 3 to 6 times as high as the costs of handling a case in-house or by a panel lawyer. Therefore the effect would be skyrocketing premiums, putting LEI – and therefore access to justice - out of the reach of most consumers.
A number of legal challenges have focused on the point at which freedom of choice becomes available to claimants, the scope of this choice and whether it applies to group actions (ECJ - Eschig v UNIQA). Actually, it does apply to group actions, but UK policies routinely exclude them or stipulate how much non-panel firms can charge (Court of Appeal - Brown-Quinn & Anor v Equity Syndicate Management & Anor). (iv)
The judgement in Brown-Quinn concluded that where a non-panel firm seeks remuneration which is excessive, the policyholder will be required to pay anything that exceeds a reasonable sum given the characteristics of the particular case.
The nub of Mr Edwards' argument is whether it is in the interests of the consumer to use a legal practice known to them, or whether this is about the commercial interests of the law firm that wants to retain the consumer.
Notwithstanding case law, surely the answer is to ascertain whether any consumer detriment arises from the use of the LEI provider's panel. There is commonly no compelling evidence to show that there is.
That is not to say that further improvements cannot be made to deliver more consistency for customers, especially around transparency. We urge LEI providers to make clear, before and at the point of sale, that the wording, script and advice is straightforward on the issue of the appointment of legal specialists on their panel.
We also want further exploration of what constitutes best practice in circumstances in which a consumer could use a law firm of their own choice if they have a strong desire to use one which has the required specialism, is geographically proximate, agrees to operate on the financial terms between the LEI provider and their panel, and adheres to strict service standards and reporting requirements.
We are also encouraging more engagement by the LEI industry with the Financial Conduct Authority and FOS to ensure best practice on behalf of the consumer.
In its current review of the value measures of add-on products within the general insurance sector, the FCA accepts LEI products are unique compared to other add-ons. A bespoke way of presenting their value to consumers is now necessary to ensure the consumer can make an informed decision on the value and benefits of LEI at the point of sale.
Matthew Maxwell Scott, executive director, Association of Consumer Support Organisations (ACSO)