The more cynical of my trade would tell you that workaday news stories are often hardy perennials that require only a light retread. Simply cut and paste last year's version of the story, changing the dates and numbers. Ten minutes work, tops.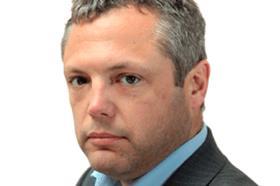 The Gazette would never engage in such chicanery, of course; but forensic science regulator Dr Gillian Tully could have been forgiven a similar impulse when drafting her annual report.
This year's review returns yet again to what a House of Lords committee described in 2019 as an 'embarrassing' seven-year delay in giving the regulator statutory powers that were promised in 2012. That delay now extends to eight years and counting.
In forensic science, as in so much else justice-related, the UK's position of global pre-eminence has been woefully compromised by funding cuts and falling standards. The president of the International Association of Forensic Science could scarcely have put it more bluntly in evidence to peers. Once a 'mecca' for forensic science, the UK is now more of an example 'not' to follow, he said. Ouch.
The current regime, a market of public and private providers, took effect when the loss-making Forensic Science Service closed in 2012. There may be nothing wrong with a market in principle, but what is surely beyond argument is that any market watchdog needs to bite as well as bark. As Tully says, failure to legislate has resulted in slower progress towards compliance with quality standards, particularly in very small companies and police forces.
A Commons committee described this omission as 'a failure of leadership'. Tully goes further this year, stating that 'it can only now be interpreted as a lack of priority being given to forensic science quality by the government'.
There is some cause for mild optimism. Tully has been assured by the new Conservative administration that statutory enforcement is still the intention, though no firm plans are in place. She indicates approvingly that one avenue to achieve this could be a private member's bill proposed by Darren Jones MP.
The Gazette asked the Home Office if it will support the bill. We were told only that the regulator will be given statutory powers 'as soon as parliamentary time allows'.