On 28 September we released the findings of our research study Life in the Law. The research, the first of its kind in this country, looked at the mental health and wellbeing in the legal profession and over 1,700 professionals from the UK, Republic of Ireland, Jersey, Guernsey, and Isle of Man took part.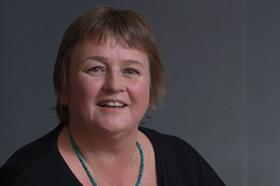 What we found was no surprise. Legal professionals are at a high risk of burnout and the vast majority have had recent periods of mental ill-health with stress, anxiety and depression common. Juniors, women, those from ethnic minority groups and people with a disability are at a greater risk of burn out. Many legal professionals are working long hours, not getting enough sleep and 1 in 5 are being bullied. We found that stigma is still preventing many from speaking about mental ill-health at work. This robust evidence confirmed what we already knew from hours of speaking with legal professionals through our emotional support service at LawCare, which has existed for nearly 25 years now.
The purpose of this research was not to paint a picture of doom and gloom in the legal sector. Far from it. We also wanted to know what works for people, what working practices they find useful, what self-care activities benefit them. We found that as the number of hours sleep increases the rate of burnout drops. We discovered that of a wide range of workplace measures available, from private health insurance to mental health training, regular catch-ups or appraisals were reported to be the most helpful. Having these in place helped to bolster confidence in personal development and reduce anxiety.
Our study also shows the significant positive and negative impacts of Covid-19. Greater flexibility, new ways of working and a chance to reflect on what individuals want from life and work have brought benefits to many but there has also been social isolation, greater blurring of boundaries between life and work, increased anxiety and workloads.
The research also supported our view that wellbeing in the profession is a collective responsibility for legal workplaces, regulators, professional bodies and educators. We cannot put the responsibility for mental health and wellbeing solely on the individual. We believe that the sector is a place where people can thrive, and we believe now is the time for us all to take action to make this happen.
To change the culture in law we need to start with changing our working practices and put people first. It's time to accept that long hours, crushing workloads, poor work-life balance and lack of effective supervision is undermining wellbeing and is not sustainable, for individuals, organisations or the profession as a whole. We need a sector-wide commitment to develop an industry and a legal system where people are valued, respected and supported to be the best they can be - both inside and outside of work.
Here are the key areas we believe the profession needs to focus on:
Challenge the stigma surrounding mental health and wellbeing;
Change the organisational culture of law, acknowledging the important role which those in management and leadership must play in bringing about meaningful change;
Promote the importance of management training to provide the skills required to support individuals alongside regular catch-ups and appraisals;
Identify and engage key stakeholders in the conversation about wellbeing, acknowledging that wellbeing is a collective responsibility which will require work to be done collectively across professional and regulatory silos whilst recognising differences across areas of legal practice;
Share insights, educate, and raise awareness about wellbeing across the legal community;
Consider the intersectional nature of wellbeing within the context of multiple factors such as gender, ethnicity, disability, and sexual orientation.
We see the Life in the Law research as a starting point, a catalyst for change in the profession. Culture change isn't something that happens overnight; it takes time, collaboration and innovation and, most importantly, shared core values across the legal community that prioritise wellbeing and a commonly held sense of why these matter. We are determined to make the law a healthier, happier place to work and we need you – all of you - to join us on this journey.
View the full report at www.lawcare.org.uk/lifeinthelaw.
Elizabeth Rimmer is CEO of LawCare
LawCare offers emotional support, information and training to the legal community in the UK and Ireland. Find out more at www.lawcare.org.uk