Controversial changes to the immigration rules will not happen if the UK has a no-deal Brexit.
Following a series of delays, the Government published its White Paper on the UK's proposed future immigration system on 19 December 2018.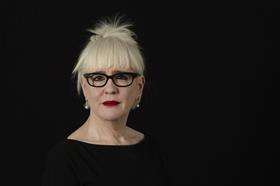 Adopting many of the recommendations outlined in the Migration Advisory Committee's (MAC) September 2018 reports, the Government's plan prioritises higher-skilled migration and, as expected, ends free movement. Provided that the UK does not withdraw from the EU without a deal, the new policies will take effect in January 2021.
While the White Paper sets out wide-ranging changes including those for family, study, and visitors, this article focuses on key measures concerning business immigration.
Overview
The UK currently operates two parallel immigration systems. The first, a product of Union membership, applies to EU nationals and their family members and permits them to live, work, and study in the UK with few restrictions. The second, governed by UK law and in large part covered by the Points-Based System (PBS), applies to non-EU nationals and requires prospective migrants seeking to enter or remain in the UK to demonstrate prescribed attributes, including, amongst others, education levels, language abilities, salary thresholds, and skills levels.
EU nationals and their close third-country family members who arrive prior to the end of the Implementation Period, which will run from 29 March 2019 through 31 December 2020, will be permitted to apply for either 'settled' or 'pre-settled' status under the EU Settlement Scheme through June 2021. Broadly, either status will secure current rights under free movement, including permission to remain, access to public benefits and services, and eventual the right to apply for citizenship. EU nationals seeking to enter the UK after the Implementation Period will be required to apply for permission under the new single skills-based system, which will apply to all future migrants.
Removal of cap on skilled workers and Resident Labour Market Test
Under the Government's new policy, the current annual limit on restricted Tier 2 Certificates of Sponsorship (Cos) of 20,700 will be lifted. Additionally, the Government intends to remove the Resident Labour Market Test (RLMT) requirement.
Optimism about the cap's removal, however, was tempered by a potential Tier 2 annual salary threshold of £30,000, which many businesses maintained would severely hinder recruitment. Fortunately, following internal pressure from her cabinet, Prime Minister May yielded and agreed to undertake a 12-month consultation period with businesses to review what an appropriate future salary threshold might be.
Additional changes to Tier 2
According to the Government, the new system aims to be straight forward, easy to access, and low cost to accommodate the many businesses that have not previously had to navigate the UK's complicated sponsorship system.
The Government has proposed lowering Tier 2 skills level requirements for all migrants from Regulated Qualifications Framework (RQF) level 6 to RQF 3 and above. As before, migrants under the new route will be required to obtain sponsorship and pay the applicable Immigration Health Surcharge (due to increase to £400 in December 2018), unless reciprocal health arrangements can be agreed with the EU, while employers will still be responsible for the Immigration Skills Charge (currently up to £1,000 per migrant per year).
Unfortunately, the Government did not favour the introduction of a dedicated low-skilled migrant route. Instead, it proposed transitional measures that would permit 12-month stays for short-term workers (for all skills levels, including low-skilled employees) followed by 12-month mandatory cooling off periods. The route would not permit access to public benefits, allow dependants, or offer a path to permanent settlement, and eligibility would be limited to nationals from predetermined 'low-risk' countries. While not requiring sponsorship, employers would be need to ensure their prospective overseas hires had the right to work in the UK. These transitional arrangements will be reviewed with the MAC by 2025.
Impact on entrepreneur clients
Once the Government's proposed policies are put into effect, self-employed EU nationals will have to qualify under the new system which proposes a new Innovator route, replacing Tier 1 (Entrepreneur). The new Innovator route will require an 'endorsement by a business sponsor' and is envisaged for experienced business people who want to set up a business in the UK that is 'innovative, scalable and viable'. This is a stark change from previous free movement rules which permitted EU entrepreneurs to come to the UK and work without requiring permission, or meeting investment criteria.
In June 2018, the Government announced the introduction of a 'Start Up' visa that will replace the current Tier 1 (Graduate Entrepreneur) route in Spring 2019. While the latter was limited to recent graduates, the new route will be open to all business people.
Types of clients most affected by changes
Though areas like the financial industry will not be particularly negatively impacted, some sectors such as health care, manufacturing, farming, construction, and hospitality, where pay scales are often lower, could be severely impacted if the ultimate salary threshold is too high.
Moreover, across the board, businesses of all types will no longer enjoy the ease and affordability of hiring EU nationals. Indeed, the Immigration Skills Charge, application and legal fees as well as the prospect of the Immigration Health Surcharge will make the cost of hiring longer-term EU workers exponentially more expensive than before.
Finally, geography (firms outside of London and urban areas where salaries are typically higher), gender (there is an 8.6% gender pay gap in the UK for full-time employees), and business size/self-employment (a lack of legal experience or sufficient finances to navigate the system) will all influence the way this policy plays out in practice.