2020: a year of lockdowns, Zoom, social distancing and, according to EY's recent research, a good amount of 'litigation distancing' in business disputes during the course of the pandemic.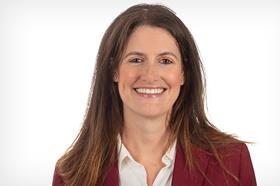 Anecdotal evidence suggests that litigation lawyers have been very busy over the past year, but I expect much of this relates to a sizeable pre-existing caseload, 2019/early 2020 pipeline work and lawyers thinking themselves more attractive to the market if they claim to be working flat-out.
Of the companies surveyed by EY, 81% said that they had applied reliefs to contract terms, 63% had adopted a more conciliatory approach and 77% reported that they used ADR to settle their issues. So are mediators rubbing their hands in anticipation of things to come?
In September 2007, I was a newly qualified litigation associate in a sea of corporate lawyers, wondering and worrying (a bit) how my career might pan out (I did not want to be a corporate lawyer). It took the financial crash a year later, and then a further 18 months for the litigation hurricane to hit and make me less nervous about paying the bills.
We now live in exceptional times and no one wants a repeat of the Great Recession that wreaked havoc in the financial markets around the world but there will undoubtedly be fallout, even if it takes time to emerge in some sectors. Today businesses have the government's safety net propping them up (a number of which would have failed without the pandemic) until at least October 2021, and we have seen moratoriums on winding-up orders and evicting tenants.
Despite this, we have had a rash of high profile insolvencies, principally in the retail sector with Debenhams and Arcadia leading the charge. We have witnessed global mega-frauds, with Wirecard exposed in June 2020 and more recently Greensill. These fall-outs will create disputes that are unlikely to be resolved around a table and will play out for years to come.
If history is anything to go by and if the economy does not slump to such an extent that litigation becomes a luxury purchase, it is generally anticipated that the number of legal claims will rise exponentially in 2021, or once the pandemic is over and/or the government puts paid to its lending and furlough schemes for good. We will see the typical breach of contract and negligence claims and M&A disputes.
More novel but no less prolific, will be the business interruption claims against insurers, the rise of force majeure and frustration claims and sorting out supply chain disruption issues. There will be the inevitable banking disputes, but nothing to the extent caused by the mis-selling of interest rate products prior to 2008. Encouragingly, certain banks have recently announced that they have been able to release funds set aside for bad loans as they have seen better than expected profits in the first quarter of 2021.
The December 2020 Supreme Court decision in Merricks v MasterCard has arguably changed the landscape for opt-out collective claims, which opens the way for future major class actions. Insolvency litigation is a given as companies deal with historic debt and the withdrawal of the government safety blanket. It is generally accepted that times of increased uncertainty and greater hardship produce higher rates of fraud.
In July 2020, Jim Chanos, the legendary short-seller who predicted Enron's downfall and betted against Wirecard, presaged the 'golden age of fraud.' He foresees sophisticated legal and accounting frauds that his short-selling enterprise seeks to expose, and which will require substantial documentary work and expertise to litigate (not mediate). I do not think he is far wrong. It will take time, relief from some of the harsher demands of the pandemic and the necessary resources to root out the wrongdoing. We are also only at the very beginning of addressing crypto-asset and cyber frauds, which claims should only increase as people become more and less (it is easier to perpetrate a fraud on the unschooled) acquainted with the asset class and technical knowhow.
Will the conciliatory approach last beyond the pandemic? As for mediation and the smaller cases, I expect it will; it is less expensive than litigation and provided a settlement is reached at an early stage, key workers can return to the business of making money. Parties tend not to leave a 'successful' mediation truly satisfied, but it is the compromise they are prepared to make.
However, once 'normal' life has resumed, I expect that for most, payment holidays, extensions of time, renegotiation of contracts will become a thing of the past, patience only lasts so long. There will also come a time when a commercial party no longer needs to be seen to be doing 'the right thing'; it will be business usual. Corporates will need cash in their coffers, directors will want to maximise shareholder value and keep their stakeholders happy.
Solicitors should be advising their clients to take action now, review and assess their contracts deemed at risk and start considering commercial, financial and legal remedies should relationships take a turn for the worse. For us litigators, make sure you have the capacity and expertise to assist your clients – it is going to be a thrilling but bumpy ride.
Lydia Danon is partner at Cooke, Young & Keidan LLP