The way we look at behaviour and management styles in the workplace has shifted in recent years.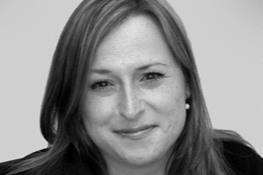 Some members of our profession will remember a time where it wasn't considered an issue to shout at a trainee for their poor research memo or criticise a junior lawyer in public. We all knew the partners we had to keep on the good side of and the ones to avoid wherever possible.
Of course, it wasn't right then and it certainly isn't right now but, today, we would consider this type of behaviour to be bullying.
If you have been on the receiving end of this type of behaviour, you will know how isolating it feels, how humiliating and how painful.
Bullying, in whatever form it takes, is damaging to the individual but it is also toxic to workplace environments. But what if the same isolation, humiliation and pain is experienced by inadvertent, often benevolent, behaviour directly attributable to a person's disability? Is that then bullying or harassment?
Harassment is unwanted conduct which violates someone's dignity or creates an intimidating hostile, degrading, humiliating or offensive environment.
Deliberate harassment of a person related to disability does, of course, take place. Jokes about someone's hearing impairment, their speech impediment, their gait when they walk, all happen.
Being told, 'I don't want to talk to you, you're in a wheelchair' is a memory that will never leave me.
For me, though, what resonates more is the disregard and dismissal of a person with a disability because either someone is uncomfortable with whatever the impairment is or they simply assume that the disabled person has nothing to contribute.
When someone can't make eye contact with me or asks whoever I happen to be with at that moment if I can walk - that violates my dignity, whether the actions are intended to offend or not. It's difficult to label this type of behaviour as bullying when it comes, usually, from a good place but let's look at the effect.
If I am constantly having to prove my worth, prove my intellect and my contribution to the world, is that any less bullying behaviour than my boss giving me more work than anyone else?
The worst experiences I have had as a disabled employee are not the overt, unpleasant jokes or banter. They are the times I was excluded from a work event because someone forgot to check that the activity was one that their wheelchair-using colleague could join in with. It's the times I have turned up at a leaving drinks event to face a staircase with no lift and a hundred faces staring down at me, sympathetic and embarrassed. Is this bullying?
It isn't what you would think of at first glance but it is behaviour which excludes people, which stops them fully participating in the workplace and which 25 years after the passing of the Disability Discrimination Act, is a frightening reality for many disabled people.
Disability has never had such a spotlight in the legal world. The recent Legally Disabled? project, led by Professor Debbie Foster and Natasha Hirst, in collaboration with the Law Society's Lawyers with Disabilities Division, has brought into sharp focus the issues faced by disabled people in the legal sector.
The challenges of disabled lawyers are undeniable and there are many hurdles to overcome. For Disability History Month, let's remember that these issues are not just about a disabled person managing their disability in the workplace but also about the behavioural issues and micro-aggressions that many disabled people face in their working environment – from colleagues, clients or other lawyers. Bullying and harassment is something that all of us should be taking a role in tackling, wherever it stems from.
For me, there are two things that stand out when thinking about disability.
Firstly, never assume what a disabled person needs or feels – if you are not sure, it is okay to ask and better to have a conversation that means you are both on the same page.
Secondly, wherever possible, be inclusive. Check someone's access needs as you would someone's dietary requirements. Would you book a venue that didn't provide a vegetarian food option? Today, I think not. If the venue doesn't have wheelchair access, don't book it.
These are small but significant steps towards helping us to achieve that sense of belonging we all look for, and deserve, at work.
Lucy Hendley is an employment solicitor at Lewis Silkin LLP and heads up the client training team