The Ministry of Justice brief is seriously in danger of becoming Whitehall's 'hospital pass', much as the Home Office used to be. Unarmed against austerity's axe, how much can a lord chancellor do to address the mounting (and entirely justified) frustrations of a legal profession that is becoming ever more militant?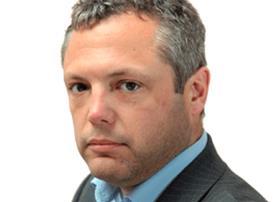 A swingeing 40% budget cut in a decade – when a huge chunk of the money is spent on prisons anyway – leaves the hapless incumbent with precious little recourse. Who would want the job in such circumstances?
That is a question we may soon be obliged to ponder again, as the Conservative party's leadership election enters the final furlong. David Gauke's acidic tweets about Boris Johnson ('good luck to whoever becomes chancellor') suggest Gauke would be unwise to expect preferment should the odds-on favourite gallop home. (Though a cynic might suggest Johnson will exact his revenge by leaving Gauke exactly where he is.)
Another solicitor whose political career may be stalling, if only temporarily, is Dominic Raab. His elimination from the leadership race last week means the shade of Lloyd George – so far our one and only solicitor PM – can rest easy for the moment.
Away from the grim morality tale that is Westminster, there are cheerier tidings to impart. This year's London Legal Walk, for which the Gazette was proud to be media partner, saw a record 15,000 walkers from 886 registered teams complete the 10-kilometre fundraising event. The multitudes raised over £850,000 for charities that provide life-changing legal advice and representation to those in need in London and the south-east.
The legal walk 'movement', if it can be so described, has gained remarkable traction very quickly, which is a huge credit to the support trusts which marshal them. Tonight it is the turn of lawyers in Leeds, with the River Aire standing in for the River Thames in what is expected to be the biggest legal walk yet staged outside the capital.
The only downside of the legal walks, paradoxically, is their very success. Every year they become more essential to plug at least some of the gaps vacated by public provision.