Offices are so 'last year', I mused, while pondering what to write in this space. But that is not quite right – it would be more accurate to say not last year, but the year before. Figures published by the Financial Times last week confirm the devastating impact of the pandemic on the outlook for commercial property. The amount of office space in England fell 2% in the 12 months to 31 March 2021, according to data from the Valuation Office Agency, part of HM Revenue & Customs.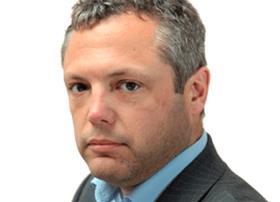 That doesn't sound like much at first glance. But it actually represents a fall of more than 18m sq ft in the period. As the Pink 'Un notes, that is an acreage equivalent to roughly 35 times the floorspace in the Gherkin office building in the City of London, or almost 15 times that in 22 Bishopsgate, the largest office building completed in the capital during the pandemic. And few expect this rate of attrition to decline, with hybrid working set to become if not universal, then certainly the default.
It is refreshing, then, for the Gazette to report this week on a law firm that is bucking the trend – and with no small degree of success. Yorkshire outfit Ison Harrison opened its 15th and 16th offices respectively during the pandemic and is spreading across the broad acres at a time when much of the legal sector is looking to consolidate and retrench. The object is to be a visible presence in local communities, offering services that require face-to-face contact at the branch and diverting other work that does not require that personal touch to its Leeds hub.
The up-front investment is modest but margins are tight – yet the firm's impressive trading figures suggest that it is working well. And the strategy would seem to complement rather than contradict the general shift online. When prospective clients discover online that a firm of Ison Harrison's size happens to be located on their high street, they are reassured. Each branch is therefore a 'secret weapon' in helping to generate online enquires, Ison insists.
MD Jonathan Wearing is puzzled that more law firms do not adopt Ison's model. Perhaps they should, even if to do so would run contrary to prevailing wisdom.