On Tuesday 9 February 2021, the health secretary Matt Hancock announced in the Commons that new measures would come into force the following Monday, 15 February 2021. UK residents who have been to countries on the government's red list will have to quarantine in an assigned hotel room for 10 days. Others will have to quarantine at home. Mr Hancock said: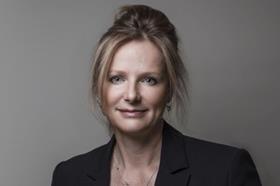 'We are also coming down hard on people who provide false information on the passenger locator form. Anyone who lies on a passenger locator form and tries to conceal that they have been in a country on the red list in the 10 days before arrival here will face a prison sentence of up to 10 years.
These measures will be put into law this week, and I have been working with the home secretary, Border Force and the police to make sure that more resources are being put into enforcing these measures.'
The phrase 'put into law this week' suggested that that Mr Hancock would be using secondary legislation and so the search for an existing offence that fitted the bill began. It appears that the political editor of The Times and others, were told that the government intended to use section 1 of the Forgery and Counterfeiting Act 1981 and that suggestion was taken up and repeated by a number of legal commentators. However, legal Twitter dealt use of the FCA 1981 an early blow as many were swift to point out that forgery is aimed at the authenticity of the document, not whether the information on it is truthful.
There is a limited selection of existing offences that carry 10 years imprisonment and section 1 of the Fraud Act 2006 quickly became the front runner. In a fashion that has become sadly typical, the quarantine regulations were not scrutinised by parliament at all before they came into force and were published zero working days before taking effect; the Health Protection (Coronavirus, International Travel) (England) (Amendment) (No. 7) Regulations 2021 were made on Friday 12 February 2021 at 11am and came into force at 4am on Monday 15 February 2021.
The 7 page Explanatory Memo states;
'This instrument amends the Health Protection (Coronavirus, International Travel) (England) Regulations 2020 ("the International Travel Regulations") to introduce a new system of:
(i) managed quarantine – for travellers who have been in one of the designated countries which poses high risk to the UK from importation of a variant of concern (a "red-list country") in the 10 days prior to arrival in England; and
(ii) mandatory testing – for all travellers who have been outside the Common Travel Area in the 10 days prior to arrival in England."
The International Travel Regulations which these new rules amend, came into force last summer and introduced a requirement for people arriving into England who have been outside the Common Travel Area to provide their personal and contact details and travel information (called 'passenger information') by completing the Passenger Locator Form (PLF), and to self-isolate for a period of 10 days. A person who intentionally or recklessly provided false or misleading passenger information committed a summary offence for which the punishment was a fine. There is no reference at all in the Explanatory Memo to the new regulations that this has changed or to the existence of an offence that carries up to 10 years imprisonment. The sole reference is in new regulation 14 which amends old regulation 10, by specifying section 1 of the Fraud Act 2006 as an offence excluded from the general protection from self incrimination that regulation 10 provides.
Section 1 may not be a perfect fit; one consequence of fraud offences being 'conduct crimes' is that where the offender is guilty of fraudulent conduct abroad, with intent to deceive a victim within England and Wales, or with intent to gain or cause loss etc within England and Wales, no constituent element of fraud is necessarily committed in England and Wales. The offence may be completed (and therefore committed) entirely abroad. This point was addressed in schedule 1, para 25 to the Fraud Act 2006 which provides that the intention to make a gain or cause a loss (or expose another to a risk of loss) is a relevant event provided that the gain or loss in fact occurs. Therefore, it may be that a traveller from a 'red list' country who dishonestly completes the PLF abroad but is caught on entry to Heathrow has not committed an offence of fraud. For travellers who lie on the form and avoid detection, there may still be mileage in an argument that the prosecution cannot prove intent to cause gain or loss. The Act restricts 'gain' and 'loss' to extend only to money or other property. A traveller who could not care less about the cost to stay in a hotel and simply wants to avoid the inconvenience of quarantine, may argue that not being liable for a hotel bill was so incidental that it falls short of intent.
Mr Hancock's announcement was met with a wave of uproar including a letter to The Times from the chaplain at HMP Pentonville complaining that 'a ten year prison sentence for those who conceal their arrival from a high risk country is way off the scale of criminal punishments' because on his rounds that day he had spoken to a child rapist serving a seven year sentence. We may all agree that 10 years would be 'off the scale' but the failure to identify and recognise that 10 years is the maximum sentence for fraud, not a fixed sentence and that rape carries life imprisonment, is unhelpful.
Unlike the Coronavirus Regulations brought into force in the last year, the Fraud Act 2006 (and its maximum sentence) was passed following parliamentary debate and scrutiny. Fraud offenders are not known for being sentenced too harshly. If a traveller does commit an offence of fraud, the prosecution will have proved both dishonesty and intent, for an offence committed during a global pandemic which has taken the lives of millions worldwide. Not remotely comparable to child rape, certainly, but perhaps not exactly a misdemeanour either.
Kate Bex QC is a criminal barrister at Red Lion Chambers