In June, we lobbied the Solicitors Regulation Authority (SRA) to further extend the Solicitors Indemnity Fund (SIF) – which was due to close on 30 September. We heard our members' concerns, successfully lobbied the regulator and the profession was given a further one-year reprieve.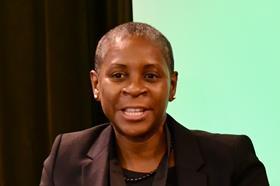 Since 2000, when the profession voted to purchase professional indemnity insurance (PII) from the open market, SIF has provided ongoing insurance cover to firms that closed without a successor practice, once their mandatory six year run-off cover has expired.
Unless there is an injection of further funds, there will be no choice but for SIF to close.
Over the last few years, the SRA has been edging towards the closure of SIF, but – with the Law Society's encouragement – the closure has been postponed several times.
Until this most recent extension, it was due to close at the end of this month, but the SRA agreed to a further 12 month stay of execution, offering breathing room to work out an appropriate solution to the ongoing problem of post six year run-off cover (PSYROC), which is necessary to protect the long-term interests of solicitors and their clients.
The Law Society is pleased that the SRA has taken into account concerns expressed by both the profession and consumers and accepted that they have a regulatory interest in the issue of PSYROC.
We are now waiting for an SRA consultation on the closure of SIF and the future of PSYROC, which we expect will be launched by November.
This consultation is of great importance to the profession and consumers and could have serious implications for any solicitor who has ever worked in private practice, so we want to assure our members that the Law Society regards this as one of our top priorities.
The matter is being handled by a special Law Society working group comprised of elected members and senior management, and we are already taking steps that we hope will secure an outcome that will enable solicitors to retire without fear of personal liability for late claims.
This issue is not just about solicitors' liability, but it is also about redress for consumers. Consumers of legal services must have the protection and reassurance in place should they need to seek financial remedy.
Engaging with the profession
To prepare for the consultation we have carried out a series of member engagement meetings, the findings of which informed a pre-consultation submission to the SRA, which we hope will help shape the content of their consultation document.
In the letter, we set out the objectives that we hoped the SRA's long-term solution will achieve:
Protecting and promoting the interests of consumers of legal services and ensuring protection for the consumers of legal services in relation to claims which arise during the PSYROC period
Maintaining access to justice, particularly concerning the impact on the cost of legal services resulting from any proposed solution; and the willingness of solicitors to provide legal services with the potential for long-tail claims


Promoting competition in the provision of legal services, especially in ensuring that smaller firms will continue to be able to provide a wide range of legal services
Encouraging an independent, strong, diverse and effective legal profession, particularly in so far as any proposed solution is likely to affect decisions about whether to join and/or remain in the profession or specific areas of practice
Promoting and maintaining the reputation of the profession
Allowing the orderly cessation of member practices
Making solicitors' retirement costs predictable and affordable.
The first four objectives in this list are tied to the regulatory objectives set out in the Legal Services Act 2007, which the SRA is required to uphold. The final three are instrumental to achieving those outcomes.
The letter also draws attention to several issues that we believe the SRA's consultation ought to address.
Our engagement with the insurance industry leaves us concerned that there will be serious difficulties confronting many solicitors if they are left to seek PSYROC in the open market, therefore any SRA consultation should investigate whether the open market provides a realistic prospect for solicitors looking to purchase ongoing protection.
We think that any consultation needs to address the possibility of maintaining SIF (or a similar replacement). Its long-term affordability should also be considered, along with the possible imposition of some sort of levy, and options for varying or capping the cover available under any such scheme.
We have recommended the SRA should look at how other professions and jurisdictions have dealt with similar problems, while taking account of the unique features of the solicitor profession in England and Wales.
The consultation should also consider the wider implications of any policy changes, including an equality impact assessment, a regulatory impact assessment, an assessment of how changes could detrimentally affect solicitors' ability to meet legal needs or diminish consumer choice, and how it could affect the future of the profession, including discouraging solicitors from providing services that are more likely to lead to long-tail claims (such as conveyancing, child personal injury, wills and probate, or matrimonial property).
We are in no doubt about the importance of this issue, or the very real hardship that will face our members and former members if a good solution cannot be found, so we hope to work constructively with the SRA to achieve a positive outcome.
We also hope that consumers will be able to seek financial remedy when SIF closes. They must have the certainty that there are systems in place to seek redress if they've taken a claim out against a firm or solicitor which has closed.
In the meantime, we encourage our members to sign up or log in to My Law Society and add the 'Solicitors Indemnity Fund' topic to keep informed on developments, (select 'Manage topics' and search for 'Solicitors Indemnity Fund'). Your engagement could make a real difference, so please get involved.
I. Stephanie Boyce is president of the Law Society