Degree apprenticeships were introduced to break down class barriers to the professions – but when it comes to law, they're simply not working. Those from disadvantaged backgrounds are no more likely to follow a legal degree apprenticeship than study law at university.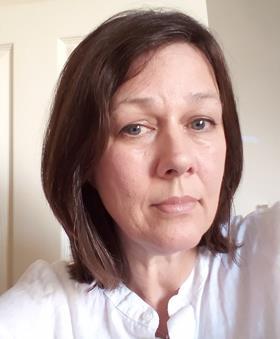 On the job training routes were highlighted as a means of tackling persistent socio-economic inequalities by the Final Report of the Panel on Fair Access to the Professions back in 2009. The panel found that social connections, smoothing the way to internships, and recruitment that favours candidates from particular elite universities all serves to ease the path for those from more advantaged backgrounds.
When solicitor apprenticeships were introduced in 2016, it was thought they could disrupt these longstanding inequalities in access to the profession. However, a report from the Sutton Trust in 2020 found that uptake of degree apprenticeships among under 19-year-olds, across all sectors, is actually dominated by those from more-advantaged backgrounds, with only 13% overall coming from those on the lowest incomes. With the breakdown fairly similar for students following a traditional degree, this means that those from disadvantaged backgrounds are no more likely to choose a legal apprenticeship than to go to university. This holds true for legal degree apprenticeships, where only 16% of candidates come from the most deprived communities.
My recent research explored what motivates young people to choose either the apprenticeship or university route. I found that social background affects how individuals perceive the legitimacy of each pathway and the risks involved.
My research found that the solicitor apprenticeship is viewed by those from less-advantaged backgrounds as new and untested, and therefore a riskier pathway than going to university. This leaves the way clear for those from middle-class backgrounds to grab the opportunities on offer through an apprenticeship.
Some individuals from more advantaged backgrounds considered risk differently. They saw the traditional university pathway as a risk, due to the competition for training contracts where many graduates have similar credentials and standing out to impress law firm recruiters is difficult. The main motivation for the solicitor apprentices I spoke to was to avoid the competition for training contracts and have a guaranteed pathway through to qualification as a solicitor. The benefit of having their degree funded was secondary to this.
Those who could benefit the most from the solicitor apprenticeship pathway are missing out. Instead of having their degree and professional qualifications funded by their employer and gaining valuable on-the-job training, they are choosing the financially riskier pathway with uncertain progression outcomes.
Social mobility in access to the solicitors' profession needs to be taken seriously. If we want to make the profession less elite then a first step would be to add socio-economic status and apprenticeships to the data on degrees and traineeships collected for the Law Society's Annual Statistics Report.
Secondly, we need to change recruitment processes within law firms themselves, to help ensure the door to the profession is really open to all. There has been a sustained focus on widening participation to increase the number of students from underrepresented backgrounds at university. Law firms around England and Wales should make their recruitment processes similarly transparent and, as universities do, consider the impact of an applicant's background on their education and experiences, using this to contextualise applications.
Doing nothing means perpetuating inequalities – ensuring the door to the profession remains closed to many.
My next research project will look at this from the employers' perspective and I'm interested in hearing law firms' views on recruitment, equality of access and the degree apprenticeship. If you'd like to take part, please contact me at: caroline.casey@york.ac.uk
Dr Caroline Casey is assistant professor in work, management and organisation at the University of York