The trains are mercifully quieter (save for kids on days out), the adverts are back-to-school and a week at Centre Parcs costs more than the GDP of a small nation.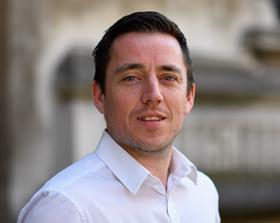 Yes, we're in August, a month when the lawyers of the land traditionally disappear as Chancery Lane/Spinningfields/Victoria Square become desolate wastelands.
Just ask Dickens, who in Bleak House memorably said legal London in summer was 'like tidal harbours at low water' with 'stranded proceedings, offices at anchor', and 'idle clerks lounging on lop-sided stools that will not recover their perpendicular until the current of term sets in'.
So while you browse those summer reading lists by the great and good (tip: choose any book which does not appear), spare a thought for those lawyers for whom August is as busy a month as any.
This week I asked on Twitter – more in hope than expectation – whether any lawyers are kept busy during these weeks. It turns out, many are hard at it.
Lawyers working on Court of Protection cases, employment and childcare law report they are busier than ever. Solicitors representing families with children with special educational needs are urgently working to find school places for September.
Housing-related nuisance can peak in the hottest week, with alcohol and loud music-related anti-social behaviour higher than at other times. In-house lawyers notice little difference in their workload, while sports lawyers are also helping clients to rush through transfer deals.
Like seasonal workers, this is of course peak-time for those running holiday sickness and flight delay claims.
For junior barristers, this is an opportunity to get to cover bigger cases while others are off. The same goes for deputy judges whose full-time equivalents have disappeared for the month.
Behind the scenes, there is plenty of activity. Legal PRs tell me they can expect partners with time on their hands to be in constant touch, while the Judicial Appointments Commission takes this opportunity to run several selection days.
True, the desks are emptier, but for those left behind the idea of a long vacation is as antiquated as a properly-funded legal aid system.
If you're lucky enough to have a holiday, at least bring those colleagues back a stick of rock.