Change is coming. From 1 September 2021 aspiring solicitors will be able to qualify via a new exam.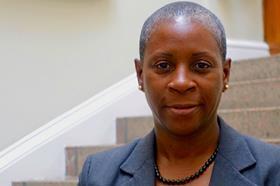 The Solicitors Regulation Authority's (SRA) Solicitors Qualifying Exam (SQE) replaces the current route to qualification.
Currently, students most commonly complete a law degree, the Legal Practice Course (LPC) and two years of work-based training via a period of recognised training.
Some form of training contract has been in effect since 1990 and is considered by many to be a highly competitive 'bottleneck', constricting entry into the profession. SRA figures found that for 2011 to 2019, an average of 9,978 graduates start the LPC each year but only 5,757 go on to complete a period of recognised training. Of these, 5,407 are admitted as solicitors.
The SQE aims to widen access to the profession, with greater flexibility around qualifying work experience and independent centralised assessments. Paralegals, who may have been unable to qualify in the past, will now have a more accessible route into the profession.
It is envisaged that a range of options for studying will emerge, enabling aspiring solicitors to choose the path that best suits them. If firms and in-house departments take advantage of this, there is a real opportunity to widen diversity and inclusion within the profession and positively effect social mobility.
To qualify under the SQE, candidates must demonstrate their competence through:
SQE1 will consist of two exams of 180 questions testing 'functional legal knowledge' through single best answer, multiple-choice questions. SQE2 includes 15 to 18 exercises which will test candidates' legal skills through written and oral simulations of tasks a newly qualified solicitor might undertake in practice, across five contexts.
There are no required courses to prepare for these assessments, but many will choose to attend some form of preparatory course for both sets of assessments. There will be a number of different options available to candidates, from short standalone preparatory courses for each stage of assessment, to a full Masters course including preparation for both assessments.
Qualifying work experience aims to be a more flexible approach than the current period of recognised training, with candidates able to complete their QWE over an extended period in up to four separate placements, with no minimum time limit for each placement.
The total basic cost of the SQE assessments, when it begins in September 2021, will be £3,980. This does not include any preparatory cost, which would be in addition to this. Whilst student finance will continue to be available for degree and Masters courses, there is currently no funding available for standalone SQE preparation courses or the costs of the SQE assessments themselves.
The Law Society is continuing to lobby government to make funding options available to those that need them, which is essential in order to ensure that there is no financial barrier to entry to the profession.
Our Diversity Access Scheme (DAS) provides LPC and SQE scholarships to aspiring solicitors who face exceptional social educational, financial or personal obstacles to qualifying as a solicitor. To date, the scheme has supported nearly 250 talented trainees to pursue their career ambition.
We understand the profession may be cautious of this change to pathways to qualification, but it provides an opportunity to improve the way in which we welcome aspiring lawyers to our profession, with increased flexibility.
I. Stephanie Boyce is president of the Law Society of England and Wales