Post #MeToo, bullying and sexual harassment in the workplace have been in the spotlight across most industries. So what makes the legal sector different and why are the most junior members of our profession hit the hardest?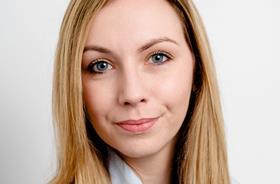 A recent report from the International Bar Association, Us Too? Bullying and Harassment in the Legal Profession, reported that younger lawyers (and therefore likely to be junior lawyers) were disproportionately affected by bullying and sexual harassment at work. This report received nearly 7,000 responses from 135 countries.
I recently attended a roundtable event to consider what more could be done to protect junior lawyers from bullying and sexual harassment in the workplace. Many superb ideas were shared, some of which I will go on to discuss, but what struck me was how many people around the (relatively small) table had been affected by bullying (whether peer-on-peer or by more senior colleagues), racial abuse and sexual harassment (or even assault). Shockingly, many said that when they had reported what had happened, the person they had reported it to had suggested that they keep quiet so not to tarnish their own reputation within the firm or sector.
Others reported that when questioned, those in more senior positions had said things such as 'well we had to deal with it in our day'. Does that then make it okay? No. The impact of this was also shocking. Some reported a negative effect on their mental health, while others reported leaving employment and even moving city.
The problem lies therein. Junior lawyers are scared to say anything about the unacceptable behaviour they are subjected to for fear of either not being believed or how it will affect their career, and because they do not expect that those in senior positions are willing to make positive cultural changes.
Unfortunately this is not a new issue. In 2005 a report was published by Junior Lawyers Division (JLD) predecessor the Trainee Solicitors Group. There were reports of junior lawyers being made to undertake tasks such as cleaning the office toilets, parking the senior partner's car, or spending whole days photocopying or sitting on reception/ answering calls. The report also highlighted huge concerns about sexual harassment.
The chair of the TSG at the time, Peter Wright, said: 'It's absolutely shocking that these trainees should somehow feel that if they don't do what is asked of them they will not get their seats [training contract in a particular department]. Many only contacted us after they had complied with the request.'
One of the biggest battles within the legal sector is the imbalance of power and, particularly in traditional firms, the pyramid phenomenon (one person – or a few people – holding all the power at the top). Aspiring solicitors are desperate to progress and the training contract is dangled in front of them. Those on their training contract dare not step out of line for fear it will be whipped from under their feet and then, once qualified, junior lawyers are keen to progress their career and dare not jeopardise their future.
What can we do?
Cultural change has to come from the top. Employers need to show that bullying and sexual harassment will not be tolerated at any level within the workplace. Firms must operate an open-door policy. If you witness it, call it out and report it. Compliance officers for legal practice should report such behaviour to the Solicitors Regulation Authority, as such behaviour is in conflict with the SRA principle 2 (act with integrity) and principle 9 (run your business or carry out your role in the business in a way that encourages equality of opportunity and respect for diversity).
Any criminal activity should, of course, be reported to the police.
Employers should also offer training on what constitutes bullying and sexual harassment.
In addition, we must educate the junior members of our team about what is and is not acceptable within the workplace, and raise awareness of what action they must take if they witness or are subjected to these behaviours.
These are just a few of the recommendations shared during the roundtable. It is hoped that by taking these steps the culture will (slowly but surely) change for the better.
What can you do?
If you are stuck in a situation such as those highlighted above, then please make sure you reach out when the situation first arises. You can contact the JLD by emailing juniorlawyers@lawsociety.org.uk. While we are unable to give you specific advice, we can point you in the right direction and provide support.
You should also contact the Solicitors Assistance Scheme (SAS). The SAS are solicitor volunteers who give free advice to solicitors, trainees and anyone working in the legal profession. All advice is confidential and if you want to remain anonymous you can. You can reach the SAS on 0207 117 8811 or by emailing help@thesas.org.uk.
Another great organisation, specifically for those working in the legal sector, is LawCare. LawCare is a charity that supports those working in the legal sector (or their families) through difficult periods. This can include mental ill-health such as stress, anxiety and depression. You can reach LawCare on 0800 279 6888 or by emailing help@lawcare.org.uk.
Please do not wait until it is too late.
Amy Clowrey, an associate solicitor at Switalskis Solicitors, is chair of the Junior Lawyers Division