In their call to action for racial equality from June 2020, Clifford Chance's senior leadership made a public statement sharing their deep sense of revulsion at all types of racial injustice. The firm has announced a series of measures aimed at advancing racial equality within the firm, including signing the Race Fairness Commitment, which pledged to increase minority representation at partner level to 15% by 2030.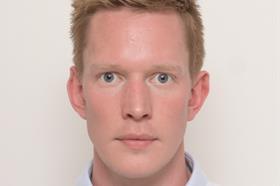 These are good first steps. However, one of the main challenges facing both public and private institutions is the acknowledgment that not only is there a serious issue, but that addressing racism in the UK requires a number of meaningful things to be done proactively, holistically and on the understanding that we are nowhere near as close as we would like to be.
Similar to public statements and partner targets, pro bono will not provide a solution to racial injustice in the UK; it has a role, but it is not a panacea. It has an important part to play, but only to the extent that pro bono support from law firms is not provided in a vacuum – lawyers in a firm doing racial justice pro bono work means nothing if the firm itself is not a platform for Black lawyers to reach the top of their profession and for those lawyers to experience the personal and professional respect they deserve as lawyers.
Whilst some may perceive struggling towards a more equal society in the context of lawyers being 'well-rehearsed in how to play and profit from the broken system [and being those who] will lecture us on their grand theories about human rights', we believe that a broken system needs to be fixed, not exploited.
Part of fixing that system is working with organisations that will directly challenge the lazy assumption that equality can happen merely with goodwill and will hold those to account that allow race to act as a factor to deny equality.
We also believe that those who will challenge racism must be provided support, both legally and non-legally, to advocate for progress in society. For too long, racial justice in the UK was subsumed under the umbrella of 'social justice', denying Black-led organisations the agency to advocate on injustices experienced at a personal level.
Clifford Chance is seeking to rectify this lack of representation by focusing on Black-led organisations seeking to challenge racism. We have outlined three organisations the firm is proud to be associated with and the work we do with them.
OCAAT (One Case At A Time) was founded by Tunde Okewale, Alex Wilson, Isaac Eloi and Raifa Rafiq in 2020 to specifically focus on facilitating access to justice, funding and legal representation for disenfranchised minorities with a specific focus on Black people. The firm has committed £50,000 in financial support to OCAAT, and we are keen to develop a longstanding, strategic relationship.
We are working with OCAAT on a number of fronts: we are assisting OCAAT with their registration as a charity and ensuring OCAAT has best practice governance from the outset; in collaboration with Bank of America, we are proactively researching legal ways in which we can help OCAAT achieve its goals; and we are also looking at ways in which Clifford Chance can support OCAAT in strategic litigation on issues affecting Black people in the UK.
Five X More was founded by Tinuke Awe and Clo Rebecca to spread awareness of the disgraceful finding that Black mothers in the UK are five times more likely to die during childbirth than white mothers.
As recent mothers themselves, Tinuke and Clo heard very similar experiences of the NHS from Black mothers who felt that they had not been listened to or taken seriously by healthcare professionals during their pregnancies. Tinuke and Clo launched a petition, which subsequently received 187,519 signatures, calling on the UK government to ensure that maternal mortality rates for Black women in the UK are improved significantly.
We have supported Five X More with assistance to register its intellectual property and establishing a guide for new mothers to navigate the NHS' complicated grievance procedures. We are also assisting with research on maternity mortality rates with the aim of supporting Five X More's underlying advocacy work.
Finally, the London Black Women's Project (LBWP) is a specialist and dedicated Black, Minority Ethnic and Refugee (BMER) woman-only organisation, which provides high quality services provision towards protecting, promoting and developing the rights of women and children from BMER communities, particularly in addressing the intersectional oppressions faced by black women and girls that include race, class and gender.
We have a longstanding relationship with LBWP and are in the process of launching a financial literacy scheme for its service users in collaboration with Bank of America. Financial coercion can form a core part of domestic abuse, so it is important to ensure that those who have escaped violence are provided support and advice as they take their first steps in a new, independent life.
Clifford Chance will continue to look for opportunities to provide legal support to organisations and individuals seeking to address racial injustices which occur in this country. We will continue to acknowledge that society has a long way to go and to commit to take that journey in solidarity with those seeking to achieve racial equality.
David Boyd is an associate and the head of pro bono for UK & Ireland at Clifford Chance LLP
This article is now closed to comment.