The financial services industry demands deal terms that avoid 'ossifying the rule book'.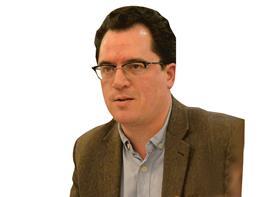 City litigators and financial services lobbyists want what we could call a Goldilocks solution for disputes post-Brexit. The number of disputes must be 'just right' – too few, and the deal struck on trade in financial services will have been overly-prescriptive; too many, and it will have been far too vague.
At the City Week conference, held at London's Guildhall this week, there seemed to be a consensus around the design of 'just right'.
In trying to be realistic, there is an acceptance that a new court or disputes forum is needed. The UK would struggle politically with accepting the authority of an existing European institution. The body all could accept would be a 'sovereign-to-sovereign' arrangement.
The proposal, outlined at the conference by Shearman & Sterling partner Barnaby Reynolds, would see a panel that was 50% UK appointees and 50% EU appointees, who would between them select an independent chair. That would end the EFTA court's ambitions in this area – leaving its former president's move to Monkton Chambers as a door tenant looking less shrewd.
But what can a court hearing financial services trade disputed expect to decide?
There is not much concern about retail banking, which has only a very small cross-border element and can be allowed to diverge from EU27 rules. The drive is to get enough equivalence on the corporate side to allow continued trade.
The UK position is to seek what Reynolds calls a 'binding mechanism' – an agreement with solid content, which could point us towards something with a lot of granular detail.
That last is not what the City institutions want, because it will make the trade in financial services inflexible – products and ways of trading will not be able to evolve, stymying the City's oft-lauded 'creativity'.
One panellist, chair of industry advisory body the International Regulatory Strategy Group Mark Hoban, claims this option would 'ossify the rule book'. It would, though, lead to fewer disputes.
The EU27 position tends towards 'equivalence' being defined at a 'high level' by 'outcomes' which, as Reynolds points out, in law does not in itself get us very much by way of solid content.
This would leave plenty of room for creativity. But there would also be more disputes to resolve – too many. There is also a risk that political arguments over Brexit's shape get rerun at a 'technocratic' level, dispute by dispute.
The solution being promoted is for a high-level approach based on 'outcomes', that's given solid content by heavy reference to existing international agreements. Without that element in a high-level agreement 'the deal isn't a deal', Reynolds adds.
Combined with the proposed new panel, these are sovereign-to-sovereign arrangements that Reynolds says are 'easily doable, very quickly'.
This would also give financial services its Goldilocks-balance on disputes.
So this is where the City's lobbying energy is focused. Will the City get its way? 'The reason I think we'll get a reasonable solution,' Reynolds contends, is that there is so much money at stake that wealth considerations 'will trump the politics'. With the facts explained to everyone, 'the democratic process will click through', providing public support in relevant countries for a deal the financial services industry can live with.
Well, possibly.
Political leaders and the public on all sides of these debates have not consistently used sound commercial rationale as their starting point.
But maybe some fast-approaching deadlines will focus minds – meaning Goldilocks gets adopted before the bears show up.