The way we work has changed in a way that might have seemed almost impossible to many businesses pre-2020. It has been reported that almost all of the UK's largest 50 businesses are not planning to bring their employees back to the office full-time. However, the importance of the office cannot be underestimated. After a year of kitchen table Zoom meetings, glitchy Wi-Fi signals and countless 'you're on mute', many people are very keen to return to the office, at least for part of the week.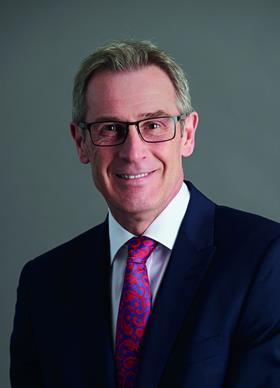 There had already been a steady workplace evolution at law firms – individual offices and stacks of files and papers are beginning to belong to the past. Many firms are embracing open spaces, hot-desking and paperless working. But how has the pandemic impacted on the law firm office? Has it simply accelerated plans for more modern, flexible working practices and spaces to support them, or has it actually meant offices are less important?
My firm Cripps Pemberton Greenish recently relocated our London office from Chelsea to Victoria. Although the decision to move had been made pre-pandemic, events of the last year undoubtedly influenced our decision-making. Pre-pandemic, we were looking for around 11,000 sq ft but reduced our requirement to 7,600 sq ft. We consulted our employees on how they would like to work and an autumn 2020 survey highlighted that just 10% of staff wanted to return to the office full-time. Therefore, the new office has been designed with specialists Dthree Studio to create a vibrant and collaborative working environment which can adapt as staff return. The space features a mix of hot-desks and collaboration areas, as well formal and informal meeting spaces. One of the main features is our business lounge which can be transformed for events when restrictions ease.
Technology will play a huge role in modern law firm offices, and in the last 12 months the legal sector has accelerated its adoption of tech. This technological evolution had already been moving fast in the legal sector, with many firms, including ours, adopting cloud-based solutions. This made the transition to working from home far easier than might have been expected.
While everyone is looking forward to resuming face-to-face meetings, virtual meetings and events will continue to play a part in the future. Increased investments in technology will be the norm, both to facilitate these online collaborations and develop new ways of working.
What is more, a building's green credentials are vital for any new law firm offices. Ensuring our new London office met this requirement was a priority.
How we work has changed forever
Working from home existed pre-pandemic and I believe it is here to stay. Some 90% of our people have said they want to maintain flexibility around working from home and office-based working, and we are looking at how we can achieve that. While social distancing is still in place, either as a legal requirement or as best practice, we will only be able to accommodate around 50% of our people in the office at any one time. Bearing in mind that before the pandemic, the office was typically working at around 70% capacity of the time, with many lawyers attending meetings, events and court hearings and some people working from home, this will not be too difficult to manage.
Ultimately, our time spent in the office will be used differently, with more focus on collaboration and innovation, and those tasks that require individual focus being done at home.
For junior lawyers and those providing guidance and training, more time spent in the office is essential. Learning by osmosis simply cannot be done to the same degree from home. A law firm's culture is also entwined with the office. It can be very difficult for new joiners and existing staff to feel part of a bigger team when they might not have much occasion to speak to people outside their teams on a daily basis. The importance of water cooler conversations cannot be underestimated.
Finally, after a year of home-working and many firms having to think on their feet and adapt quickly to fulfilling their clients' needs throughout the pandemic, certain elements of decision-making will remain more streamlined. People have realised that decisions often do not require multiple internal meetings, and I hope that these do not start to creep back into our diaries.
Is London still important for firms?
There has been much discussion about how an increase in people working from home will impact on businesses' London focus. Some law firms have looked to reduce office space as more people work from home – but that is a long way from becoming a virtual business. I doubt that it will ever become the case that firms do not need a physical presence in the capital. While a quick Zoom/Teams meeting will always be convenient, being just round the corner from clients and professional contacts and being able to collaboratively work face- to-face will always win when it comes to investing in long-term relationships.
The pandemic has fast-tracked the trajectory which many law firms were already on, towards more open, collaborative office spaces and hybrid ways of working. This is not necessarily a radical new world, but certainly one which better reflects how modern firms function and support both their people and clients.
Gavin Tyler is managing partner at Cripps Pemberton Greenish
Free webinar
Returning to office: what are the employment law risks of introducing flexible and hybrid working practices?
Friday 25 June | 14:00 - 15:00
Share your views or concerns as we ease back into the office environment. This interactive webinar will cover:
How to manage risks following the introduction of flexible / hybrid working,
New Government guidance on maintaining a COVID secure workplace,
Legal constraints involved around vaccine passports/lateral flow testing.