'Cutbacks are being made across the criminal justice system, with a massive shortfall in the court service budget and prison reform groups saying efficiency savings are crippling attempts at rehabilitation.'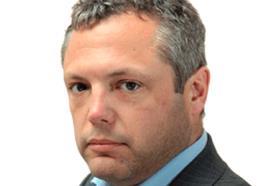 The Guardian, last week.
I jest. That sentence actually appeared in a news story published by the Great Yarmouth Mercury 12 years ago.
But history repeats itself more than once: if not as tragedy, then quite possibly as farce. The same Mercury report alluded to the introduction, by a notably illiberal lord chancellor, of plans to force convicted UK criminals to wear bright orange 'vests of shame' when doing community work.
'They're not medieval. It's not to do with the stocks. It's not to do with shaming,' insisted Labour's Jack Straw. 'The shame the offender feels is the shame of having committed the offence and having a criminal record.' Like many PR stunts best bracketed in the category of gesture politics, Straw's plan faded away with the tabloid headlines it was devised to generate.
Yet here we are again. Robert Buckland (our seventh lord chancellor since Straw) has also decided offenders hosing away graffiti and the like will be required to don vivid tabards. His boss has even raised the prospect of 'chain gangs'. 'Not only will this mean offenders pay back society for their crimes, it will reassure the public that justice is being served,' Buckland declared.
One wonders, too, whether it might also prove an invitation to vigilantism – especially in the fragmented and febrile political climate of the present. That was certainly the fear last time. We do, after all, live in a society where the home of a paediatrician was once attacked by a mob who thought the blameless medic was a child abuser.
As if to echo that yellowing paragraph from the Great Yarmouth Mercury, we learned from Buckland's Commons colleagues last week that parts of the justice system are being 'hollowed out' by funding cuts (news, p7). The criminal justice system is in danger of becoming unfair and society's most vulnerable will not be able to access justice without more money, MPs lament.
Who knows, maybe in another 12 years there will be something constructive to report.