We have a newish lord chancellor with a much more favourable attitude towards reviving access to justice. But not much has changed: things used to work, now they don't.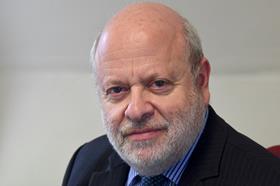 As we know, there used to be many more legal aid lawyers, both civil and criminal. Now there are advice and representation deserts, and law firms can no longer afford to offer legal aid services. Young people used to want to become criminal lawyers, having been inspired by books or TV series in their youth. Now there is a danger that the current ageing population of criminal lawyers will leave no heirs. There used to be many more courts where cases could be heard, and their structure was sound. Now there are fewer courts, and regular reports of disrepair.
The former lord chancellor did not follow his own department's commissioned report into basic steps needed to lead to a recovery in criminal legal aid providers, which caused the Law Society to sue the government over his decision.
The current lord chancellor makes more welcoming statements and gives some small concessions.
So, in the government response to the Legal Aid Means Test Review at the end of May 2023, measures were announced for an increase in legal aid eligibility thresholds, disregards for certain compensation payments, a disregard for inaccessible capital and the removal of the means test for civil representation for children. The relevant minister wrote:
'Access to justice is a basic right of any civilised society. No one's income or financial situation should stop them from enforcing their legal rights, or from defending themselves when they have been accused of a crime.'
This is excellent, but – without wishing to sound ungrateful – raised eligibility levels are not much use if there are no solicitors to represent you because of their own poor remuneration, or insufficient sound courts to hear your case within a reasonable time.
In another consultation ending this week, this time on the question of raising legal aid fees, but only by 15% for certain immigration work arising out of the Illegal Immigration Act 2023, the lord chancellor wrote:
'Given the high volume of cases anticipated as a result of this legislation, we are proposing to pay higher fees for related immigration work. This will make sure legal aid practitioners are properly remunerated for the important work they do – and ensure fair payment and access to justice for all who seek it.'
Again, the sentiments are to be cheered. If sincerely meant, they should result in a whole raft of changes to the legal aid system, both criminal and civil, not just focused on pay (although that is doubtless a major problem), but also, say, on areas of work excluded from legal aid. But in such isolation, for such a very narrow area of work (essentially for work around removal notices under the new Act), the sentiments seem near to pointless.
Why? Well, if you believe the government's own rhetoric, the removal of asylum seekers to Rwanda will stop the small boats, indeed almost immediately, presumably therefore decimating the need for removal notices which qualify for the legal aid uplift. Additionally, there is long-term decline in providers of legal aid for migration work, and an uplift of 15% for a very narrow area of work – 15% on top of a very low base – is hardly the most efficient recruiting sergeant. And so on.
Nevertheless, the lord chancellor has a far more positive attitude than several of his predecessors. In his appearance before the justice select committee last week, he gave a raft of welcome statements about legal aid lawyers, their standing and their pay. He said:
'I want to really have a total reset. Legal aid barristers and solicitors work phenomenally hard and do an incredibly important job.'
And: 'This has got to be a dignified, decent, rewarding, stimulating career. We need to be able to say to young people in law schools where they have all these people from the chancery bar or tax bar saying come and join us [that] family work or civil work or housing is fascinating, stimulating, important work.' He also wants improvements to the court estate.
This is wonderful, but not enough. Where are the substantive proposals to reverse the sinking of our justice system? Small, piecemeal suggestions won't do it.
The Conservative manifesto of 2019 – remember that? - promised to set up a royal commission on the criminal justice system. That was kicked into the long grass years ago, to no-one's surprise. But how about a proper, non-partisan look into our whole justice system?
The Law Society is trying its best, including in its 21st century justice project, to come up with solutions to reverse decline.
My hope is that we will not accept the current state of justice. We should not normalise failure and lower our expectations.
Jonathan Goldsmith is Law Society Council member for EU & International, chair of the Law Society's Policy & Regulatory Affairs Committee and a member of its board. All views expressed are personal and are not made in his capacity as a Law Society Council member, nor on behalf of the Law Society