We can't ignore that we are at a crucial moment in time for women in the workplace and we have some catching up to do after the last year.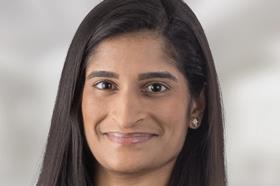 Female representation in UK law firms had been trending up, according to SRA data from 2019, with women accounting for 34% of those at partner level, a 10% rise in the past five years.
Although we are seeing some positive change for gender equality within the profession, the economic fallout from Covid-19 has hit women, and especially mothers or those caring for children, hard.
Why are these issues disproportionately impacting women? Because a pandemic does not stop life happening as usual.
We want to work towards a world where family responsibility is shared and be able to see that reflected in the firm.
Despite everything the past year has thrown at us, our people have continued to have babies, to go through fertility issues, and to experience the menopause.
At the same time services to support people through these major life transitions have become less accessible, and many women have had to take on the dual role of carer or teacher for their kids on top of their day job (at a rate that is disproportionate to men).
That's why, at Clifford Chance, we believe we have to act now.
We've set a global target of achieving at least 40% female partners in the firm by 2030 and extended gender targets to counsel, senior associate, senior business professionals and leadership groups by 2025. To do this we need to provide far greater support for women's health and family health issues – both in the workplace and at home.
Our goal is to deliver an equality of opportunity, an equality of aspiration and an equality of experience to everyone who works in our firm.
A true diversity of talent and experience is an essential ingredient to our success. To be the global law firm of choice in this area we need to be leaders in diversity and inclusion.
It will empower all our colleagues – and their families – to overcome life's major challenges, knowing their wellbeing is our priority.
It will foster a more supportive and understanding environment in and outside the workplace. It will break down entrenched stigmas around fertility, parenthood and menopause that could be holding them back from fulfilling their true potential.
Providing greater support doesn't just make moral sense to us as individuals. It makes business sense too.
It might surprise people that menopausal women are the fastest growing workforce in the UK, yet one in 10 will consider quitting their job because of their symptoms, which can range from severe hormonal imbalances to osteoporsis, cholesterol disorders and heart disease.
The same goes for fertility. According to Fertility Network UK, one in six couples in the UK are affected by fertility issues, typically leading to 8.7 days absence per IVF cycle, and 6% of those who struggle to conceive will leave their job.
Most significantly, for an industry striving for greater gender parity at senior level, a woman's pay will begin to decline even before the birth of her first child (in comparison to a male partner). After the child is born, the gap yawns open and never closes.
Even before Covid emerged, the odds were stacked up against mothers, but now they are 47% more likely to have permanently lost their job or quit because of the virus.
Historically, these issues have been chronically neglected in the workplace and by traditional healthcare providers. Existing benefits often require in-person appointments and offer a blanket approach to health and wellbeing, rather than targeted support for specific issues.
Clifford Chance was no exception. It was only because lockdown forced our colleagues to work from home that we transitioned our in-house GP and psychologist online.
However, perhaps accelerated by the pandemic, virtual tools are now emerging that promise to provide a personalised, remote remedy.
One such solution is digital healthcare platform Peppy, which, from March 1st 2021, will be offered to all Clifford Chance employees.
Peppy specialises in providing a safety net of support during significant life transitions – focusing on fertility, parenthood and menopause – by connecting users to real-life practitioners.
The benefit includes unlimited instant messaging with practitioners, peer support with group chat and 1-to-1 phone or video consultations that will work seamlessly with our other healthcare services. This is all delivered via the secure Peppy app.
Whilst fertility, parenthood and menopause are often framed as women's issues, it's important to note that these benefits will be open to everyone, regardless of age, gender or sexual orientation.
For example, the Peppy platform has supported trans users through their menopause transition, and could be used by our LGBTQ+ colleagues to navigate the journey of surrogacy or adoption. Peppy also supports men's fertility, a topic which is not widely discussed despite it being a factor 40% of the time for couples who are having trouble to conceive.
We believe that by embracing virtual, accessible and remote tools, like Peppy, which are tailor-made for the shifting needs of our colleagues, we can level the playing field for women across our business.
Working in Inclusion means continually reiterating why everybody plays a part in supporting diversity and inclusion.
Instead, now is the time for all of us to encourage open conversation and understand how offering the right support will make a difference, to our people's lives, our businesses and our industry.
Wouldn't it be refreshing to break through the silence that veil issues such as fertility, parenthood and menopause? I feel excited about this offering for our employees, and the positive impact it will have.
Leana Coopoosamy is inclusion, diversity and wellbeing specialist at law firm Clifford Chance.
Peppy is a next-generation digital health solution, which works with employers to connect their people to expert-led support during moments that matter: fertility, baby and menopause.