An esoteric pursuit not so long ago – at least among the financial services community – litigation funding has burst into the mainstream.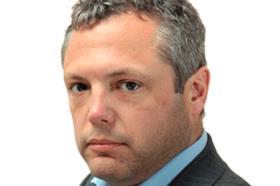 In an era of ultra-low interest rates and inflated asset prices, investors must deploy more ingenuity and assume greater risk in search of bumper returns. So we shouldn't be too surprised that Britain's litigation funders had £2bn in assets in April, double the amount three years earlier.
The sector has come a long way from the nascent industry that existed little over a decade ago. In 2009, Lord Justice Jackson's report recommended self-regulation – but at that juncture, assets under management by funders operating in the UK stood at £180m. Expect to hear those periodic calls for more formal scrutiny become louder.
If one disregards group actions, however, we have not yet seen litigation funding encroach upon the consumer sector. That is when the argument for tougher superintendence could bite. For example, in personal injury, funders will provide finance for expert reports and disbursements. Yet they are cautious about getting into a situation where they are taking a cut of damages – the optics are not good. Likewise in the matrimonial arena, while other financial services providers are happy to offer loans to claimants, third-party funders have so far held back from investing in cases.
If size alone justifies statutory regulation, who would take it on? City watchdog the Financial Conduct Authority is the obvious candidate, but has shown little interest. Many of the entities now moving into the market, moreover – such as hedge funds – are already regulated.
Will law firms increasingly become funders themselves? This has happened less than one might expect. But with more stockmarket listings in the pipeline, some will soon be sitting on newly generated piles of cash that could enable them to set up funding arms.
To avoid argument over whether they are acting in the client's best interest by offering finance from their own funder, they might well examine the Rosenblatt/LionFish model. LionFish does not fund any of Rosenblatt's matters, but rather uses the firm to assess the merits of cases in which it is considering investing. A neat workaround that others could well emulate.