My journey to the bar was extremely unconventional. After being physically abused as a baby I was raised in local authority care from 3 months old. I had an awful time in school, which resulted in me leaving school with no GCSE's and A levels. I got into a lot of trouble when I was younger and hung around with several gangs but after being put on a court order for my anti-social behaviour, I diverted my attention away from the streets towards my passion for music (Drum n Bass and House).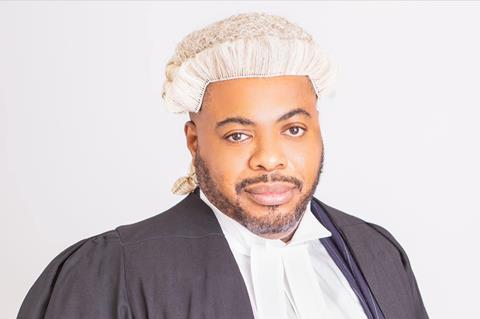 I decided to become a DJ, which led me to play in clubs and festivals around the world as far as the USA, Canada and Europe. I was also a presenter on BBC Radio 1Xtra for several years and released a compilation album with the Ministry of Sound. I produced my own music and worked on remixes for David Guetta and Akon (Sexy Chick) and Pitbull (Calle-Ocho) - both remixes were very successful.
My journey into law happened as a result of a malicious allegation of assault in 2013, where I represented myself twice in Woolwich Crown Court in 2014 and secured my own acquittal after a retrial. I was then taken on by the solicitor's firm that dealt with my litigation and accepted on the LLB programme at Birkbeck University of London, despite having no formal qualifications and having recently been diagnosed with dyspraxia at the time.
In 2018 I graduated with a 2:1 (narrowly missing out on a first), went on to undertake the LPC and was then admitted to the roll of solicitors on 1 June 2020. I already knew that litigation was not for me, so to gain experience in advocacy I worked as an agent for various criminal defence firms. I quickly racked up over 100 Magistrates Court appearances, including trials, and then completed my Higher Rights of Audience in Criminal Advocacy and decided to transfer to the bar.
The Bar Standards Board awarded me a total exemption from all forms of training including having to take the Bar Transfer Test and Pupillage. I was offered a tenancy with Great James Street Chambers and was called to the bar on 30 November 2020, formally joining chambers the next day. I have never looked back since…
'What Lawyers Look Like' challenge
Anybody who knows me, knows that I speak in a strong 'East London Urban' accent, and although I do refine my speech when addressing the court, I purposefully remain my authentic self. When I am not in court, I often wear tracksuits with Adidas being my favourite brand at the moment. I also have a vast collection of New Era caps that I wear too. With both my ears being pierced and my upper body covered in tattoos, I am fully aware that I neither look like a stereotypical barrister, or sound like one.
When asked about what I do, I often have to show people my chambers profile on the website, so they believe me. I do find it amusing but I blame the myth that is perpetuated by the British media about the image of barristers and lawyers in general. I love wearing my wig and gown and also wearing a sharp looking suit, but I equally love my Adidas tracksuits and Adidas Superstars just as much. For balance, I have great collection of Jordan's and custom Air Force One's too.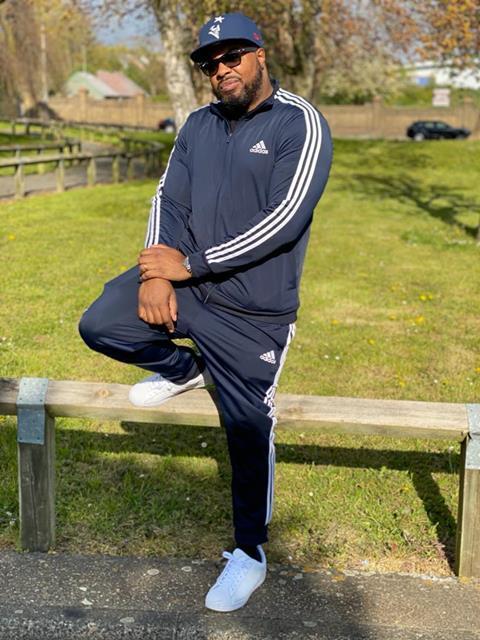 I am not going to change who I am to fit in to any profession and when I made the decision to go to the bar, I was very much of the opinion that people should take me as I am. That same approach has been equally successful in court as I recently won a jury trial when I reverted to my native East London accent whilst doing my closing speech. Despite the raised eyebrows from the judge and prosecutor, the jury acquitted my client in 43 minutes after a two-week trial.
I am not going to walk down the high street wearing my robes and - unless the occasion calls for it - I am not going to wear a suit on my days off either. If people think I look like a Drill artist, so be it…LOL! However, it is important for people, especially young people, who may aspire to be lawyers, to see that we come from all walks of life and we are not robots in suits spouting Legalease. It was for that reason I posted the picture of myself in my tracksuit on LinkedIn because this is who I am.
The response has been truly overwhelming, so I thought let's continue this and let more people see who we, as lawyers, really are.
I thought of the title 'This is what a lawyer looks like', made it a challenge and nominated fantastic lawyers Sebah Naz Baig, a criminal defence consultant solicitor, and Mass Ndow-Njie, a barrister at the Government Legal Department and the founder of Bridging the Bar, who both accepted the challenge and posted their pictures on LinkedIn. Solicitor Comfort Nsek, legal counsel at AXA UK, also accepted the challenge and posted an amazing picture of herself with her afro out, and this really is what it is all about: breaking stereotypes and showing people that a career as a lawyer is accessible to all walks of life.
I really hope that 'This Is What A Lawyer Looks Like' continues and more lawyers get involved from all sides of the profession, and post their pictures in their non-legal attire.
#thisiswhatalawyerlookslike


Mark Robinson is a criminal barrister at Great James Street Chambers in central London. He specialises in media and entertainment law (brand and reputation management)