The first weekly magazine I worked for was handily adjacent to a very congenial pub near Charing Cross station. On Tuesdays, when the last page was couriered off to the typesetters (this is a long time ago), the hacks would repair thither to toast a job well done.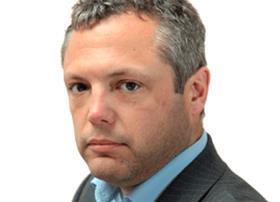 Occasionally, at about 3.45pm, the editor would send out a minion to order us back to the office. By that time, we youngsters led astray were often good for little but filling in expenses claims.
Happy days and daze, in what seemed more innocent times. But gone – or at least going.
It may be less prevalent now, but in the professions routine social drinking with colleagues and clients continues. For how much longer?
I sense a sea change coming. Earlier this year, 331-year-old Lloyd's of London, bastion of the City's boozy culture, banned people from entering the market under the influence amid revelations of sexual harassment and generally boorish behaviour. The scale of the problem was writ large a few days ago when Lloyd's revealed to the Financial Times that almost 500 people at the insurance market say they have witnessed sexual harassment. A quarter of respondents to a survey also said they had witnessed people drinking too much.
In the law, as the FT reaffirmed last week, claims of sexual misconduct reported to regulators remain near record levels set last year. Alcohol is certain to feature in many of the hearings as they unfold.
As a breed, lawyers are no worse – and perhaps better – than the next man (sic). However, the way the top echelon of the profession is structured appears (to a layperson at least) oddly anachronistic in the newly 'woke' world of workplace relations. Wealthy, highly assertive owner-employers work alongside – and exercise absolute, career-limiting authority over – juniors beavering away at all-hours. What could possibly go wrong?
Last year a former City law firm staffer told MPs that all such firms should be required to have alcohol consumption policies. For reputational reasons alone, this argument is surely irrefutable. I suspect the day is coming when many of those policies will stipulate that total abstinence is assumed, other than in certain circumstances.