I clocked up 20 years of covering the legal sector last autumn. It's a prompt to reflect on things that have changed, or started to change, in that time. One of those is the place and impact of drink in the work and business of the legal sector.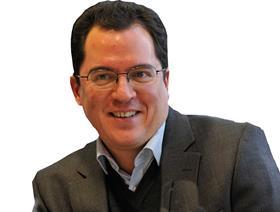 Drink is deeply ingrained in the world of law, particularly in its more affluent London sectors.
Colleagues past and present can trade anecdotes of excess and entertainment in the law.
To name but a few of many, there was the US law firm that booked all but the bedrooms of a leading hotel for its client and press party, and bar staff with tequila 'holsters' urged shots on guests. The drinks 'do' that led on to a bar where a magic circle partner decided she had to teach my colleague the tango. The legal awards 'do' where someone fell over backwards while I was talking to her. And the lunches – particularly long and well lubricated in the shipping and insurance sectors, though old-school trade union lawyers also like a drop.
Some of this has moderated, though when preparing for her role in TV drama 'Silks', Maxine Peake spent time with barristers, and was a little taken aback by the amount they drank. If you think we live in sober times, check out the town in work Christmas lunch season.
I don't set this out to be censorious – I'm smiling at some of those oddly memorable events.
But drink and work are now being talked about. Some have a public confidence about this – the other day, one contact I hugely respect tweeted: 'V happy to be marking 13 years of being alcohol-free today. Proving that it is possible to be both Northern and a lawyer without booze! #soberlawyer #sobermum #sobercounsellor #wellness '
Where the traditional role of drink in work is being questioned, I've come round to the view that those questions shouldn't be glibly dismissed.
Writing on sexual harassment for the Gazette, I was trusted with many stories that involved a serious sexual assault, and others that could at best be described as unpleasant. In all but one, drink related to 'work' was a common factor.
And thinking back to the legendary socialising already mentioned, I'd now question whether everyone was having such a good time. When friends and contacts, women in particular, candidly tell me they sometimes were but often weren't, I should listen.
And if law's workforce includes non-drinkers, the set up shouldn't be one that excludes them.
I don't favour a ban on drink-through-work. But if there is to be less of it, and what there is becomes less compulsory, we need to identify the benefits that come with a culture that can admittedly also turn toxic.
In his book Drink: A Social History, the author Andrew Barr spends some time charting the importance of alcohol in workplace culture.
There's its symbolism, of course – a bottle of champagne appearing when good news is announced.
But there is also the role it has in building trust – lowering your guard, which drink has the effect of doing, is a way to say, 'I trust you'. People let their hair down. Self-deprecating stories are told, views honestly admitted, and private interests get an airing. In my world, this is when lawyers, clients and journalists might talk family, politics or sport, and there is a benefit to all that.
Good friendships, which are also professionally important, are forged in that context. Remember the case brought against wine bar El Vino, which had a rule forbidding women service at the bar? The journalist and lawyer who brought the case said the rule damaged their careers by excluding them from an easy-going arena where information and contacts were made and obtained.
So, in considering the idea that the social side of work needs to be less one-note, that a greater variety of things should be on offer – and that you need an atmosphere were non-drinkers are comfortable – thought needs to be given to this.
Alternative work activities need to build trust through times that involve informality, fun and candour – just as work-related drinks do at their best.
A closing thought on this. The legal sector also needs to reflect on culture and values. Those team, client and press parties where the wine flows would be better for all, for example, if sexual harassment was taboo, and if treating colleagues and strangers with respect was second nature.