While we continue to celebrate the areas of our profession where women and minority groups have made unprecedented progress, we must also take stock of the inclusivity measures that still need to be implemented - so we can achieve equality across the legal profession.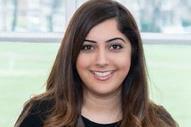 Discussions on equality and diversity are climbing high on the agenda in all areas of public and professional life, including the legal sector. The positive news is that there has been real change – in the 1970s, just 10% of new entrants to the legal profession were women; now nearly 50 years later, that figure stands at just over 60%. As a standalone statistic, you would be forgiven for thinking all diversity targets have been reached.
However, we must not lose sight of the barriers to entry and career progression for all minority groups. Despite the steps being taken at entry level, there is still a vast gap in opportunity. For example, the Solicitor's Regulation Authority has found that white males have a 73.5% likelihood of becoming a partner at a law firm, whereas this plummets to 13% if you are a BAME female. This clearly requires urgent action.
The barriers to work and progression in law firms are complex. While historically we may have been dealing with overt discriminatory practices, the obstacles to progression are now more culturally entrenched. For instance, I believe there is a need for greater support to get women back into law following maternity leave. Inflexible working, demanding targets, childcare needs and unsociable networking hours can feel overwhelming when making the decision on whether to return to work following a break. This leaves a huge hole in the diversity talent pool in senior leadership roles. Law firms need to better support pipeline talent to ensure that women are gaining the right experience and credibility in readiness for future promotion decisions. Focusing on maternity coaching and 'returners programmes' will increase retention and boost confidence after a career break. Following my own personal experience, I set up a Twitter community called Women Back to Law (@WomenBackToLaw) focused on getting women back into the profession following a career break or maternity leave.
And it's not only women who face making hard decisions. There's an increasing acknowledgement in the industry that people from a BAME cultural background may suffer marginalisation at networking events that revolve around alcohol. It is everyone's responsibility to look at what our firms and the industry as a whole can do to make our working practices more flexible to accommodate all employees, both during and after working hours. Interestingly there's increasing evidence that suggests that the traditional way of networking can be just as off-putting for clients. If law firms can expand their business practices to be inclusive of events during working hours – whether that be a breakfast event or entertainment that starts in the afternoon, the benefits will be significant.
At my firm, I've seen such inclusivity measures have an impact. For example, the launch of our Aspiring Lawyers Group and our Women in Leadership in Law Group has meant that we are now championing inclusivity and driving gender equality from the very start of your career - all the way to leadership roles. We have also implemented an agile working policy that supports parents with childcare needs, allowing our lawyers to schedule work around their family life. In addition, we have introduced unconscious bias training, which is raising awareness of discrimination and bias issues. These initiatives have helped to create a less intimidating environment for women, and in particular those who may be returning to work after maternity leave. There is still more that must be done, but flexible working hours provide a starting platform for a more equal working life.
The Law Society's pilot Charter scheme is also a step in the right direction to achieving a truly diverse workplace. The new accreditations cover: gender; race and ethnicity; disability and well-being; LGBT+; and social mobility. These will play a vital role in assessing the current state of the industry. Once established, I believe participation in this scheme should be compulsory for all firms, to keep diversity at the top of the agenda. When reviewing processes for hiring people and for ongoing progression, firms should be striving for the 'Gold' standard. What firms will begin to realise is that as well as having a beneficial effect on office culture, increased diversity in the workplace also has a significant commercial impact. Indeed the Solicitor's Regulation Authority has found that a 10% increase in gender diversity in senior leadership can correlate to a profit rise of around 3.5%.
It must be recognised that we continue to need significant improvements in female and BAME representation at partner level, along with a wholesale change in the approach to supporting women returning to law. Yet I am excited about the future – and I look forward to working with colleagues, the Law Society and peers in the sector to ensure the changes we all want are enacted. We are on a trajectory of progress and we must be relentless in our pursuit of true equality.
Amandeep Khasriya, associate solicitor at Moore Blatch and founder of Women Back to Law, which campaigns for greater support for women returning to the legal profession