Chancellor Rishi Sunak is having a better Covid-19 crisis than the prime minister. This is something of a turn-up, given that the Westminster commentariat had Sunak down as a Boris Johnson cipher following Sajid Javid's noisy departure from number 11. OddsChecker tells me the 39-year-old is as short as 5/2 with the bookies to be the next PM, narrowly edging out erstwhile DPP Keir Starmer (3-1).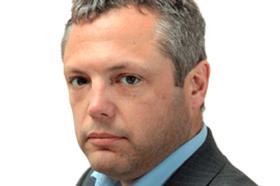 For law firms hurtling over a transactional precipice, the biggest state intervention into the workplace in UK history deserves a qualifi ed welcome. Many firms have already been reluctantly forced to send highly valued employees on furlough. But Sunak's safety net is real; and firms in receipt of public money will not be excluded, calming the fears of legal aid firms.
Some law firms have acted so decisively that announcements to staff have stated that 'unless we hear from you within 48 hours, then we assume you agree' to the lay-off. That might sound brutal, but it shouldn't. By encouraging the employee to involve the employer in a furloughing conversation at the outset, the guidance sought to ensure any potential stigma attached to such lay-off s is eliminated. It is also welcome that even though furloughed staff cannot work, they will be able to undertake training and volunteer.
SME law firms can also tap the emergency loans provided by the British Business Bank to small businesses. But they must not neglect everyday housekeeping, Menzies law fi rm consultant Peter Noyce tells me. Look to debtors and crystallise WIP; update rolling threemonth cashfl ow daily; and don't look upon tax deferrals and loan holidays as an excuse for not making bold decisions.
As I write, it is unclear whether City giants and other big LLPs will be able to access the multi-billion-pound Covid Corporate Financing Facility, designed to help support liquidity among large businesses. Given their owners typically earn hundreds of thousands of pounds a year, partners taking the brunt would seem a more palatable shortterm corrective. It seems highly unlikely the City's well-heeled elite would be allowed to use state cash to prop up PEP, even indirectly. Nor would that be a good look for the profession.