Personal injury lawyers are in company with estate agents, traffic wardens, and politicians. Broadly speaking, they are not particularly popular.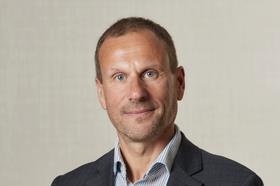 A recent conversation with a small group of personal injury lawyers revealed that they would choose to dodge the question 'so, what do you do?' if they could. It is rarely from a lack of pride in, or a love for, what they do, but from the knowledge that general perspectives on personal injury are skewed.
They could explain that experienced, expert personal injury lawyers enable people who should never have been injured at all to gain the support they need to recover from those injuries. Recompense, resources, and rehabilitation are secured. Catastrophically injured people are given a chance of a future. Those causing loss to innocent people are held accountable.
Injured people who have sought help from lawyers understand all this and the important role the personal injury system and personal injury lawyers play in a fair society. But those without this experience may only have hyperbolic headlines, political side-swipes and cold calls about an 'accident' that never happened to inform their views. Of course, the phone calls and texts are not from solicitors because they are banned from cold calling, but most people don't know that - and mud sticks. The implications reach far beyond awkward small talk questions at parties.
The myths and misconceptions enshrouding personal injury have made people feel that if they try to seek redress they are fraudsters, or that they are part of the problem which has led to the so-called 'compensation culture'. In fact, multiple studies have found that the 'compensation culture' does not exist.
But the belief that personal injury claims are a problem to be tackled is still strong among policymakers. The Overseas Operations (Service Personnel and Veterans) Bill, which now awaits scrutiny from the House of Lords, puts a six-year longstop on claims by injured armed forces personnel. This is particularly problematic for those with long-term conditions such as post-traumatic stress disorder. In just the last few years, several other government bills have demonstrated a contempt for injured people and, in many cases, a desire by guilty parties to wriggle off the hook, avoiding accountability and provision of redress.
The Legal Aid, Sentencing and Punishment of Offenders (LASPO) Act 2012 was unjust and based on the deeply offensive notion that injured people should have 'skin in the game'. The Enterprise and Regulatory Reform Act 2013 was based on the misconception that businesses are sued unfairly by injured employees. And the time-wasting Social Action, Responsibility and Heroism Act 2015 did nothing more than restate the current law. It was populist and played on negative perceptions.
APIL's strategic aim is to stop this direction of travel, to reverse negative perceptions and protect the principles of personal injury law. It's time to tip the balance back towards empathy for injured people and put them at the heart of policy-making. Rebuilding Shattered Lives is a push-back against this unfair situation. It provides injured people with a voice and a place to tell the story of their journey towards recovery with the help and support of a dedicated personal injury lawyer by their side.
It's a big ambition. But our Rebuilding Shattered Lives campaign is not just APIL's campaign. Our entire sector needs to get behind this and make it a movement by creating a groundswell of support, however long-haul it may be.
It is the task of the whole sector to turn this situation around and start that journey by backing Rebuilding Shattered Lives.
APIL chief executive Mike Benner