The suspension of Russia from the Council of Europe (CoE) provides an opportunity to reconsider and rectify the stance taken in the UK to the European Court of Human Rights (ECtHR).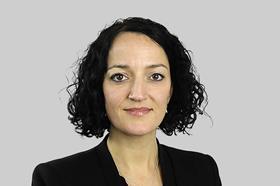 Friday 25 February 2022 saw the suspension of the Russian Federation from its rights of representation in the Committee of Ministers and the Parliamentary Assembly of the CoE. This does not amount to an expulsion: the Russian Federation remains a member of the CoE, and a party to the CoE Conventions, including the European Convention on Human Rights (ECHR) and the European Convention on Extradition. Whilst the suspension of Russia was intended to be condemnatory, it was welcomed by the former president, Dmitry Medvedev, as 'an opportunity to restore a number of important institutions to prevent especially serious crimes in the country' i.e. to bring back the death penalty.
The UK government has condemned the actions of Russia in the attack on Ukraine. While opposed to the Russian government in this respect, there are parallels between the anti-ECHR rhetoric of some of those in government in this country with the Russian stance. Both countries have railed against ECtHR judgments made against them (see for example the UK's reaction to the judgment on prisoners' voting rights, or Russia's suggestion that the ECtHR ruling on Navalny was unlawful), and both have sought to undermine the legitimacy of the institution in various ways (see the government's Human Rights Act Reform: A Modern Bill of Rights or the 2020 Russian constitutional amendments establishing the priority of the Russian constitution over decisions of international courts). Furthermore, members of the cabinet (notably the home secretary Priti Patel) are on record as supporting the death penalty, although Protocol 13, Article 1 of the ECHR expressly abolishes it.
These attacks on the rule of law have been politically expedient in both Russia and the UK. The unfortunate consequence of the position the UK has adopted however, is that it has sown the seed of doubt in the legitimacy of international organisations, internationally agreed standards and the rule of law, in turn undermining its own statements condemning the Russian government for its violations of international law. Perhaps this is a moment for the UK government to consider whether turning away from the rule of law in this way is really worth some short lived political capital.
Rebecca Niblock is partner in the criminal litigation team at Kingsley Napley LLP
This article is now closed for comment.