In March, I wrote to introduce you to the Law Society's project to create the TA6 Part 1.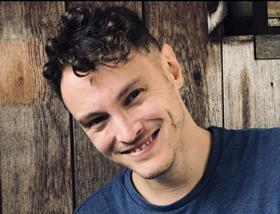 In this article, I want to explain more about what we're doing, how we're doing it and what that means for our members and the conveyancing industry as we move away from the concept of 'forms', to the seamless, digitised collection and distribution of property data.
What we're doing?
Simply put, the Law Society is extending the TA6: extracting a set of questions that can be used to collect early data, or 'upfront information', about a property at the point of listing.
This extension will be known as the TA6 Part 1: a free-to-use data set available from our licensed suppliers that, we hope, will achieve several important objectives, including the:
seamless collection and onward distribution of property information to relevant stakeholders;
pre-population of the 'full' TA6;
facilitation of enhanced interaction between professional stakeholders; and,
improvement of the conveyancing experience.
I say 'hope' because, as with so many projects, the proof isn't in the concept, but the execution. There are some unknowns:
Is the process of splitting the TA6, correct? Would it be easier to frontload the entire form onto sellers at the point of listing, or are fewer questions more manageable?
Are the Part 1 questions correct – do they serve the 'need' of all stakeholders at the point of listing?
Is the digital workflow seamless?
Now I can't sit here and reliably tell you that we know the answers to those questions. But we will.
I can say that with some confidence for two reasons.
Firstly, the Society is working with InfoTrack's eCos platform and Perfect Portal, the gateway between agents, panels, and conveyancers along with the agent CRM, to facilitate a BETA project to answer those questions and ensure our objectives can be achieved.
Secondly, the Law Society is privileged to work with an even wider network of software experts, our digital forms licensees, who will help us understand and translate the facility into digital best practice across the whole market.
The 'digital first' aspect cannot be overstated – and I want to take the rest of this article to explain why.
Digital first
2020 and 2021 have been shocking years, full of unprecedented personal and professional heartache. COVID has transformed our lives. Against that backdrop, the mantra of 'digital first' has become the byword for anything and everything we use to facilitate our professional existence - from online meetings, to complex, back-end systems and solutions. Whilst they've been around for a while, the drive to embrace digitisation, has been accelerated by Covid and, in many ways, helped enable solicitors to continue to provide quality conveyancing services in extraordinary circumstances.
To this end, in the context of our TA6 Part 1 project, the Law Society isn't simply providing members with a form or a set of questions that can be relied upon to discharge their professional obligations, we are also talking to our network of expert software houses about how they might leverage their expertise to transform the way we collect and distribute data.
Data is Queen
Now, and in the post COVID world, should we dare to dream, data is everything - it is Queen, it is the energy that will power our digital ambition. That is because, the heart of digitisation, the core of the digital first ambition is you, the user. It is the idea that processes might be improved, sped-up, de-risked, even enjoyed, if they meet, adapt and flex to the needs of the user.
When we talk about upfront information, in the context of the TA6 Part 1, we have a compelling opportunity to stand behind a digital first process that collects the data, the answers provided by sellers, and pulls it through a system to be distributed to relevant stakeholders. Pre-populating portal listings, the TA6 Part 2 etc. The seamless integration of data into a digital first conveyancing process – stay with me!
In order to achieve this, the Law Society needs to work with experts: Software Houses we license to provide the TA6.
The data BETA
The idea of digital first conveyancing is, to a point, simple, the execution not so much.
'In fact, we've been here before' you might say and, whilst that's true, it's fundamentally important to prove our objectives.
To that end and knowing the questions we must answer to give everyone confidence in the outcomes, we're excited to be working with InfoTrack's eCOS platform, that links through to Perfect Portal alongside the agent CRM, to facilitate a BETA project. At its core, the BETA will provide us with the critical understanding of those open questions and, importantly, give us practical overview of what the digital process might look like.
It's a big ask for a BETA project so we'll look to run at least 100 live transactions through the BETA from now until September 2021.
Jane Pritchard, Chief Innovation Officer at InfoTrack believes that solutions like eCOS, powered by the user, can pave the way for data-led innovation, building on the systems that already exist.
'We have learnt so much about how best to collect data from sellers, whilst supporting them on their complete eCOS journey through all onboarding tasks. Deploying a holistic approach to dynamic data collection has been key. Data may start with identify verification, verification of funds, a seller's questionnaire or a TA6 form within eCOS. A million miles away from disparate content management or form completion experiences, we are de-coding every data point in the transaction journey. It has been a joy to use the digital TA6 Part 1 beta to add early data into the workflow and integrate the agent and panel software with that of the conveyancer,' she says.
Scott Bozinis, CEO at InfoTrack sees the added value of early data for the complete transaction: 'Beyond the significant value added at the marketing stage, early data from the TA6 Part 1 is relevant to multiple stages of the transaction for the purchaser. InfoTrack see this as a data not key stage journey. Using data analysis and hyper automation, early data can add value to the requisition process, property report (report on title), all the way to stamp duty and land registration.'
Of course, it's fundamental that digital solutions aren't built in a vacuum, serving only one set of stakeholders, but link through to multiple workflows to ensure there are no system breaks as the data flows. That seamlessness requires multiple stakeholders to come together and integrate. Therefore, we're also hugely grateful to Perfect Portal for joining us in the BETA project.
Yvonne Hirons, founder and chief executive at Perfect Portal, says: 'Perfect Portal is strengthening the workflow between the agents, panels, solicitors, and sellers through system integrations. During this BETA, we have learnt about the different pain points for each party and how access to early digital data at the time of putting the property on market can help save time and enhance workflows for all involved.'
We look forward to sharing even more details of the BETA outcomes as we move through the phasing of the project.
The next steps
Please continue to check our TA6 project page, here, for updates.
We'll also aim to provide a meaningful update on timescales for launch at our National Property Law conference in October.
Andrew Moroney is the Law Society's commercial proposition manager