Happy Birthday Bob Nightingale, founder of the London Legal Walk. Bob turned 70 last week as thousands of lawyers convened at Chancery Lane for the return of the flagship event following last year's Covid hiatus.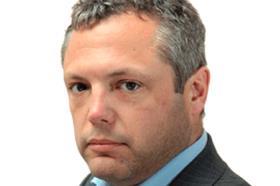 I try and run the 10km route – albeit ever more slowly as the years go by. But last Monday's canter was interrupted at Parliament Square, which had been closed off by lines of sombre, flourescent-jacketed police. As a doleful bell tolled, the politicians beyond the temporary barriers were paying tribute to the murdered Conservative MP Sir David Amess. Someone had erected a makeshift shrine to Amess in the square – a sight at once poignant and freighted with pathos.
In the aftermath of that dreadful event, lord chancellor Dominic Raab revealed that police had to step in to stop an acid attack against him and that he has faced three death threats in the last two years alone.
Utterly grim and depressing. Yet Raab's intervention jarred. Inciting contempt for a class of people on the basis of their vocation is surely to be deplored in all circumstances, but that imperative has still to resonate with some of his own colleagues. Following the 'enemies of the people' debacle, cabinet ministers – even the prime minister himself – have continued to mock and denigrate lawyers simply for doing their jobs. 'Lefties', 'do gooders' and – worst of all, for some crass and cliched reason – 'inhabitants of the London Borough of Islington' seem to be the insults du jour.
Even Raab recently described himself as a 'recovering lawyer'. What purpose does that serve? It might get a polite giggle at a constipated constituency fund-raiser, but the occupier of the lord chancellor's office should be above such fatuity.
None of these passing slights is funny or even clever, and the worst of them just might be dangerous. As our columnist Jonathan Goldsmith indicates this week, now is a good time to remind ourselves that last year a man with a large knife entered a London law firm and launched a 'violent, racist attack' that injured a staff member before he was overwhelmed.
As David Amess is mourned, perhaps Raab ought to remind the cabinet too.