Today is World Mental Health Day, the 22nd since LawCare began over 20 years ago. Back in 1997 when LawCare was founded mental health was very rarely talked about and there was a huge stigma surrounding it. We have witnessed significant growth and change in the legal profession over the last two decades, as organisations started to embrace the mental health agenda. Momentum around mental health and wellbeing in the legal community has been particularly growing in the last few years, with many firms now rolling out wellbeing initiatives and providing training to staff in this area. There will no doubt be many launched today.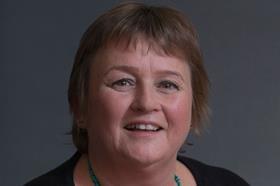 At LawCare we feel that we are all now aware of the scale of the problem facing the legal profession. We know that lawyers are stressed, depressed and anxious – there are numerous surveys and research that support this along with our own data from the helpline calls, emails and webchats we receive. We know that lawyers are amongst the most stressed people in the workforce. We know that lawyers work long hours and have little time for anything but work. The big question remains unanswered - what are we all going to do about it? Whilst it is fantastic that firms are more switched on to mental health, and that many individuals are taking better care of themselves with regards to exercise, mindful drinking, sleeping more, practising mindfulness, this will not fix the problems that lie at the very heart of the legal profession. In the words of Desmond Tutu 'There comes a point where we need to stop just pulling people out of the river. We need to go upstream and find out why they're falling in.' The culture and practice of law has to change.
Law firms have been operating on a model that has been around for well over a hundred years. Young lawyers coming into the profession have different expectations of the world of work and high salaries will not be enough to attract and retain talent. They will want to know about how firms support a work/life balance, what wellbeing policies are in place, how firms deal with harassment and bullying. Firms need to do their best to create a healthy and happy place to work, not just because it is the right thing to do but because there is a strong proven business case for it in an environment where economic and technological changes, alongside evolving client expectations demand it.
LawCare is a small team, with limited resources ,wonderfully supported by our helpline and peer support volunteers, but we have big ambitions. We want to build a movement in the legal community to drive change; to create mentally healthy legal workplaces and organisations where people thrive. So today we are launching LawCare champions - a network of advocates who are committed and passionate about why mental health matters. Our aim is to bring these champions in the legal community together; to amplify the message about why mental health matters and work together to get mental health firmly on the agenda for the legal workplaces, organisations and institutions throughout the UK.
Fourteen champions, including James Pereira QC, Freshfields Bruckhaus Deringer's Lloyd Rees, Herbert Smith Freehill's Samantha Brown , David McCahon from Barclays and IP inclusive lead executive office Andrea Brewster OBE have been appointed with more to follow next year. This is a cross-jurisdiction, cross-profession initiative and our new champions have all been carefully chosen for their commitment, passion and enthusiasm in raising awareness about the importance of good mental health and wellbeing in the legal community.
We would like to invite you, if you too are serious about changing the culture in the legal community, to join our army of advocates. We are looking for proactive and enthusiastic individuals who will bring ideas and commitment to the table, share best practice, and work with us. Together we can drive positive change in the culture of law. Will you join us?
For more information on LawCare visit www.lawcare.org.uk
If you need emotional support call our helpline on 0800 279 6888 or access webchat or email support through the website.
Elizabeth Rimmer, CEO LawCare