2019 has marked an eventful year for probate.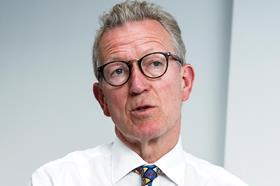 In February, the government proposed to increase probate fees from £215 – or £155 with a solicitor – to a sliding scale of fees ranging from £250 to an eye-watering £6,000 depending on the value of the estate.
Due to the proroguing of parliament, the motion to approve the probate fee hike has now lapsed even though the new fees originally had an implementation date of April 2019.
This looming threat of a fee hike sparked a spike in applications as executors rushed to get probate grant applications to the registries before fees increased.
Alongside the fee increases, HM Courts & Tribunals Service (HMCTS) also started to modernise and streamline the probate system. As part of their modernisation plans, HMCTS rolled out a new case management system and began to centralise the regional probate registries – starting with the Birmingham probate registry.
Initial IT glitches with the new case management system coupled with the increase in applications has created the perfect storm.
Before the delays, registries aimed to process applications from solicitors within 10 days and 28 working days for personal applicants but HMCTS now estimates it takes six to seven weeks for a grant of probate to be issued.
Together with the Society of Trust and Estate Practitioners (STEP), Solicitors for the Elderly (SFE) and the Institute of Chartered Accountants in England and Wales (ICAEW), the Law Society has held three meetings with HMCTS to review the delays to the probate service.
For the meetings, the Law Society collected anecdotal evidence from those applying for probate. Many solicitors and their clients reported waiting much longer than six to eight weeks for probate grants.
We heard that in some cases, the delays are causing house sales to fall through or preventing families from putting homes on the market. Many relatives were also left unable to access the deceased's bank accounts to pay outstanding bills or debts.
Beneficiaries are also liable to pay inheritance tax from six months after the death. With the delays many families are concerned that probate will not come through in time for them to access the necessary funds. This is causing unnecessary stress and financial pressure at a time of grief.
In these meetings, we brought these concerns to HMCTS and challenged them to resolve the delays and communicate more clearly with those affected.
HMCTS informed us they have issued 98,000 grants since April this year but still have a backlog of applications from March. They said they have increased resources by 20% and are reallocating work between registries to reduce the delays. They have also brought in an additional three legal advisers to support the quality assurance work, with a further 20 legal advisers volunteering to do overtime which they believe should help to reduce the backlogs.
HMCTS is also urging applicants to ensure everything in their application is correct and accounted for – including checking spellings of the names and attaching all the necessary IHT forms and copies of the will – to ensure applications are not further delayed.
Many applicants also reported that one of the most frustrating parts of applying for probate is getting an update on the status of their application. HMCTS acknowledged that their communication with applicants has not been clear enough and they are working with management teams to improve their response levels.
They have also been testing a new online service for solicitors which they are planning to roll out at the end of October. Once registered, details of applications will be uploaded within 24 hours which should improve delays.
The lapse of the probate fees hike could cause another spike in applications and HMCTS should be prepared for this increase.
Grieving families have no choice but to apply for probate after the loss of a loved one and this should not be the source of any additional stress.
The Law Society will continue to challenge HMCTS to reduce the backlogs and work with them to create a probate service fit for the 21st century.
You can read the latest update from the Law Society, ICAEW, STEP and SFE's meeting with HMCTS here.
Simon Davis, president of the Law Society of England and Wales