Criminal advocates play a crucial role in upholding the rule of law. Victims, witnesses, and defendants depend on you to make the criminal justice system work.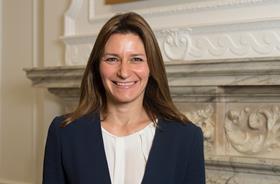 As a former barrister, I am acutely aware of the hard work, dedication and commitment that a career at the criminal bar requires and it is essential that pay reflects this.
That is why we took the time to listen to your views.
Consequently, we recently announced increased funding for defence advocates carrying out publicly-funded work in the Crown Court.
Overall funding for the Advocates' Graduated Fee Scheme (AGFS) will increase by £23 million against 2016-17 AGFS spend, and I am particularly pleased that the money will be targeted at the most junior advocates.
The Lord Chancellor and I carefully considered the concerns raised in response to the consultation and committed to increase spending on AGFS by £8 million more than the £15 million figure we consulted on during the summer.
I'd like to thank all of those who worked with us during this period, and for the patience shown. The changes we are making demonstrate that your views have made a real difference.
Today we will lay in parliament the necessary legislation to bring these changes into effect, meaning this will be in place from the beginning of 2019. On top of this, we are bringing forward a 1% increase in fees, coming into effect alongside the new scheme.
I am pleased that the Law Society, Bar Council and Criminal Bar Association support these changes and we will continue to work constructively with you moving forwards.
Building on this success, I am pleased to announce today a fundamental review of criminal legal aid payment schemes. This will go far beyond our previous proposals, considering criminal legal aid throughout the lifecycle of a criminal case.
As part of this, we will consider wider concerns raised during the consultation, as well as the recent reports on criminal legal aid and disclosure by the Justice Select Committee and Attorney General.
Starting in January, we will work with you, the criminal defence profession, to gather the necessary evidence as part of this robust and wide-ranging review. The contribution of the leadership and wider profession to the AGFS has been invaluable thus far and I look forward to building on this close cooperation.
The amended AGFS is the first step in a much larger process of reform. We want to ensure that criminal defence remains a sustainable and attractive career, and that individuals continue to have access to justice.
This is not something the government can deliver alone, and I look forward to achieving these reforms together.