Wellbeing is a precious thing. It is encouraging to see greater acknowledgement of it by firms and institutions alike in an effort to strike a good work-life balance. Most recently this topic has been addressed by the Central Family Court (CFC).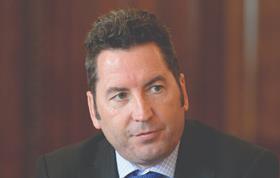 Honour Judge Robin Tolson QC has released a working draft of a document entitled 'Well-being in the Central Family Court'. It begins with a statement that the CFC and all who work or practice there value the wellbeing of everyone before dealing with specific points. These include, 'Everyone needs a lunch break so the court should rise for an hour at lunchtime'. Quite right too. However over the lunch break, family advocates at court are likely to be attending their clients in advance of the afternoon sitting or catching up with what has been going on back at the office or chambers. Often we are lucky if we can wolf down something from Pret whilst reviewing the morning's evidence.
The document deals with emails: 'Practitioners may send their emails when they like but there is no need to reply after 6pm or before 8am'. This is a very sound point even though it may extend the notional working day of 9am to 5pm. Family practitioners are used to working long hours from early morning until late at night. It is inevitable that emails will be sent out of office hours. In the light of this, will I stop checking my emails between 6pm and 8am? I'd love not to check them when I am at home - and I know I shouldn't- but I may not be able to resist the temptation. Still, just because I may read them between these hours doesn't mean I will reply overnight. This guidance relieves me of feeling that I need to reply. It is plain common sense.
On court attendance, His Honour Judge Tolson QC writes that 'one lawyer is almost always enough' and 'solicitors do not have to attend with barristers'. I agree but there are exceptions. In my view it should be rare that a barrister attends court without a solicitor's representative in the form of a clerk or trainee solicitor. I would always have an eye on not running up unnecessary costs for the client. If I felt it absolutely necessary to attend court personally along with counsel then I may confine my attendance to the pre-hearing conference alone. I would explain the reasons to the client why I felt I should go along too.
'We should be as simple a system as possible consistent with the rules', says the guidance. I urgently filed the appropriate C2 short form, consistent with the rules, to vary a Children Act order in the family court at Oxford County Court this month. It was rejected and I was told to file a fresh application on the much longer and more complex C100 form. The reason? Simply because the matter was apparently closed on the court's system so we all had to start from scratch.
'Everyone is trying to do their best most of the time. Criticism may sometimes be necessary but rarely improves performance' continues the CFC memorandum. I complained to Oxford County Court but the court's managers failed to come back to me at all.
His Honour Judge Tolson QC is to be congratulated on his memo. Other family courts can clearly learn from it too.
Tony Roe is a consultant family law solicitor and arbitrator at Boardman, Hawkins & Osborne and a committee member of the Law Society's Small Firms Division