The UN 2030 Agenda which contains the UN's Sustainable Development Goals (SDG) stipulates that the rule of law is fundamental to development. In particular, SDG 16 entitled 'Peace, Justice and Strong Institutions' demonstrates the importance of a strong rule of law in promoting peaceful, just and inclusive societies.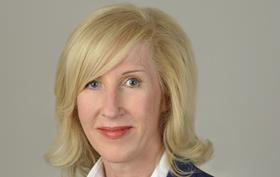 The rule of law can be more vulnerable in developing countries, so strengthening the rule of law is a priority to encourage sustainable development, investment and increase access to justice. With only 46% of human beings currently living under the protection of the law, there is an urgent and continuing need to address this.
The International Law Book Facility (ILBF), a legal charity founded by Lord Thomas of Cwmgiedd over 15 years ago, seeks to support the rule of law and access to justice for all through sharing legal knowledge. It provides English legal texts to not-for-profit organisations, universities and libraries in developing countries that support legal education and the administration of justice but do not have the legal research resources to do so. The donated books are used by law students, lawyers and judges who rely on these texts to help advance the rule of law and access to justice. The ILBF has distributed more than 72,000 books to over 200 organisations based across 54 countries since its foundation.
But why do English legal texts continue to matter in developing countries?
We are fortunate to have one of the most developed and respected legal systems in the world. We have an independent judiciary and compliance with the rule of law. Not only does this make people feel safe and protected, it inspires business, trade and investment confidence which underpin development. In England, our common law system has the most jurisprudence in the world meaning our legal systems are fair and based on precedent. In addition, English is one of the most widely spoken languages globally which makes English legal texts accessible and useful.
Through the provision of English legal texts, the ILBF promotes legal education in a number of ways depending on the organisation. For example, where the recipient is a body that provides legal or professional training, ILBF books are used to train lawyers and law students. Where the recipient is a legal aid organisation or charity, legal texts may be used when preparing cases or giving advice, empowering at-risk citizens through the legal system and improving perceptions of the legal process as a tool for administering justice. Where the recipient is a court or government body, law books are used to assist the court in grounding their decisions in established law and can provide a point of comparison with other jurisdictions.
So, improving access to English legal texts helps countries where resources are scarce and where their own legal infrastructure might be lacking in some way. In many instances, texts facilitate the administration of justice, which not only helps countries to achieve their own development goals but also inspires respect for and adherence to the rule of law, and promotes access to justice.
English law has been developed by institutions throughout ages and centuries which is why it is considered dependable and an essential resource. The testimonials from ILBF recipients tell us just how much of a positive impact English legal texts can make. Melody Zavala, director of books for The Asia Foundation, which is one of the ILBF's strategic partners, said: '[The partnership with the ILBF] can get legal texts into the hands of those that need them – from organizations working to secure the rights of women and children, to village community leaders, and to the students sharing a chair and peering over each other's shoulders in university reading rooms.' Through this strategic partnership, the ILBF has successfully made shipments to Bangladesh and Nepal.
This makes clear not only how stark the differences are in legal education across the world, but how the rule of law can quickly unravel when you can't access reliable legal texts. As Lord Thomas of Cwmgiedd explains so eloquently: 'The establishment of the rule of law is most obvious in underpinning individual liberty and democratic government, but the development of successful modern economies cannot take place without it. No judiciary can accomplish this task without the help of lawyers that have access to good libraries and good libraries themselves.'
I am hugely proud to be a trustee of the ILBF which is doing such fantastic work to promote sustainable development and the rule of law across the world by sharing English legal texts. There is still a huge amount to be done but recognising the fundamental role that the rule of law plays in development and how English legal texts can be helpful is an important step.
Jane Colston is a partner at Brown Rudnick and an ILBF trustee. Brown Rudnick is a sponsor of the ILBF. For more information about the ILBF, how to get involved or how to donate, please visit https://ilbf.org.uk