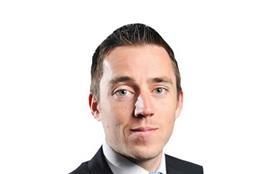 There was a debate in the Gazette offices last week about the best way to style judicial names in articles. The convention here with names is that, after the initial introduction, we revert to the surname only, but judges retain at least part of an honorific (LJ, etc). There's nothing wrong with a touch of reverence, but what about when that reverence means we don't hold judges to the same levels of accountability we expect of the rest of the profession?
A solicitor hauled before the tribunal can expect to have details published in advance (including the firm's name), the case heard in public, and a judgment written with forensic levels of detail. It is, to varying degrees, a humiliating experience for the individual – which is part of the punishment.
Compare this with the judiciary. Yesterday the Judicial Conduct Investigations Office made a 45-word statement regarding tribunal judge Mark Davies, which was handed 'formal advice' by the lord chancellor and lord chief justice following a complaint that he made a remark in court 'which suggested he holds a prejudicial view of Iranian parties'.
It's a pretty interesting finding for a judge handling immigration cases, but that's where the information ends. We don't know what was said, who complained, who investigated the matter and what the 'formal advice' consisted of. If anything it does a disservice to the judge for us to remain in the dark - and therefore let imaginations run wild - about what has happened.
This lack of detail is a recurring theme. Last month the JCIO issued a reprimand against a judge disciplined for a third time over publishing judgments. There was no information about what cases were affected, how long this delay had been or why a reprimand was deemed sufficient.
The JCIO gives few details about why decisions about judges' conduct are ever made, who made the decisions, and why a particular sanction was imposed. It operates almost completely behind closed doors – certainly in comparison to the disciplinary processes for solicitors and barristers – and yet barely a word of concern is ever raised. Decisions are made by other office-holders or lawyers, with outcomes formally issued by the lord chief justice.
It is surely unacceptable that judges are not held to account in the same way as other members of the profession. They deserve the reverence and respect that comes with office-holders who have worked so hard to reach their position. But they do not deserve to avoid scrutiny. When solicitors' misdeeds are being laid bare in excruciating details, the least we can expect is to know why judges are being sanctioned.
Right now it feels like the establishment is bowing to the bench just like any other court visitor.