'Scarcely a month goes by without a bad news story related to one of the MoJ's outsourced services.' An adviser from the Institute for Government wrote that sentence two years ago, before we learned the full horror of Chris Grayling's disastrous probation sell-off.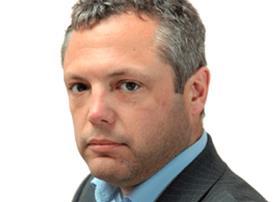 Here we are again. Last week a six-year Serious Fraud Office investigation into Serco's offender-tagging contract ended with a deferred prosecution agreement and what is (on its face) a modest fine of £19m for what was a scandalous fraud.
Modest? In a pre-close trading update a fortnight ago, Serco forecast annual profits of over £100m – fattened, incidentally, by a new £1.9bn contract from the Home Office for asylum support.
It's all so very British. Or at least it would be were DPAs not quintessentially American. 'No one who's here now was here then; rest assured the company has learned its lesson and changed its culture; we promise to behave better in future.'
Keep calm and carry on.
Solicitors know the arguments in favour of DPAs. I note too the judge's insistence that 'cynicism in some quarters about the process by which a corporate entity can take advantage of a DPA… is not well-founded'.
Perhaps, but this still doesn't look good. Here is a company that ripped off the taxpayer continuing to profit hugely from public contracts. Its new directors are paid millions in consequence. No individuals are properly held to account for past failures – failures which have also encompassed asylum services.
Attention will now turn to the SFO investigation into Serco staff associated with the tagging debacle. We will see what happens.
The Institute for Government's expert argued in 2017 that problems with outsourcing would continue unless government improved its commercial capability. Yet experts have been calling for this since what began as 'compulsory competitive tendering' was invented.
Not much seems to have changed. Except perhaps this: are accident-prone outsourcing giants – which now run so many state services – just too big to jettison?