Japan's resurgent economy has lured international law firms back to Asia-Pacific's biggest wealth hub. But the country's protectionist traditions present formidable challenges, reports Marialuisa Taddia
THE LOW DOWN
Japan's revival has reignited interest among international law firms in the world's third-largest economy. Underpinning a sharp rise in cross-border deals and investments is a change in corporate culture, as family owners and founder shareholders give way to more outward-looking management. What one solicitor describes as Japan's 'residual protectionism' remains a barrier to growth, nevertheless. Most foreign law firms still retain small operations in the country, due to practising restrictions and tough price competition. They must find niche areas where they can serve the market at customary global rates. Hopes are high, nevertheless, that the Japanese government will soon follow through on a promise to reform the gaiben system, which acts as a bottleneck on the firms' ability to attract talent.
Japan is an economic powerhouse, but endured an extended slump from the early 1990s. Prime minister Shinzo Abe responded in 2013 with the launch of aggressive monetary and fiscal policies, and structural reforms, that have reversed two decades of stagnation. Abenomics heralded a shakeup in corporate governance and the labour market, as well as new free trade deals. Most significantly, the Economic Partnership Agreement with the EU, which came into effect on 1 February 2019, is the world's biggest trade deal, covering nearly a third of global GDP and 635 million people.
Policies designed to help put Japanese business back on to the world stage – including corporate tax cuts and cheap financing – have contributed to a surge in outbound M&A deals in recent years. Refocusing their sights away from a shrinking domestic market, Japanese companies spent around $175bn overseas in 2018. Outbound deals reached an all-time high of 777, up nearly 16% on the year before, according to Thomson Reuters data.
'Long-term demographic and economic shifts in Japan are prompting Japanese companies to look for new opportunities beyond their borders,' says David Gilmore, managing partner of Herbert Smith Freehills' Tokyo office. 'In addition, Japan's ageing population and declining birth rates have pushed several of Japan's corporate heavyweights to expand into younger and faster-growing regions.' These companies are investing in south-east Asia (Japanese multinationals are the largest foreign investors in the region) as well as in the Americas, the Middle East and Europe.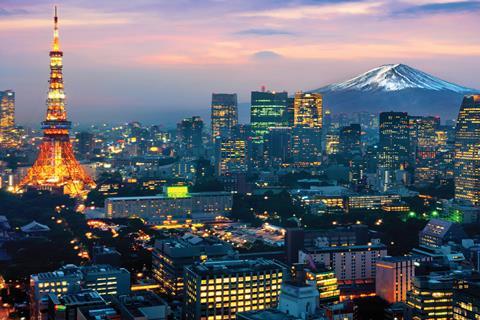 Unsurprisingly, foreign law firms, having reduced their presence in the 1990s when Japan hit the buffers, have been trickling back. Mayer Brown opened an office in Tokyo in March last year, following in the footsteps of Debevoise & Plimpton, which opened in 2016. King & Spalding, Greenberg Traurig and Withers all opened offices in 2015.
Rupert Burrows, the Tokyo office managing partner, lists Mayer Brown's 'impressive roster' of Japanese clients dating back decades. Among them are the country's big trading houses (Mitsubishi, Mitsui, Sumitomo, Itochu, Marubeni and Sojitz); the three 'mega-banks' (Mitsubishi UFJ, Sumitomo Mitsui and Mizuho); and leading export credit agencies (Jbic, Nexi and Kexim). 'In order to deepen those relationships and serve those clients more effectively, we needed an on-the-ground presence. Opening the office has led to a remarkable up-tick of Japanese client work both on the ground in Tokyo and globally', Burrows says. Mayer Brown originates from Chicago, but now has 26 offices in locations 'with strong Japanese investment and interest', he adds.
One of two main business areas for the office is overseas energy and infrastructure. That involves advising Japanese corporate and financial institutions on the acquisition, development, financing and operation of projects around the globe and across a variety of sectors, including power, natural resources, transport, water and social infrastructure. At the G7 Ise-Shima summit in May 2016, the Japanese government said it would finance infrastructure projects across the world to the tune of around $200bn, or $40bn a year, for the next five years.
A recent highlight saw Mayer Brown represent Japanese utility Tokyo Gas in the negotiation of a 10-year liquefied natural gas sale and purchase agreement with Shell Eastern Trading (part of Royal Dutch Shell). The deal, announced in April, is significant for its innovative use of coal-indexed pricing (instead of being oil- or gas-linked), according to Burrows.
The office's other mainstays are corporate M&As and funds investments. 'Japan corporates are sitting on record levels of cash reserves and with the demographic challenges at home they are being forced to make overseas acquisitions,' Burrows says.
LIFE ON TOKYO'S EXPRESS
Rupert Burrows (pictured, inset), an English-qualified solicitor and managing partner of Mayer Brown's Tokyo office, first went to Japan in 1988. He has spent all but four of the subsequent years working there.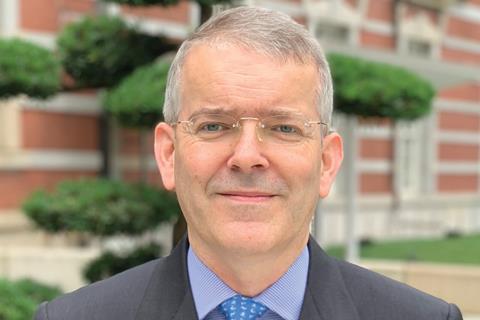 So what are Burrows' top tips? The first is to learn the Japanese language and etiquette. 'Japanese people are incredibly polite,' says Burrows, a fluent Japanese speaker, and while it is possible to live in Japan for years without needing to learn the language, it really helps. 'You won't become fluent overnight, but it will make your time in Japan much more enjoyable and rewarding. People will be so much more open and welcoming if you make the effort.'
The second is to embrace the local cuisine. 'Throw away your conceptions about what you can or cannot eat,' he says. 'Chicken sashimi, sea urchins, raw octopus and raw egg yolks all come to mind as things a Brit might be suspicious of eating. I certainly was. Let go! You will enjoy it and still live to tell the tale!'
Third, Burrows recommends getting out of town at the weekends. 'Mountains, beaches and hot springs are no more than an hour away. Japan is a beautiful country; make sure you see as much of it as you can.'
Debevoise & Plimpton has been representing Japanese clients (including Mitsui, Toyota and Sawai Pharmaceutical) since the 1950s. Ezra Borut, a corporate partner and one of three lawyers based in Tokyo, says that from the Japanese capital the firm can provide a 'personalised, high-quality service that our clients demand from us in the region'. Asia represents 'a key and growing market' for the New York-headquartered firm, which has also increased its local presence in Hong Kong and Shanghai.
Mirroring the strategy of other international firms in Japan, the Tokyo base also serves as 'a gateway for clients in Japan to the wider firm, and that strategy has played out well since we opened', Borut says. 'That has meant bringing in colleagues from other areas of the firm, such as crisis management, dispute resolution, corporate investigations, civil and criminal enforcement proceedings, cybersecurity and many others.'
Since opening the Tokyo office, the M&A practice has grown and remains the dynamo of work. The office also provides 'on-the-ground assistance' in financings and other transactional and investment matters, as well as corporate governance, across multiple sectors including insurance, healthcare and TMT.
In a recent mandate, Debevoise advised Sawai Pharmaceutical on its $1.05bn acquisition of US's Upsher-Smith Laboratories; and in April represented Toyota Motor Corporation in its joint investment with DENSO Corporation and SoftBank Vision Fund in Uber's Advanced Technologies Group (ATG), a new entity created to develop and commercialise automated 'ride-sharing' services. Toyota and DENSO will jointly invest $667m and the SoftBank Vision Fund will invest $333m, valuing Uber ATG at $7.25bn.
HSF's Tokyo office, launched in 2000, has a staff of 65, including partners and other lawyers. Gilmore says: 'We are recognised for having one of the largest and most experienced teams of registered foreign lawyers in Japan.'
The current wave of cross-border M&As has generated a 'steady stream of work' for the firm in manufacturing, construction and energy, among other sectors, Gilmore says. Earlier this year, HSF advised state-backed JOGMEC (which provides financing for overseas natural resources investments) on its $3bn acquisition (with Mitsui) of a 10% stake in Arctic LNG 2, a project led by Novatek, Russia's largest liquefied natural gas producer.
Japanese companies are also 'discerning outbound acquirers of key technologies, online platforms and tech providers in overseas markets', Gilmore says. Take Japan's SoftBank and its $100bn Vision Fund, the world's largest technology investor; and the government's ambitious target to create 20 Japanese-based tech unicorn startups (worth $1bn or more) by 2023. The fintech sector has also been opening up in response to regulatory changes, including amendments to Japan's Banking Act that allow Japanese banks to hold up to 100% of a technology company (lifting a previous 5% limit).
Gilmore says: 'Our Tokyo team has particular expertise in Japanese technology transactions, and we have seen an increase in work advising major technology companies, as well as Japanese trading houses and industrials on their technology operations and acquisitions.'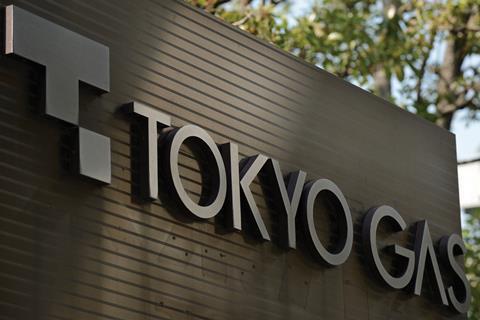 Highlights this year include advising Sumitomo Corporation on its acquisition of a stake in Norway's Sekal, a provider of software technology for the oil and gas sector, and NTT Communications on its purchase of a majority stake in France's Transatel.
Underpinning cross-border deals and investments (and generating additional revenues for firms) is a change in Japan's corporate culture that has seen a rise in 'shareholder activism'. In turn, clients want more advice on corporate governance and transparency, Gilmore observes.
Many companies listed in Tokyo were dominated by family or founder shareholders with the remaining shareholders too fragmented to pressure for change, he explains, but that is now changing. 'We are beginning to see a new generation of owners and managers take over from these founding families and they tend to be more in tune with current regulatory, management and investor expectations.'
Shareholders have benefited from Abe's policies, including the introduction of the country's first stewardship and corporate governance codes in 2014 and 2015, respectively. That has led to 'an increase in buybacks and more independent directors taking up board positions', says Gilmore.
More cross-border transactions mean more cross-border disputes. Local corporates are now more comfortable with litigation – and especially international arbitration, which is 'increasingly in demand from Japanese companies focusing on investments overseas', notes Moto Araki, Morgan Lewis' Tokyo managing partner.
Abe's government has pledged to expand Japan's capability to host international arbitrations in cooperation with the private sector. To boost the relatively low number of large international commercial arbitrations seated in the country, the Japan International Dispute Resolution Center (JIDRC) was launched in Osaka last year, with a second JIDRC centre due to launch in Tokyo in 2020. Last September also saw the opening of the International Arbitration Center in Tokyo, the first in Asia to focus on IP disputes.
Morgan Lewis set up shop in Tokyo more than 30 years ago, but Araki says that in recent years the Philadelphia-based firm has 'strategically strengthened' its capabilities in Japan. Last October, for example, Araki joined the firm along with another corporate partner, Mitsu Saito, both hired from Morrison & Foerster. Araki has represented Japanese corporations in US intellectual property and antitrust litigation, while Saito advises on labour and employment-related issues, including structuring employment arrangements in M&As.
In Tokyo, the firm now has a team of 19 US, UK and Japan-qualified lawyers. Like other foreign outfits with a global footprint, Morgan Lewis has seen 'a number of complex cross-border matters that require multi-jurisdictional experience', Araki says. In a $215m deal involving 24 jurisdictions that closed in July (and led by the Tokyo corporate team), the firm represented Tokyo Stock Exchange-listed Tadano in its acquisition of Demag, the German mobile crane business of NYSE-listed Terex Corporation.
Partners in Tokyo work with overseas colleagues in what Araki describes as 'one of the largest and most diverse investment management practices globally' with over 170 lawyers.
Japan's Government Pension Investment Fund, with around $1.4tn in assets, is the world's biggest pension fund, and reportedly the largest single global investor in US equities. At the end of March 2018, Japanese investors held financial assets worth an estimated ¥2,009tn, according to the Nomura Research Institute.
Withers' Tokyo-based team counts nine partners and as many legal professionals that focus on Japanese tax matters, real estate investment and investment management funds. Since opening in May four years ago with three partners to focus on tax advice for international clients active in Japan, Withers has in the past 12 months hired two new teams led by five partners specialising in real estate and funds. That includes hires from Deloitte, White & Case and Masuda & Partners. The London-headquartered firm has also beefed up its tax practice by adding a senior tax counsel from KPMG.
Eric Roose, who leads the office and is a partner in the private client and tax team, says: 'Our Tokyo office has grown strategically over the past year to provide foreign and domestic investment fund management clients with one-stop integrated legal and tax services. There are numerous global investment funds which invest into Japanese assets, particularly in the real estate sector.'
Clients include Fortress Real Estate Asia, CLSA Capital, PAG Investment Management, Mapletree Investments and CapitaLand. Earlier this year, Withers represented Coral Capital, a Japanese venture capital firm, in the formation of Coral Capital II LP. The fund raised ¥5bn ($45m) for seed investment in Japanese startup companies in the information and communication technologies sectors.
'The legal services market is highly competitive in Japan and there are many well-established law firms, both domestic and foreign'

Ezra Borut, Debevoise & Plimpton
Japan has the second-largest number of high-net-worth individuals after the US, with 3.2 million and 5.3 million, respectively. Together with Germany and China, the two countries account for 61% of the total global HNWI population (18 million), according to Capgemini's World Wealth Report 2019.
'There are significant opportunities for the firm to grow advising Japanese and foreign high-net-worth individuals with regard to their Japanese and international tax planning needs, and supporting them in making investments overseas in other markets,' Roose says.
Most foreign firms maintain relatively small operations in Japan, partly due to regulatory restrictions but also strong price competition.
The market has long been dominated by domestic firms led by the 'big four': Nishimura & Asahi, Mori Hamada & Matsumoto, Nagashima Ohno & Tsunematsu and Anderson Mori & Tomotsune.
'The legal services market is highly competitive in Japan and there are many well-established law firms, both domestic and foreign, supporting cross-border matters,' Borut says. 'As outbound investment from Japan has increased, we have seen domestic firms establish offices in key commercial centres within Japan, for example to get closer to smaller and mid-sized manufacturers looking abroad, as well as outside Japan, including throughout Asia.'
Stiff and growing competition from local law firms is adding to cost pressures faced by their international rivals. 'The billing rates charged by even the leading Japanese domestic law firms are considerably below the rates charged by foreign firms in other markets,' Roose says. 'Thus, the foreign law firm in Japan must effectively find niche areas where they can serve the needs of the market at customary global rates. These areas tend to involve a heavy cross-border and international element, where billing rates are less sensitive.'
CASE FOR LIBERALISATION
Coinciding with next year's Olympics and Paralympics in Tokyo, the Law Society of England and Wales is looking for UK firms to join its business development mission in Japan in early 2020, writes Eduardo Reyes. President Simon Davis, together with the Dai-Ichi Tokyo Bar Association (one of three Tokyo bars) will lead the delegation.
This is part of a sustained focus on the Japanese legal market by the Society. Chief executive Paul Tennant and head of international Mickaël Laurans visited Japan earlier this year for a roundtable discussion in preparation for the mission, and to inform the Society's work with Japan on behalf of members.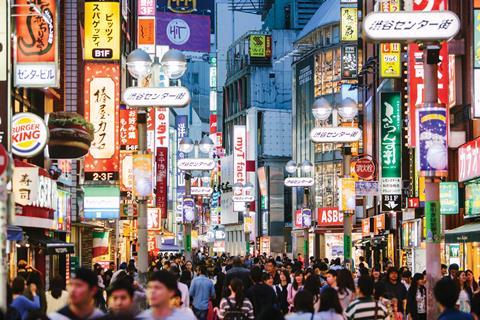 The EU-Japan Economic Partnership Agreement (EPA) entered into force in February. Upon the UK's exit from the EU, the UK and Japan have agreed to use this EPA as the basis for a future UK-Japan free trade agreement, enhanced in areas of mutual interest. Such an agreement needs to reflect the interests of the legal profession, ensuring improved access to the Japanese legal market, the Society asserts.
In September the Department for International Trade (DIT) called for input to inform the UK's future trade relationship with Japan. The Society's submission will focus on the economic case for liberalisation of Japan's legal profession. Liberalisation, the submission will urge the DIT to point out, will grow Japan's legal profession, providing job opportunities for Japanese lawyers. A greater concentration of professional expertise will also support the sustainability of Japan's economic recovery and growth.
See details on how to join the Law Society mission to Japan.
Competition is not just coming from Japanese law firms. 'There is a clear trend for large Japanese corporations to increase the size of their in-house teams and keep more work in-house,' says Burrows, adding that for major cross-border projects and M&A deals clients still need external help.
There were over 2,100 corporate in-house lawyers (as of January 2018), according to the Japan Federation of Bar Associations (JFBA).
These challenges have prompted firms to look at different ways of serving the market. 'Overall demand for legal services continues to grow,' Gilmore says. As Japanese clients pursue overseas investments, they need their lawyers to offer 'integrated, cross-border advice. At the same time many clients are looking to do more with less and, as a result, the demand for alternative or non-traditional legal service providers is increasing'.
For example, HSF operates an 'alternative legal services' business across nine hubs, including Beijing, Shanghai and Sydney, that handles high-volume, document-intensive legal work with the help of lawtech, and teams of lawyers, technologists and legal analysts. Another main challenge in the jurisdiction is finding 'western-trained' lawyers with Japanese language expertise. 'In the past decade, many young international lawyers may have focused on gaining Chinese language capabilities instead,' Burrows laments. The shortage of qualified bilingual professionals is 'interlinked' with what he calls 'residual protectionism in the legal services market'.
'There is an increasing number of international lawyers in Japan who would like to continue to work here and further their career'

Rika Beppu, Squire Patton Boggs
For Rika Beppu, a partner at Squire Patton Boggs in Tokyo, there is no 'level playing field' for foreign-qualified lawyers practising in Japan. In order to provide legal services in the country they must register as 'foreign-licensed lawyers' (gaikokuho-jimu-bengoshi or gaiben). To register, the Japanese Ministry of Justice requires applicants to have post-qualification experience of a least three years, two of which must be spent working outside Japan.
Beppu, who is also chair of the legal services committee of the European Business Council in Japan, says this is an obstacle for newly qualified international lawyers seeking to practise in Japan without delay, whether they are Japanese-born or foreign nationals.
'There is an increasing number of international lawyers in Japan who would like to continue to work [here] and further their career,' she says.
Whereas previously they would be sent to Japan from their home or overseas office on a five-year rotating basis, nowadays the international lawyers working in the country 'are committed to Japan for the long-term, and the junior lawyers are seeking to build their legal career [here]', Beppu says.
Foreign firms must practise through gaiben who are licensed in Japan. It is therefore difficult to be competitive on pricing, argues Beppu, who advises Japanese multinationals on corporate and M&A transactions. Generally, firms around the world, including Japanese counterparts advising in Japan, deploy teams with 'a range of seniority' for this type of work. Yet due to these restrictions in Tokyo the entire pool of lawyers 'must be three-years-qualified or above'.
These restrictions may soon be eased to attract more foreign-qualified lawyers as Japan vies with Hong Kong and Singapore as a hub for international arbitration in Asia.

In a report published in July 2016, a committee set up by the MoJ and the JFBA to review the gaiben system recommended that the two-year overseas requirement be reduced to one year. This option is understood to have been formally adopted and a bill was expected to be put before Japan's Diet (parliament) in the autumn 2018 session, according to Beppu. However, this did not happen and there is no further information on the timing of the bill.
International lawyers want to see the three-year requirement abolished altogether, and this is a case the Law Society has made on visits to Japan and in submissions to the UK government (see box). Beppu argues that doing away with this 'protectionist measure' will ultimately 'benefit' Japanese corporations which increasingly expect access to international legal services in Tokyo.
Burrows says: 'The non-Japan work experience requirement is set to be reduced to one year, which is a step in the right direction. However, the application process will undoubtedly remain cumbersome and time-consuming. Moreover, the requirement will continue to act as a bottleneck on the ability to expand and nurture talent – particularly home-grown, Japanese talent.'
Burrows concludes: 'The ability to attract and retain native Japanese talent is crucial for global firms operating here and the continued existence of the three-year work experience requirement makes finding the professionals we need all the more difficult.'
Gaiben are not permitted to practise Japanese law, although they can form 'foreign law joint enterprises' with Japan-qualified lawyers (bengoshi). The likes of SPB, Morgan Lewis, Debevoise and Withers have done just that. Other firms outsource Japanese legal expertise to domestic firms, as and when needed. There were over 400 gaiben and over 40,000 bengoshi at the end of March 2018, according to the JFBA.
Until the rules change, however, it appears that foreign law firms are fated to remain on the periphery of the market.
Marialuisa Taddia is a freelance journalist