In a year which celebrates the centennial of women's formal entry into the legal profession of England and Wales, we must not forget the brave and inspirational women who found ways to shape law and its operations long before their sex was admitted.
Most people have heard of Caroline Norton, the Victorian writer and socialite. She drew upon an unhappy marriage to elicit the support of men of influence to reform the laws relating to divorce and child custody. However, fewer are aware of the vital role played by Barbara Leigh Smith Bodichon (1827-1891), the illegitimate child of Whig politician Benjamin Leigh Smith, in laying the groundwork for the reform of the married women's property laws.
As the daughter of an MP, Bodichon grew up in an atmosphere of intense intellectual and political debate. Her friends were the wives, daughters and sisters of men prominent in social reform. Together these women made up the 'Langham Place Circle', an informal group of early feminist pioneers who promoted educational, social and legal reforms. Barbara was involved in many important initiatives, including setting up a school, launching a women's journal and establishing an organisation to help women into employment. She was also co-founder (with Emily Davis) of Girton College, Cambridge.
In 1854, encouraged by her association with (male) members of the Society for Promoting the Amendment of the Law, Bodichon published a 40-page text entitled A Brief Summary, in Plain Language, of the Most Important Laws of England Concerning Women: Together with a Few Observations Thereon. Cheaply priced and written in a clear, unembellished style, the pamphlet was a runaway success. It became a popular focus of public discussion, leading to two subsequent and expanded editions.
The book was significant because it enabled women, possibly for the first time, to gain a clear understanding of their legal position on marriage, including their inability to hold property. It also highlighted their inability to vote and join the professions. Bodichon's connections with the Law Amendment Society ensured that the text gained traction with men of influence. Indeed, one of the society's prominent members, lawyer and penal reformer Matthew Davenport Hill, advised her on the relevant law and commented on a draft text. Barbara had no formal legal training but she was able to communicate, correctly and concisely, the details and effects of the coverture laws. These determined that upon marriage a woman's legal personhood was absorbed into that of her husband, who henceforth was empowered to speak and act legally on her behalf.
There is no doubt that her book helped to raise the profile of public debate on married women's property laws. Bodichon proceeded to draft a petition demanding reform and, working in collaboration with women's rights activists around the country, collected 24,000 signatures (a staggering number in those pre-internet days). The petition was presented to parliament in 1856 and led to the introduction of a private member's bill in 1857. Unfortunately, it failed to get beyond the first reading. The time was not yet right for such radical reform and, in fact, it was only with the enactment of the Married Women's Property Act 1882 (following a more limited enactment in 1870) that the bulk of the legal disadvantages conferred upon women as a consequence of the coverture laws were removed.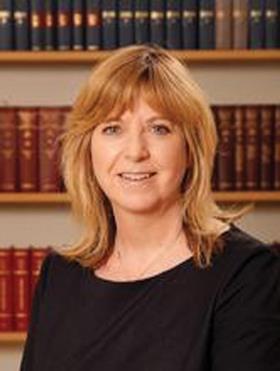 One particular benefit of the petition campaign was that it enabled Bodichon and her team to amass much empirical evidence supporting their contention that the coverture laws produced real and concrete disadvantage for women; with some husbands squandering their wives' property, appropriating their earnings, deliberately keeping them in poverty and/or dependence, and in some cases being called upon to justify or excuse the physical and sexual abuse of wives. It is now widely agreed that this first campaign was of vital importance in raising consciousness about women's legal position (or lack thereof) and creating an evidence-led case for substantial reform of the law.
In an obituary in 1891, Bodichon's friend and fellow activist Bessie Rayner Parkes acknowledged her contribution to the married women's property campaign, commenting that Bodichon's text was 'the small end of the wedge which was to change the whole fabric of the law'.
As more time has passed, the weight and scope of Bodichon's contribution becomes even clearer. Not only did she write a hugely influential legal text without any formal legal training but still managing to pass muster with the 'men of law', she organised and led a highly effective campaign which served as a model for future forms of legal activism. Unlike Norton, whose political and legal interventions were derived from and determined solely by her unhappy experience as an abused wife, Bodichon went about promoting legal change by ensuring that current laws were widely and properly understood, compiling evidence of their abuse, and organising a campaign – perhaps the first example of women coming together collectively to bring about changes in the law – to challenge the legal status quo. You could go so far as to say that, in England and Wales at least, she launched the modern women's movement.
Joanne Conaghan is professor of law at the University of Bristol