Stress, unhappiness, bad health and burnout hurt organisations. Plants, painting and exercise should be encouraged.
1 Plant life
'I'd go for biophilia – plants at desks,' Gazette property columnist and Wedlake Bell partner Suzanne Gill suggests. And if your office can't actually be configured to compete with the newly-restored Temperate House at Kew, Gill notices that plants and light can also be found outside. Wedlake Bell moved eastwards last year: 'I really miss Lincoln's Inn Fields, now we've moved,' she says, 'but walking over the Millennium Bridge and back is pretty cool.'
2 Shorter hours
People in the law work hard, so it's difficult to combat a culture of 'presenteeism'. As a default position, it may be a throw-back to our early years in work – but most staff and lawyers are kept on for their skill, judgement and experience, not just their industry.
LawCare CEO Elizabeth Rimmer says: 'We know from calls to our helpline that the long-hours culture in law takes its toll on lawyers.'
How to get to a more sensible mindset? Managers could make sure they don't give out tasks at 5pm on a Friday that could have been sent before 10am on Monday. Tone from the top counts here too; senior folk should be seen departing at a reasonable hour.
3 Art for art's sake
As offices go paperless, lawyers and support staff will find that double screens replace the old combination of pad, pen and computer monitor. You and your people could relax in the park scrolling smartphones at lunchtime, but members of the Law Society Art Group committee have a better idea: find opportunities to be creative.
'As a lawyer who practises art, I believe it enables one to see the world from a different angle,' chair Pey Kan Su notes.
Corporate lawyer Richard Davidson dealt with the 'often stressful' experience of working on complex commercial and financial deals by turning to painting and sculpture: 'I signed up for weekly evening classes. When I did manage to get there I was always astonished by the short length of time it took to be lost in what I was doing and forget all about the problems of the then current transaction.'
Can't draw? Ruth Munby has the answer: 'Brain scans have revealed that looking at works of art triggers a surge of dopamine in the same area of the brain that registers romantic love.' What's not to like?
4 Double PE
Regular exercise, the NHS's Live Well website notes, lowers the risk of depression by 30%. Kingsley Napley partner Linda Woolley tells the Gazette the firm has set aside a room as a 'gym' and subsidises the time of a personal trainer.
The firm, which has doubled its headcount and turnover since 2007, also has a walking club, a jogging club, yoga classes and a choir.
5 Sabbaticals
How about a sabbatical? The government may introduce sabbaticals for teachers in a drive to improve retention and a growing number of law firms have sabbatical policies, available to workers after a certain length of time in harness.
But what to do during your sabbatical? Something that contrasts with daily legal practice, most suggest. Farrer & Co partner David Smellie actually chose teaching (on the way in, possibly passing teachers headed off on sabbatical).
Teaching would not be everyone's idea of 'recharging the batteries', but Smellie concludes that a change is as good as a rest: 'My legal brain relaxed entirely. It was totally switched off.'
Travel is a common choice, as is taking an 'improving' course. It should be something defined and it should be completely different to 'law'. A cautionary note: parental leave following the birth of twins doesn't carry the same refreshing benefits as a classic sabbatical, and shouldn't count.
Talking Point
BRING BACK LUNCH
Do we need to think about lunch? The way the legal world lunches has changed – in some ways without us even meaning it to.
Time was, the way you took lunch denoted status. Above a certain size and prestige, a firm would have a partners'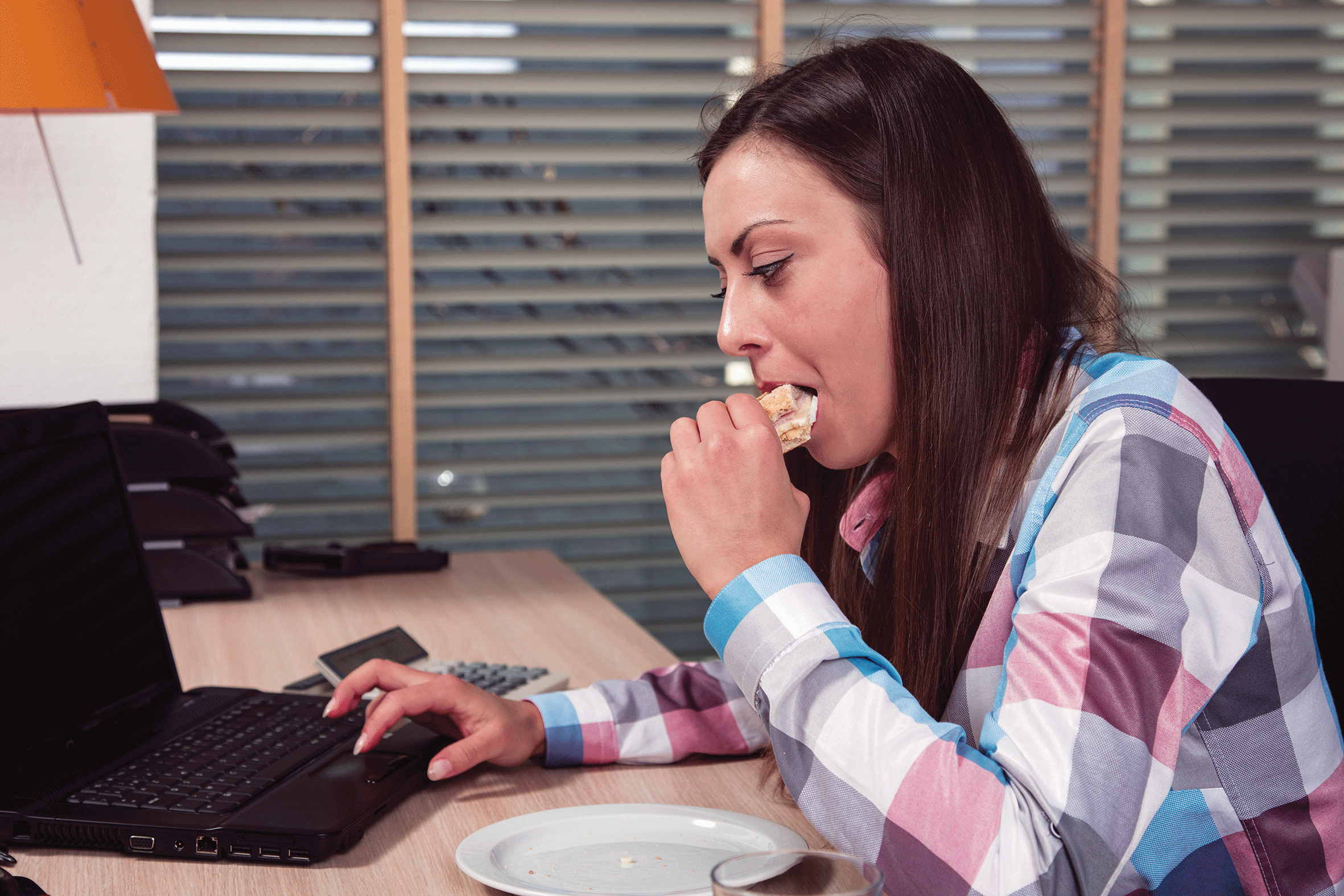 dining room with silver cutlery, linen napkins and 'proper' puddings (never 'desserts'). For barristers, dining was the origin of training – an induction into a mysterious community. That's also from an era where there were no 'ladies' loos on the client meeting room floor. When law firms moved, their shiny new offices ditched dining rooms for concession canteens with queues.
Architects designing to accommodate these venues say the demand is for 'quick' and 'healthy' lunches in 'fluid' and 'vibrant' spaces. Staff want bigger fridges for money-saving packed lunches and homemade smoothies. Banks shut to reopen as high-turnover, high-priced takeaway lunch joints.
A bigger work-focus on lunch was part of a male-dominated world – and a deeply hierarchical one at that. But have we lost something valuable?
If artificial intelligence takes on the jobs that keep us late, then more ruminative skills are at a premium for lawyers. A 'dining' culture is one space where differences of opinion could be explored. If you don't just have men in the firm, it won't just be men taking a bit more time for lunch.
And what of wellbeing? Many desks now have two screens – time away from staring at them has a recognised value.
Crucially, there is now a stress on the power of people 'networks' as a business asset. Lunches are chances to build and strengthen your network – taken in a firm dining room, or with a contact at a local favourite. Did anyone ever grow their network in the queue at Itsu, Pret or EAT?