For men and women working in law, 'casual' dress offers limited change, hears Eduardo Reyes.
In the TV lawyer-drama Suits, there isn't much wondering what to wear for the characters. The men all have days-of-the-week white shirts, ties and dark suits, and the women a limited range of pencil skirts and shirts.
But many law firms allow a bit more choice, and 'smart-casual' dress codes are on the rise.
1 Don't dress like clients
The most restrictive advice comes from criminal defence lawyers. Anthony Edwards, founder of crime firm TV Edwards, says: 'In criminal law perception is all. Appear at the police station in anything but professional clothes and you will have an even more difficult time than normal.' Likewise in court, he adds.
The client might opt for a stripey top and a bag marked 'SWAG' but, Edwards says: 'They have expectations of what a lawyer looks like.' Depressed at the wear and tear on your dark formal wear? The answer's likely a sort of lawyer dressing-up box. 'Work in whatever is comfortable until a client arrives,' he suggests.
2 Do dress like clients
Suits' lawyers dress like the corporate clients they try to secure work from. In this world, the advice seems to be look at what the client wears, then tone it down. Advice to lawyers from website Gentleman's Gazette (no relation), says: 'You don't want to be perceived as flashy, dandy-like or fashionable… [and] just known for… colourful outfits.'
Lawyers can be more casual around creative-industry clients and entrepreneurs. But it's possible to go too far – architects favour extravagant glasses, but you don't want them thinking you're making fun of them by turning up one day sporting enormous red specs.
Vidisha Joshi, managing partner at Hodge Jones & Allen, cautions: 'There's a fine line between dressing in a way that gives clients confidence in our ability to represent them, but we also don't want them to feel intimidated.'
3 Gender neutral
Lawyers who started in the 1990s and earlier recall being told, 'women lawyers don't wear trousers'. With many of those now running law firms, what rules are they setting?
Joshi says: 'When it comes to dress codes it's crucial to make sure they're gender-neutral. The language must ensure it does not run the risk of objectifying women or placing an undue burden on either men or women.' It's a view supported by recent government guidance.
4 Standing out
Today's legal market is competitive, which points lawyers towards ways to stand out.
Utah news outlet KSL reported on a divorce lawyer whose choice of purple hair prompted a judicial debate. She was allowed to keep it, but her clothing continued to abide by the 'black suit, white collar, stiff style' norm.
'I think you should enjoy what you wear to work,' CM Murray employment partner Samantha Mangwana tells the Gazette. 'We spend most of our time dressed in work clothes, so why not feel happy in them? It's important to look smart, but there's always room for some flair and nice tailoring.'
5 Friday shows the way
Many workplaces have 'dress-down Friday', for which HR departments devise rules that are more prescriptive than those for Monday-to-Thursday. But smart/casual sartorial advice is also oddly detailed. Totaljobs.com's advice for women is: 'Swap your suits for tailored trousers, skirts and dresses, and formal shirts for shaped or wrap-around tops. If you want to add a jacket then a waterfall jacket or piece of knitwear in this style would work well.' And for men: 'Chinos or smart slacks will strike the perfect note. Swap your formal shirt and ties for shirts with button down collars. A blazer or sports jacket is a great wardrobe staple.'
Or you might just find a dark suit simpler.
TALKING POINT
Romance at work
'How did you meet?' is a small-talk staple of couples at weddings. For effect some might wait for the person asking to have a mouthful of salmon mousse before replying 'Tinder' or 'Grindr', but the honest answer for many lawyers is 'at work'.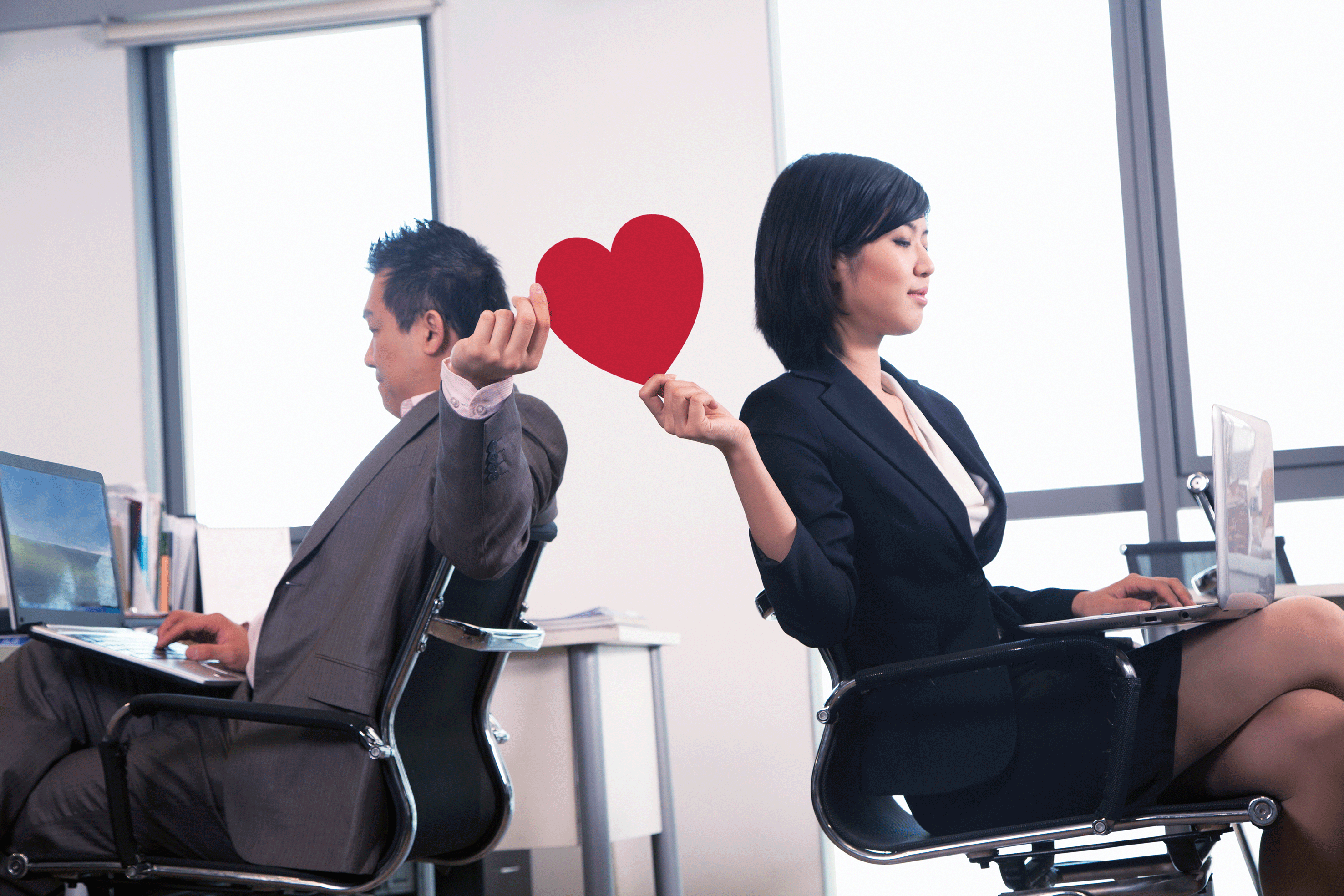 The complications that relationships at work can cause have always existed, but are now acknowledged to the point where many law firms see love and sex as part of risk management. Linklaters recently introduced a US-style 'love contract', whereby employees and partners must inform the firm of relationships. They are responding to the prominence of sexual harassment concerns, as well as the long-acknowledged impact on a team if a relationship between colleagues turns sour. But there's no study showing these contracts work. Would a firm crack down on under-reported liaisons? And do short casual flings trigger the obligation to inform?
The legal profession is getting better at recognising behaviour that counts as harassment. Perhaps its institutions and members now need to get better at recognising romance – especially if it's being treated as a 'risk'.
Does what's happening involve consent and respect? If so, a firm shouldn't worry that the couple haven't shared their happy news with HR's love contract team.
Are these professionals being professional? If a senior person's junior lover is getting work opportunities unavailable to their peers, the resentment caused will hurt the team and they'll need speaking to. Unfairness should always be tackled, but doesn't need to be labelled a sex problem.
If law firms could create a culture that frowns on, and effectively tackles, sexual harassment, there would be little need for them to worry about who is dating whom.