Taking new accommodation is the biggest change management opportunity in the life of a law firm. Long-term planning is critical to getting it right, hears Marialuisa Taddia.
Law firms use offices to impress clients and new recruits, and offices are commonly the biggest spend after salaries. So leasing workspace is a big event in the life of a legal business.
The hunt for new premises is usually triggered by a 'lease event' – when the fixed term of the lease expires, or either the landlord or the tenant end the lease early by exercising a break clause, explains Savills executive director Philip Pearce, who specialises in office accommodation around the City of London.
In starting that hunt, it is essential to think well ahead. Digby Flower, chairman, UK and Ireland at commercial real estate company Cushman & Wakefield (C&W), says that small firms should start planning at least 18 months in advance of the move; medium-sized firms, three years in advance; and the larger firms, five years ahead.
'You won't get this right if you do it in a hurry,' he says. 'You are making a long-term investment. This is not something that you just need to get right for day one when you move in, but for 10 years down the line, so you have actually got to be quite forward-thinking.' The bigger the square footage, the longer the lease (terms are commonly 20 years for larger premises of over 50,000 sq ft).
Flower argues that taking on a lease for new office accommodation is 'probably the biggest change management opportunity in the life of a law firm' because it is a chance to transform how it works and where to locate different parts of the business.
The first question firms need to address is the size of footprint, especially in London.
Take Freshfields Bruckhaus Deringer, which last year signed a 255,000 sq ft pre-let at 100 Bishopsgate for its new HQ – significantly downsizing in the capital from almost 400,000 sq ft in Fleet Street (the 20-year lease will begin in 2021). In 2015, the magic circle firm transferred part of its operations to Manchester.
'What we have increasingly seen over the last 10 years is people maintaining their key client-facing fee-earners in London, but moving support staff to cheaper locations,' Flower says. The second phase entails the move of 'repetitive legal functions' such as due diligence.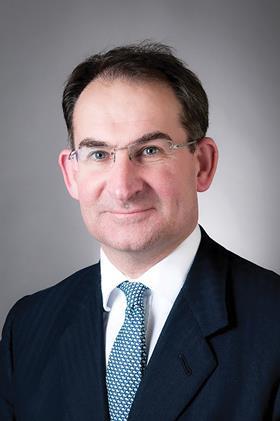 While UK firms are tending to reduce their footprint in London, US firms are almost universally in expansion mode. They have a higher concentration of fee-earners than domestic firms in London as they rely on support services in their home markets. 'When they move, US firms tend to acquire equal if not more [space] than they currently have, whereas UK firms tend to acquire significantly less,' says Pearce. He is advising Paul Hastings (which in March announced a 40,000 sq ft pre-let agreement to locate to its new London office, also at 100 Bishopsgate), Latham & Watkins and Jones Day, among other non-UK law firms.
Whatever the firm's origin, says Frances Warner Lacey, senior director at commercial property company CBRE, careful planning is critical: 'It is more than just buying space, it is about business and workplace transformation.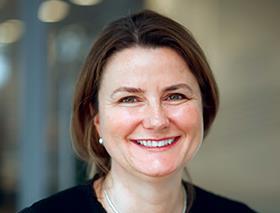 'Increasingly, real estate is being used as a tool not only to help to retain the best talent, but also to attract the best talent,' she observes, pointing to CMS as example. It took the firm five years to move to its new HQ in Cannon Place in 2015, switching to an open-plan environment. The office has 30% less space than its previous location, but capacity for 15% more people, according to real estate agents Knight Frank.
'The legal sector is very traditional in its view on the use of space, and so typically the top 20 and international law firms are still cellular [private or closed offices with one or two fee-earners in each],' says Warner Lacey, who specialises in advising law firms as tenants. 'That type of layout is not very flexible to enable a more agile and dynamic way of working.'
It is also more expensive. Between 2013 and 2017 office rents increased significantly in central London – 19% in the City, 17% in 'Midtown' (the rebranded area between the City and West End) and as much as 37% in the area south of the river around the Southbank centre, according to CBRE's latest survey among London's 100-largest law firms.
'A more open-plan way of working is more efficient than cellular in space per fee-earner,' Warner Lacey says. Open-plan offices require 42% less space and 39% lower rents per fee-earner.
Although most firms (67%) remain predominantly cellular, some are trialling alternative ways of working, including open-plan and activity-based working – where employees move around the office to undertake different tasks. The CBRE survey found national firms have adopted open-plan offices more widely than international firms.
Lawyers may be reluctant to desk-share, but the idea should not be discounted, given that 61% of firms surveyed had adopted an 'agile working policy' by the start of 2018 (allowing employees to work remotely). 'You give them the technology to do that, and that naturally means people will be at their desk less often,' Warner Lacey says. 'You can leverage that by introducing a degree of desk-sharing.'
'TRIGGER FOR CHANGE'
Minster Law is squeezing the most out of space by embracing hot-desking for its 590 Yorkshire employees. Without reducing headcount, the personal injury firm consolidated its north of England business operations into one hub by vacating a 37,000 sq ft York site and relocating staff to a 33,000 sq ft Wakefield office, which was refurbished.
Programme director Mazella Heaton says the move out of York, completed at the end of June, is expected to lead to annual savings of £1.3m-£1.5m. Rent and rates were in the region of £1.2m yearly for each of the offices in York and Wakefield.
Under the new office design, there are six desks for every 10 employees, with universal docking stations and dual screens; all members of staff will have laptops, as well as lockers for personal belongings; and they can work out of the office for up to two days a week.
'Getting a new lease on a new office space can be a real trigger for change,' Heaton says. 'As we increasingly become more technology-driven, and we need our legal teams to work more collaboratively with other teams in the business, we want our offices to be able to support that.' Minster Law has adopted an 'activity-based' layout which encourages employees to switch between different work settings, as needed.
'Whereas before we would have our lawyers in one area and our IT teams in another, now we are much more flexible. Where we are working on a technology project we'll have our IT people working directly with the lawyers,' Heaton says. The firm handles all personal injury claims online, and has just launched a digital pilot in anticipation of the whiplash reforms next year.
Wakefield trumped York because rent-per-square foot was much cheaper at the Calder Park site on the outskirts of Wakefield than in York city centre. Better access to HR was also a factor. 'You really need to look at your talent pool, what kind of people you want and where you are going to find [them], especially if you have growth ambitions, because that can be a real limiting factor' she says. The firm found it difficult to recruit lawyers for its York office with roles open for 'months and months'. By contrast, Wakefield also provides a wider catchment area for technology expertise.
Another advantage of the Wakefield site, which is in a business park (at J39 of the M1), is that the council is keen to regenerate (and the landlord to expand) so the firm was in 'quite a good negotiating position'. For example, it secured a rent-free period to fund refurbishment costs.
For firms considering a more flexible office configuration, Warner Lacey recommends 'a change management process to bring everybody along the journey with you'. Firms should not just consider how many employees they need to accommodate, but also bring in external specialists to 'interrogate what the workplace of the future looks like for that firm, and then create an occupational brief that responds to that. Then you go out looking for space.'
The cellular layout also means law firms tend to take on longer leases than other businesses because they spend more on fit-outs – for example for lighting, heating and air conditioning. 'The higher build-out costs associated with legal space often mean law firms prefer to amortise the fit-out costs over a minimum of 10 years,' Pearce says. The average lease term for law firms is 10 years, without a break option, or 15 years for larger HQ leases.
'Ten to 15 years is a long time in a rapidly changing world,' Pearce adds. He advises firms to consider the 'future liquidity' of their leased office space, which boils down to their universal appeal and the ability to offload all or part of it as and when necessary. This is measured on criteria such as location, the characteristics of the building (in a larger building other occupiers may want to acquire your space or you theirs) and the fit-out.
Internal layout makes a big difference. The cubical-style arrangement has limited appeal to other businesses because it fits fewer employees and is expensive. The 'vast majority' of premises in London are leased ready for an open-plan configuration because this is what most people choose, according to Pearce.
Adjusting lease terms can increase your office's liquidity on the market. When moving, estate agents advise holding a proportion of office space on a different lease term than space that is critical to the running of the business.
C&W recently acted as leasing agent for a large law firm in connection with a long-term commercial lease. As part of the deal, the firm also required the landlord to install a 'serviced office' of at least 40,000 sq ft and at 'a minimum standard of quality' within the building to accommodate increased space requirements as and when they arise – for example for big projects, auditors or clients. 'There is no commitment, it is completely flexible what they do with it –they wanted that flexibility,' Flower says.
Warner Lacey suggests having a 'core take of traditional leased space' and then consider some flexible office arrangements such as co-working: 'We are not seeing firms taking that much flexible space because there are issues around confidentiality and how you manage that in a shared environment, but we need to look more creatively at how we create a real estate strategy and workplace solution that enables law firms to grow and contract.'
In 2017, central London saw a record 2.5m sq ft of lettings signed for flexible workspaces, representing more than 21% of all commercial leases in the capital, C&W research shows.
Unsurprisingly, break clauses have become much more popular; they allow for early termination of the lease and are generally regarded to be advantageous to tenants, who can use them to renegotiate more favourable terms. Jack Measom, a partner at Knight Frank, says that in order to attract and secure tenants 'landlords have become more accommodating', both in terms of granting shorter leases and break options.
'In the past, if you were acquiring 100,000 sq ft, you would be taking a 20-25-year lease without breaks. Now, because of market uncertainty, it might be a 15-year lease with a break at 10,' Measom says.
Flower points to a law firm client which recently secured break options in the fifth and 10th year of a long-term lease in anticipation of parts of the business being automated and requiring less space.
Break options are also dependent on refurbishing costs. 'Firms that expend less on fitting out their space favour 10-year leases, with an option to break at the end of the fifth year,' Pearce adds. Yorkshire-based Minster Law did that for its 33,000 sq ft office in Wakefield (see box, right). 'Most of the buildings of this size were a standard 10-year lease with a five-year break clause,' says Mazella Heaton, programme director at the firm.
There are other ways of maximising flexibility. 'If you are a big firm and you are taking a pre-let of a building that hasn't yet been built, you can build in options to "right size" the amount of space that you are taking at the time of practical completion,' Flower says. You can also have options to reduce or increase the amount of space at the fifth and 10th year of the lease.
Another way is through alienation provisions – or the ability to assign, sublet or share possession during the lifetime of the lease. 'Typically, landlords can restrict your ability to offload space,' Warner Lacey says. Yet it can be done. Last year, Ashurst reportedly agreed to sublet 115,000 sq ft of its new headquarters in London to a financial technology services company; the City firm signed a 20-year lease for a 283,000 sq ft space in a new development in Spitalfields, and is due to move in next year.
Firms should also be mindful of rent reviews, which must be clearly set out in the lease. Heaton says: 'Landlords are great at hiding rent reviews, which basically means they can change the rent within certain parameters even during the course of your lease. You want to make sure reviews are not too frequent and that they are capped at a level you are comfortable with. Depending on the type of lease, you really need to understand your obligations. So here [in Wakefield], for example, we are fully responsible for all repair, maintenance and restoring the building back to its original state.' Heaton also recommends negotiating a rent-free period, which can be up to 12 months. 'Landlords are generally open to it, especially on longer leases. That can be great if you are doing a refurbishment because you can use that capital to do the work you want.'
Firms should also seek to 'mitigate' any dilapidations liability at the end of term for not returning the space in the same condition. Reinstatement could be a 'double whammy' for law firms given the significant fit-out costs incurred, Pearce says.
Service charges, another area of potential dispute between landlords and leaseholders, are levied by landlords to recover costs incurred in providing services to the building, such as general maintenance and repairs. 'If you are taking a building that is old, you need to do your due diligence up front so that you can negotiate a carve-out of service charges going forward,' says Warner Lacey. 'It is not right that, as a new occupier of the building, you contribute to that cost [when] you haven't contributed to its failure.'
Although the landlord's solicitor will draft the lease, if you do not set out the terms clearly, then the agreement will be in the landlord's favour, Warner Lacey warns. 'Acquiring a lease is far more involved and detailed than just looking at the financial element' – be it the yearly rent or 'enhanced financial inducements' such as rent-free period. It is important, for example, to secure a lease agreement that is within the protection of the Landlord and Tenant Act 1954 (under the act, a business tenancy which is protected will continue even after the end of the contractual term until it is terminated in one of the ways specified by the act). 'That means that you have an automatic right to renew the lease, which is a big benefit in terms of negotiating power at that point in time,' Warner Lacey says.
Creating a small team to decide on key aspects of the move is highly recommended. 'Particularly with lawyers, the decision-making process tends to be too long, which can often mean that there is not enough time given to the project in its entirety,' Measom says. 'We often advise occupiers in the legal sector to form a consolidated committee of two or three partners that is responsible for the key decision-making.' This allows the firm to be 'agile and reactive to market conditions' by avoiding the need for approval by the entire partnership every step of the way.
Marialuisa Taddia is a freelance journalist