Britain has a raucous press by international standards, a tradition that includes the business and legal sector press. Add in web-only publications, blogs and social media, and you have a complex landscape for lawyers and law firms to negotiate.
But even with such a variety of outlets, it can seem as though the press seek out the same few lawyers for comment time and again. Firms that are failing to get attention may decide to spend time on their public relations (PR), hiring in-house expertise or paying an agency. Or lawyers may simply have a go themselves.
Why do you want coverage?
It is annoying to see a competitor get attention. But it is still worth considering why coverage for a practice or individual would be a good thing. 'It is a crowded market out there,' notes Melissa Davis, founder of legal sector PR agency MD Communications. 'Good PR can play an important part in building credibility and making your law firm stand out.'
Davis says it is important to reflect on a series of questions that will help set a strategy: 'Are you trying to expand into a new practice area? Build the profile of new partners or a team of associates ready for a succession? Secure the public profile that an organic move into a new business sector deserves? Or maybe you have a case that needs careful media handling, or a current case which needs some bookbuilding support?'
Adele Baxby Meehan, account director at Kysen PR, also urges clear thinking from the start: 'It's hugely important to implement a simple and coherent strategy at the start of a PR programme. Understanding what, as a firm, you want to say, and who you want to say it to, is vital. From here, a PR programme that works hard for the firm should flow naturally.'
Getting started
Those decisions should usually lead a firm (with or without external advice) to settle on a limited number of people or practices it will promote. As Davis advises: 'A focus on one or more departments or sectors allows you to focus on the key stars – not necessarily the partners – who will have the stories to tell, the work highlights to mine and who can help identify the themes that will fuel PR, the data points that can be used and even the thought leadership that can be scoped and developed.'
That focus will allow a lawyer or firm to compete with better-known brands to get coverage. Antonia Welch, a freelance PR consultant who started her career at a magic circle firm, says: 'Given their depth of knowledge, law firm partners are ideally placed to provide business journalists with insight and comment. You don't need to be a partner at A&O or Baker McKenzie to provide expert commentary.' Partners at small and medium-sized firms 'are equally knowledgeable and regular media quotes will enable individual lawyers to punch above their weight, impress existing clients and reach out to a wider audience'.
Key to punching above your weight, Welch adds, is to have a clear view on topics: 'A piece of comment is far more likely to be picked up if it stands out from the crowd, so try and say something a little different. While impartiality will sometimes be necessary, in other instances it may be OK to give an opinion.' This, she says, is where lawyers in smaller practices may have an advantage over their magic circle counterparts 'as arguably they will be under less pressure to toe the party line'.
Matt Baldwin of Coast Communications identifies three types of PR. The first is everyday activity. He says: 'This will include new partners, promotions, new client wins and CSR activities. While important, it should not take up too much of your time as it is unlikely to influence buying behaviour.'
The second is activity that demonstrates expertise. 'This is the meat to any PR activity,' he says. 'It allows individuals and teams to talk about what is important to clients and demonstrate the insights and expertise they can bring. This will include commenting on news stories and writing articles for the press.'
Finally, there is what Baldwin calls 'stake in the ground' activity, often called thought leadership: 'This might be research-led and will involve all aspects of a firm's marketing – from creating some kind of report or paper, supported by an event and driving PR activity. It should enable a firm to say "we own this space".'
Dealing with journalists
Journalists and editors work to tight deadlines and it would be wrong to advise nervous lawyers, 'don't worry, they don't bite'.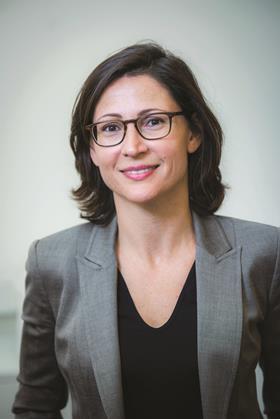 'When dealing with journalists, honesty and communication are vital,' Baxby Meehan advises. 'The journalist will appreciate this. Even if you can't comment, for example, point them in the direction of someone who could help.'
'Respond quickly,' Welch says. 'If a news story breaks with a legal angle or judgment is delivered on an important case, issue comment quickly to appropriate journalists, ideally within the hour. If judgment is expected, it may be possible to prepare comment in advance.' It is vital to use accessible language, she adds.
Lawyers, trained in drafting and with an instinct to control words in their name, often want to check quotes or copy, or insist on changes post-publication. They should think carefully before trying that, PR professionals advise. Getting a reputation for being difficult will not help.
'Unless a quote is legally inaccurate, think very carefully about asking for a piece to be amended, even if you are unhappy with the content,' Welch counsels. 'Remember, the only person who is likely to scrutinise an article is the contributing source.'
'Law firms are of course entitled to correct errors in reporting,' says Daniela Conte, associate director at communications agency Farrer Kane. 'But threatening to sue a publication for defamation should be the "nuclear" option. It engenders enormous animosity from journalists.'
Crisis management
Not all coverage is sought. Conte notes: 'We've all seen negative press coverage of firms, including ill-advised emails going viral, allegations of financial mishandling and professional negligence law suits.'
But not all negative publicity requires a response, she adds: 'A professional judgement needs to be made about whether coverage is simply fair comment and, if not, how best to address it.' Is the story really a 'crisis' that goes to the heart of what a law firm does, attacking its professionalism and ethics? 'Other issues may make for unpleasant reading or affect an individual, but should be kept in perspective,' Conte says.
If coverage meets this criterion, she adds: 'Respond decisively, honestly and constructively. Firms who do this will better placed to weather a crisis. There are times when only a heartfelt apology, by senior management, will do. The apology needs to be accompanied by details of the practical steps that are being taken to address a situation.'
Social media
Legal sector communications must now take account of social media in any PR strategy. As Emma Maule, head of digital at consultancy Byfield, points out: '93% of buying decisions are influenced by social media so firms should be listening to their community's social chatter and feeding into it to ensure their audience is engaged, as well as to spot and defuse any potential crises before they erupt.'
The news agenda, Maule says, has 'moved from "broadcast" to a more "community" feel', where as well as commenting on the news, firms are seeking to make connections with influencers and gain brand advocates who will act as cheerleaders.
'Traditional PR around media relations, reputation management and crisis comms is still vital,' she adds, 'but the digital side has exploded over the last five to 10 years and will continue to grow in importance. Firms adopting an integrated approach to these two disciplines can expect to see the best results.'
Maule has the following advice on developing a social media strategy:
Develop a data-driven content strategy – one based around what resonates with your audience.
Repurpose and repackage content as much as possible.
Consider branching out onto additional social platforms if you have the resources, as you may find an untapped audience there.
No one cares about your brand – they care about what it can do for them. Therefore, make sure that messaging is carefully targeted around the consumer.
Ensure that every aspect of your digital and PR efforts (social media, sales, advertising, direct marketing, paid and organic search, email marketing) is integrated into one overarching strategy. Each aspect should have an assigned individual responsible for directing the activity around it and reporting on it.
Internal comms
Some of the damage of negative coverage may be done within an organisation. As Conte puts it: 'Negative press coverage can be unsettling for lawyers and other staff, and a firm's internal communications should reflect this. It may be necessary to communicate to people in the firm about negative press coverage.'
Davis points out that building a good media profile is also a good defensive move: 'Putting in the effort to proactively build a PR profile around a strong theme or business focus will also build you the goodwill, the positive reputation and the media connections that can stand you in good stead if you ever end up on a sticky wicket. Issues management and managing a crisis are much easier if you have already got some PR "runs on the board".'
Top tips
Know why you want coverage – a desire to 'stand out' is not enough.
Pick a few areas or people you are keen to promote.
Use straightforward, easy to understand language.
Have a view – a 'thought leader' cannot say 'on the one hand…'
Be responsive – recognise the media's urgent deadlines.
Be helpful – even if you cannot comment. This will build good relationships.
Do not demand to see quotes or articles, or complain post-publication unless an error is very serious.
Read, follow or watch the publications and outlets you are targeting.
Be honest, especially in dealing with 'negative' stories.