In an increasingly automated world, Alastair Hazell of Hampden & Co describes how private banking can offer the benefits of a more personal service to both legal professionals and their clients.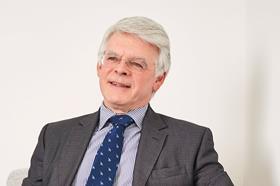 The Law Society Gazette recently featured an article about High Street banking's support to the legal sector. Private Banks offer an alternative approach, which can provide some key advantages to legal professionals who are considering banking arrangements for themselves or for their clients.
It's personal
That article described bank managers with the personal touch of Captain Mainwaring as a dying breed. While most Private Bankers probably wouldn't cite the much-loved sitcom character as a role model, away from the ATM-filled lobbies of most High Street banks, traditional banking built around personal service is very much alive and kicking. Private banking can offer access to experienced professional bankers who are far more likely to have the authority and autonomy to make decisions without deferring to standardised internal credit models or generic lending criteria.
Banking on a different understanding
To give an example of when Private Banking can be beneficial, many High Street banks employ a commoditised approach which brackets partners at law firms as 'self-employed' for the purposes of credit assessment, and deal with them accordingly. Barristers can also be treated in this way, and then be penalised in credit assessments for the fact that they may have to wait three to six months between completing work and receiving payment. In contrast, a Private Banker who deals regularly with the legal sector is more likely both to understand a legal professional's unique needs and to have the flexibility and discretion to make a lending decision based on a more rounded view. Clearly the High St banks' more systematised approach enables them to make automated decisions, often available to their clients 24/7.
For someone whose status is as an employee at a law firm, a Private Banker may be more likely to have an interest in understanding the size and stature of the business and an individual's prospects within it. Once again, this can help the banker be more accommodating.
Making a judgement
The best way to find a banking approach which works for you is to shop around. Before speaking to a bank, it's worth thinking clearly about the factors which are most important to you or your client.
Service requirements: Would the kind of personal service you can expect from a Private Bank be useful, or do you need the 24/7 accessibility of a High Street bank? If the personal approach is key, ask whether you will have a single, named contact, and if so whether you will be given their personal mobile number and email address. You may also want to ask about how many clients each banker deals with – for small Private Banks this can be a surprisingly low number, whereas for High Street banks it can be in the hundreds. Finally, bear in mind that some banks, both Private and High Street, can suffer from a higher turnover of staff, making it harder to build up a solid, long-term relationship with your banker, so ask your prospective banker how long they have been doing their role.
Collaboration: Do you need a banker who can work in partnership with other professionals, such as lawyers; accountants and wealth managers? Private Bankers are more likely to see themselves as part of a client's team alongside other professionals. Ask, for example, whether a bank representative would be happy to attend shared meetings.
Sales culture: If you are irritated by your current bank's attempts to discuss new products and services with you, ask your prospective banker what incentives, if any they receive from the bank, and for what?
Business and personal banking: Would it be helpful to have both business and personal banking with the same provider, or would it be more desirable to keep them separate? If you would like to deal with the same banker for both, ask if this is possible.
Sector expertise: Many High Street banks have specialised teams to deal with particular sectors, which may be of interest to you or your clients. However, few have specialist knowledge in relation to the legal sector, which bigger banks can tend to see as a niche area. Private Banks frequently have existing relationships with legal firms and professionals, and hence may have better understanding of your particular needs. Again, just ask.
Finally, if the service you or your client is getting from the bank fails to match the standards you offer to clients yourself, it may be time to explore your options, either by challenging your current bank to improve or by speaking to others to see what they can offer you.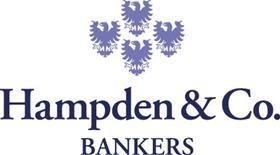 36 Dover Street, W1S 4NH
020 3841 9922