On the fourth anniversary of Lord Justice Jackson's seismic reforms coming into force, civil litigants on both sides of the claimant/defendant divide are still grappling with the magnitude and meaning of his far-reaching changes. For his part, Jackson wants yet more costs reforms, which some fear could further undermine access to justice and compound the discontent of many practitioners.
Last November, it was announced that Jackson would lead a new review of fixed recoverable costs. Commissioned by the lord chief justice and master of the rolls (and to be completed by 31 July), the review will take forward the government's commitment to a new costs regime, outlined last September.
It comes amid several reviews and consultations in the civil justice system to limit costs and liabilities covering anything from whiplash to clinical negligence.
While interested parties had until the end of January to make submissions, Jackson has been touring the country to test his idea of extending fixed recoverable costs to all types of civil case worth up to £250,000. Currently, fixed costs apply only to 'fast-track' personal injury claims valued at up to £25,000.
Setting out his vision for a blanket extension last year, Jackson said: 'One advantage of this approach is that parties would no longer have to prepare, agree and/or argue about budgets in claims up to £250,000. This will save both time and costs.'
David Marshall, Anthony Gold managing partner and chair of the Law Society's Civil Justice Committee, captures the profession's mood: 'Civil practitioners have faced a rolling programme of changes in all areas, and changes begin before we have necessarily evaluated the previous ones. This is a perfectly valid critique of the current review of fixed costs.
'We haven't really evaluated the fixed costs in the fast-track, for example in personal injury cases. And we haven't had any higher court decisions yet on what the new proportionality rule means.'
Marshall, a past president of the Association of Personal Injury Lawyers (APIL), is one of 14 assessors helping Jackson with his review. 'We sometimes rush on and do things too quickly,' he argues.
Performance check
Changes to civil litigation costs and funding – the result of Jackson's first review in 2009/10 – were introduced on 1 April 2013 through the Legal Aid, Sentencing and Punishment of Offenders Act 2012 (LASPO) and new Civil Procedure Rules (CPR). The principal aim was to bring down litigation costs – in a move that was particularly welcomed by insurers – by changing the way legal costs could be recovered between parties.
For example, the reforms abolished the recoverability of the conditional fee agreement success fee and after-the-event premiums, which Jackson described as 'a massive driver of high costs and inefficiency'.
'It was fantastic that Jackson got rid of it, because we all, as members of the public, have been paying for a long time for [that]. Those are very good policy decisions,' says Simon Tolson, senior partner at Fenwick Elliott.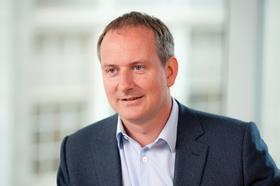 Defendant representatives are also pleased with other aspects of the reforms, including the introduction of fixed costs for fast-track personal injury cases. 'The goal was to achieve more proportionate costs and, in that light, [the reforms] have been incredibly successful,' says Nigel Teasdale, president of the Forum of Insurance Lawyers (FOIL) and head of the motor, fraud and costs team at DWF.
Teasdale says there has been 'a significant reduction in costs under the portal'. In response to Jackson's recommendations, the Ministry of Justice portal scheme was extended on 31 July 2013 (through amendments to part 45 of the CPR) to cover personal injury claims from road traffic accidents up to £25,000, as well as employers' and public liability claims.
'The portal is electronic, it's swift, it's got fixed costs which are proportionate,' he adds. 'Generally, most claimants and defendants would say that the portal has been a benefit in terms of modernising the system.' Jackson contended that the portal 'has led to the resolution of hundreds of thousands of personal injury cases per year at proportionate costs'.
For defendant lawyer Alistair Kinley, BLM's director of policy and government affairs, the reforms represent a 'positive development for defendants'. 'Fixed costs in personal injury have made that type of case more predictable and probably easier to plan and manage,' he says. 'Costs budgeting is in my view a worthwhile exercise. It may need some tweaks and changes in particular areas, but it is sensible and pragmatic to know what is required before you start the [litigation] process.'
Kinley has put his finger on a central problem of the 2013 reforms – as Jackson once wryly remarked, 'not everyone enjoys' costs budgeting.
The problem is that most of the profession hates costs budgeting. It should have been trialled more extensively before it was introduced
— Sue Nash, Elite Law Solicitors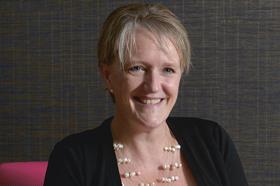 'The problem is that most members of the legal profession hate it,' confirms Sue Nash, a former chairman of the Association of Costs Lawyers, and a costs lawyer and senior consultant at Elite Law Solicitors. 'It should have been trialled more extensively before it was introduced [for example, in clinical negligence, as Jackson had recommended]. It was trialled predominantly in the Technology and Construction Court. It was very easy to make it work in the TCC because they have docketed judges.' (TCC judges oversee the dispute from start to finish.)
'Costs budgeting works best where you have docketed judges, which of course in most courts you don't,' Nash adds. In routine personal injury and even large clinical negligence cases 'you cannot always guarantee that you are going to have the same judge'.
The goal was to achieve more proportionate costs and in that light [the reforms] have been incredibly successful
— Nigel Teasdale, FOIL
Costs budgets set out the anticipated legal costs for every stage of the litigation process (and the assumptions on which the figures are based) and must be provided to the court at an early stage in the proceedings before the initial costs management conference (CMC).
Nash argues that budgeting works 'brilliantly' in complex, high-value disputes, which make it 'more worthwhile front-loading legal costs'.
When budgeting, or costs management, was first implemented in April 2013 it only applied to claims under £2m, but the threshold was raised to £10m in March 2015.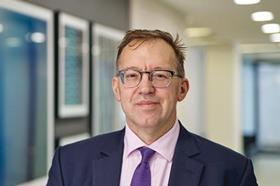 Tolson, a construction and engineering litigator, has been doing budgeting for large commercial clients for over a decade. He says: 'Corporately, in-house counsel are pretty demanding. They want to know in terms of ''bang for their buck'' what the dispute might cost, what percentage of [it] might be eaten up by costs, and what costs are recoverable.' Yet, he notes, even in the TCC 'some judges are not as experienced in the cost of time involved in prosecuting or defending a large case'.
Budgeting hasn't restricted costs in the way it was supposed to, not least because of lack of conformity by courts and judges in applying it. That's why we are back to fixed costs as the sticking plaster to sort everything out
— Richard Allen, Burcher Jennings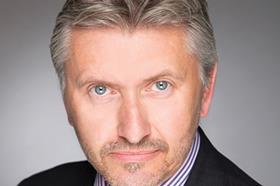 Some argue that costs management has been counterproductive. Richard Allen, senior consultant at legal costs and pricing specialists Burcher Jennings, explains: 'The introduction of costs budgeting was very much directed at managing the costs of litigation, but unfortunately the net effect is that it has driven [up] costs significantly because the amount of work that parties need to do to comply with the process is enormous, and so this has added extra costs to clients.'
Furthermore, by making costs management mandatory, instead of voluntary as originally proposed by Jackson, legislators imposed an 'over-complicated' system on 'under-resourced' courts. 'Being cynical, that's probably why fixed costs are now being introduced by Lord Justice Jackson through his review that would do away with budgeting and also with detailed assessments,' Allen adds.
For Simmons & Simmons partner Ed Crosse, president of the London Solicitors' Litigation Association, budgeting is putting 'the cart before the horse'. He says: 'It's a difficult exercise because, as it is currently formulated, costs budgeting is so prescriptive as to how you should allocate costs, and that doesn't always reflect the reality of how a case might proceed. Requiring a party to cap its costs by an estimate when the scope of the exercise is not yet determined is not an effective tool for managing costs. It is a very blunt tool.'
Crosse's biggest concern is about disclosure: 'Is it realistic to require a party to give a costs estimate at the pre-CMC stage in relation to disclosure? I'd say firmly not. It is too early.' Crosse is part of a working group, chaired by Lady Justice Gloster, that is looking at how disclosure is undertaken post-Jackson, and how to reduce disclosure costs, following concerns voiced by the GC100, which represents general counsel at FTSE 100 companies.
Marshall says: 'The budgeting approach has created many delays in the system, because so many cases are now going to a case/costs management hearing.' In a CMC, the judge has to set a proportionate budget and give appropriate directions; it is a minimum of 30 minutes reading for the judge, and an hour for the hearing, but it takes longer if there are several parties or complex issues.
A key aim of the 2013 reforms was that costs should be proportionate to the dispute. But as Brett Dixon, vice-president of APIL, points out: 'We haven't yet had any Court of Appeal judgment on the meaning of proportionality.' Nor has there been a practice direction on proportionality, because Jackson said that clarification would come from the courts. Says Dixon: 'It would have helped to get things settled down much more quickly.'
Access to justice
It is not just cost budgeting that has been controversial. Additional liabilities are no longer recoverable from the losing party, and so claimants have to pay for them out of any damages recovered. Allen says: 'Although in some cases this has reduced the amount of costs that are recoverable, it has also greatly affected access to justice for clients.'
Following a peak in 2012/13, the total number of new injury cases registered to the government's Compensation Recovery Unit fell by 6.8% in the three years to 2015/16 (tinyurl.com/kxxouqb).
Dixon says: 'You may say that this is because we are getting better at not injuring people – I wish that was the case, but the reality is that it makes it more difficult for somebody to bring a claim. And it also makes it difficult for them to get full redress when they are having to fund part of the claim themselves.'
Some judges forget that they were at the bar once, earning a pretty penny from being lawyers. Lawyers still need to be motivated to earn money to make the whole process work well for them too
— Simon Tolson, Fenwick Elliott
Qualified one-way costs shifting (QOCS) and a 10% increase in general damages have been introduced to offset these shortcomings, following Jackson's recommendation. QOCS protects unsuccessful personal injury claimants against a winning defendant's costs, bar a few exceptions such as fundamental dishonesty. But, Dixon says: 'There is still a lack of clarity about what fundamental dishonesty actually means.'
The recent rise in court fees compounds the issue of access to justice. The maximum court fee payable by a claimant rose to £10,000 in March 2015, an increase of nearly 600% for claims of £200,000, the Law Society pointed out. 'I have seen instances of clients' swallowing hard when they hear the court fee is £10,000,' Tolson says.
After the fees increased, new claims in the TCC dropped significantly. In the judicial year to 30 April 2016, the number of claims issued in the TCC was down 25.6% on the previous year. The fees have tended not to have had an impact on 'very big cases', Tolson explains.
A sticking plaster
Litigators for both claimants and defendants also have concerns about Jackson's idea of extending fixed costs to all civil cases up to £250,000. As Marshall puts it: 'One should be looking both at whether budgeting is appropriate for all those cases and whether fixed costs is the answer. I don't know, and that is the point of the review.'
For Allen, budgeting 'hasn't restricted costs in the way it was supposed to', not least because of 'lack of conformity' by courts and judges in applying it. 'That's why we are back to fixed costs as the sticking plaster to sort everything out.'
Practitioners take issue with Jackson's 'one-size-fits-all' approach. In clinical negligence, for example, even claims that are considered of a low monetary value still require a significant amount of work.
'Everyone concentrates on quantum, but you can't say that every case that ends with a settlement of, say, £15,000 involves the same amount of work, carries the same amount of responsibility, or is of the same importance to the person taking the case,' Nash says. She routinely works on historic child abuse cases, where damages are typically below £25,000 but which take 'a huge amount of time' to prove.
'In terms of fixing costs, generally, our view is that personal injury and clinical negligence are too complex,' Dixon says. He concedes that fixed costs for fast-track personal injury cases are 'beginning to work', but adds: 'once you get beyond that, into the multi-track, the far better option is to use costs budgeting because there is an element of bespoke [work] in costs budgeting and there's a review by the judiciary at the costs and case management hearing'. Dixon stresses that any further reform, including 'fixing costs to even below £25,000' for clinical negligence cases, 'needs to be evidence-based'.
Jackson's proposals to extend fixed costs are not popular among SMEs either. '£250,000 is a huge claim for most small businesses,' Crosse points out. 'And if they are being told that they can only pursue that claim on the basis that they can recover a fixed amount of their costs, which may well be below what the actual costs are, will commercial parties take that risk? I'm worried they won't.'
Fenwick Elliott predominantly handles commercial cases worth more than £250,000, but Tolson, a member of the Technology and Construction Solicitors' Association (TeCSA), says: 'TeCSA are looking at this issue quite seriously.' The worry is that £250,000 may be the initial cap but that it may rise to £1m and eventually 'fixed costs recoverable in every type of case'.
He observes: 'Some judges forget that they were at the bar once, earning a pretty penny from being lawyers. Lawyers still need to be motivated to earn money to make the whole process work well for them too.'
Extending fixed recoverable costs will also drive more parties to arbitrate. 'There is a disconnect between very senior judges who tend to deal with cases where £250,000 is regarded as a small amount, and the rest of the world,' Nash says. 'Cases below £250,000 affect the majority of people who have to use the court system at the moment.' These include minor commercial, neighbour and domestic disputes.
Defendant representatives are not enthused either. FOIL's Teasdale says that any reform should be 'incremental rather than a "big bang" going up to £250,000'. He argues that 'step one' should be to fix costs for non-personal injury fast-track claims such as damage-only road traffic accidents and credit hire. 'Step two would be the general principle [that] we think that fixed recoverable costs are a positive, but they aren't without problems, particularly the higher up [in value] you go.'
Teasdale recommends not 'ripping up' the current system, which is 'on the point of working' – although he would like to see costs incurred pre-action 'as part of that whole budgeting cycle'. He suggests a more gradual approach where the fixed recoverable costs limit is increased only slightly at first – for example, to somewhere between the current £25,000 and the proposed £250,000: 'You still carry on with the budgeting, and so still have the two systems together.'
Contingency legal aid fund
The Law Society, Bar Council and Chartered Institute of Legal Executives have set up a joint working group to examine the viability of a Contingency Legal Aid Fund (CLAF). It sought views from practitioners in an online survey which closed in early January, with a report due to be issued later this year. The group's initial findings are that 'substantial' seed funding would be needed while administrative costs could be 'prohibitive' unless the fund is run by an established organisation or litigation funder.
David Marshall (pictured), part of the working group, says: 'People need to be clear that nobody is talking about an all-singing, all-dancing replacement for legal aid.' And 'we have made clear there doesn't seem to be any feasibility or possibility at all of any government money being put into it.' Any CLAF will be 'self-funded', and 'small-scale'.
That may defeat the point. 'If you are going to have a legal aid fund that funds itself, then it has to only really focus on winning cases, rather than trickier or riskier cases, so we have a concern about whether it is a full answer to the problem,' Brett Dixon says. 'I am old enough to remember that there used to be legal aid for personal injury and that really did fill the gap properly, but that is in the past.'
'From a point of principle, fixed recoverable costs are going to be most effective where you have fairly homogeneous types of case,' Kinley says. 'We can say with certainty that the higher up the value band you go, the less likely it is that these cases are homogeneous.' One option, he says, could be to have different thresholds for different types of case.
Jackson is not keen on this approach, but is otherwise keeping his options open. 'His brief is to look at fixing costs across the board,' APIL's Dixon notes. 'He's open-minded. He's taking soundings from people as to whether another limit such as £100,000 might be more appropriate instead of £250,000.'
Deborah Newberry, head of public affairs at insurance specialist Kennedys, looks favourably on the 2013 Jackson reforms but advocates a 'holistic' rather than 'piecemeal' approach to this new wave of change, to avoid the risk of 'bad litigation behaviours' in areas that are left untouched in the process.
'The government,' she says, 'has a very clear policy aim when it comes to motor insurance premiums and wanting to bring them down. While that is understandable, it is vital to look at the system as a whole to ensure intended reforms are both fit for purpose and capture all claim types.' For example, since the 2013 reforms, Newberry says the market has seen 'a noticeable increase' in lower-value disease claims that fall outside the portal, and attract hourly rates.
She also emphasises the need to look 'at the ongoing culture of disingenuous claims activity and make sure that that is balanced against the ongoing need for access to justice for genuine claimants'.
Jackson 'mark II' comes amid a plethora of reviews and consultations, not all seemingly coordinated.
In February, the MoJ announced a series of reforms to be implemented on 1 October 2018, including raising the small claims limits to £5,000 for RTA-related personal injury; introducing a new threshold of £2,000 for all other personal injury claims; and capping whiplash compensation payments.
In January, the Department of Health launched a consultation on introducing a mandatory system of fixed recoverable costs for lower-value clinical negligence claims.
Further, Lord Justice Briggs in his final report of his review of the civil courts structure, has recommended the creation of an online court for claims worth up to £25,000 by 2020.
'One question we put forward is this,' Newberry says. 'Would the government think it sensible to actually wait and tie them all up together so that you end with a coordinated and streamlined policy development?'
Nash says: 'My big beef is that there are all these consultations going on side by side, and there is no joined-up thinking.'
Jackson wants to avoid 'Balkanisation'. He said: 'If we are moving to a fixed-costs regime for the lower reaches of the multi-track, it is essential that we create a coherent structure. What we do not want is a series of separate grids for different types of cases.' For example, clinical negligence cases should be included in 'an all-embracing fixed-costs regime'.
This time next year?
In summary then, the picture is still unclear four years on, but the coming months should help bring it into better focus. 'By spring 2018, we will have clarity from the Court of Appeal on some of the points that are still somewhat unclear such as proportionality, and how costs budgeting interacts with detailed assessment,' Marshall says, pointing to BNM v MGN Ltd, a test case on the post-Jackson test of proportionality. An appeal against the Senior Courts Costs Office's decision last year is due to be heard by the Court of Appeal in October.
Others have pointed to Merrix v Heart of England NHS Foundation Trust in which Mr Justice Carr ruled in February that, unless there is good reason not to, parties will be bound to an approved or agreed budget at detailed assessment. The decision is likely to go to the Court of Appeal, which in May will be hearing an appeal against a similar decision in Harrison v Coventry NHS Trust.
This time next year, Jackson's new review will have also been completed and a new fixed fee regime likely introduced. That would tie in with the review of LASPO the MoJ has promised by April 2018.
'I would really hope that we end with a system that all parties can buy into as a reasonably fair way forward,' Marshall concludes. 'And we can actually have a period of calm where we can get on with using some justice for our clients, rather than looking to keep changing it.'
Marialuisa Taddia is a freelance journalist