Revamping the Conveyancing Quality Scheme will drive continuous improvement in best practice, client service and practice management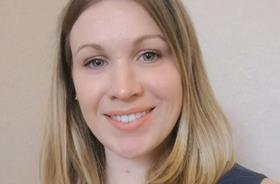 Buying a home is often one of the biggest purchases an individual will make in their lifetime, which is why quality assurance of conveyancing is vital for consumers. Since its inception in 2011, our Conveyancing Quality Scheme (CQS) has aimed to create a trusted community of residential conveyancing solicitors. This has helped year on year to improve the confidence of lenders, deter fraud in the marketplace and continually improve standards across the residential conveyancing sector.
That is not to say we have always got everything right. Mistakes have given us pause for thought and over the past 12 months the Society has reflected on the aims and objectives of CQS.
We have taken on board feedback from both our membership and stakeholders to consider what improvements we could make, ensuring that the scheme remains relevant to the conveyancing market and valuable to our members. In light of this, we will be relaunching CQS to ensure we can continue to champion the role of solicitors and their position at the heart of conveyancing. We intend to use CQS as the vehicle to continue to drive improvements in standards and best practice across the sector, thereby maintaining the confidence of lenders and consumers in solicitors.
As part of the structured review we have undertaken on accreditation, we invited our accredited members and stakeholders to take part in research to shape how CQS could evolve both now and in the future. Our research indicated that 70% of CQS members value their CQS membership, while 74% believed it was 'moderately' or 'very' important at providing a recognised quality standard for consumers and stakeholders. However, only 37% of CQS members were satisfied with the wider benefits CQS achieves for consumers and the wider residential conveyancing market, with 91% of the membership believing CQS should continue to provide a quality mark, demonstrating commitment to improving and maintaining standards.
As a result of the feedback we have received from our members and from our ongoing discussion with lenders, we will shortly be relaunching CQS to introduce improvements which we believe will better support members by driving continuous improvement in best practice, client service and practice management. Through this relaunch, we hope to continue to build a trusted CQS community.
We are fully committed to supporting and promoting our CQS members – and that is why the Society is investing in CQS both now and in the future. As part of that commitment, the cost of the changes will be funded by the Law Society and will not impact on current accreditation fees.
What do the changes mean?
Our review highlighted the need to set clear values for accreditation which must be demonstrated by every practice seeking to gain and maintain CQS accreditation. We have developed three core values which sit at the heart of CQS. These values embody the outcomes that we expect to be demonstrably achieved by each CQS-accredited firm and will form the basis of our CQS assessments.
The three core values are:
1. Members proactively and effectively manage risk and demonstrate behaviours which support and promote the integrity of CQS and the community.
2. Members demonstrate best practice and excellence in client care through robust practice management of residential conveyancing.
3. Members demonstrate thorough knowledge and skill in handling conveyancing transactions.
Supporting members with continuous improvement
We want to continue our work with the CQS community to ensure our accredited members achieve the core values CQS requires. To do this we will be introducing a number of on-site visits and increasing the number of desk-based assessments carried out each year.
On-site visits and desk-based assessments will enable us to ensure that CQS values are being demonstrated in practice and enable us to provide our members with meaningful feedback on their compliance. We will produce corrective action reports for firms to support and embed a culture of continuous improvement and will use this intelligence to continually share best practice with the wider CQS community. This is a similar model to our Lexcel accreditation and will be familiar to members who hold Lexcel.
On-site visits will be carried out by an independent assessment body appointed by the Law Society. We are in the process of appointing an organisation with suitable experience to carry out this function and information will be provided to accredited members once the appointment has been made. We do not expect to start these on-site visits until spring 2019 at the earliest.
The development of our on-site visits and desk-based assessments will reflect the three core values of CQS. We are also working to review the current Scheme Rules, Core Practice Management Standards and application forms to ensure the accreditation and reaccreditation process is as streamlined as possible.
Building the CQS community
To continue building the CQS community, we will start sharing best practice with the CQS-accredited membership and will keep members updated on the work we are doing on CQS. We will also hold regional roadshows to support our members in developing their skills, learning about changes in the residential conveyancing sector, and networking with other CQS members. We will start work on raising the profile of CQS to consumers and other key stakeholders in the residential conveyancing market, to ensure current and prospective clients understand and value the CQS membership. Finally, we will continue our engagement with lenders to ensure we are continually representing our members' views and interests.
Next steps
We have contacted accredited members to inform them of these changes and will continue to provide more information to members as we progress.
We will be publishing an updated Conveyancing Protocol in the new year, along with updated Core Practice Management Standards and Scheme Rules for CQS organisations, to ensure the accreditation continues to support our members both now and in future.
We hope that the CQS community will welcome the opportunity to work more collaboratively with us, to ensure solicitors remain at the heart of conveyancing and are truly valued for the integral role they play.
Rachel Hawkins is head of accreditations at the Law Society