Over 30 local law societies have disappeared in the last 25 years. Those that remain must innovate to stay relevant amid the decline in volunteerism, reports Marialuisa Taddia
There are over 90 local law societies in England and Wales, many of which have a long and venerable history. Some (Bristol, Kent and Birmingham) pre-date the national Law Society, which was founded in 1825. Yet there are fewer today than in the recent past – a quarter of a century ago they numbered 127. To remain relevant, they have shed their image of a 'gentlemen's club' that meets from time to time for an agreeable dinner. To attract members and sponsors, local law societies must offer more than a forum for socialising; they need to be commercially focused and, as Bristol Law Society's president Nicholas Lee puts it, 'deliver a range of services for the community they serve. Those that have embraced that concept appear to have thrived.'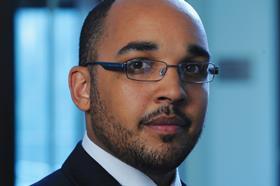 David Greene, Edwin Coe senior partner and deputy vice-president of the Law Society of England and Wales, says local law societies fulfil an important role: 'Geography is an important aspect of practice, and local law societies bring solicitors together within that geographical framework.' For example, they have 'a much closer relationship' with the local judiciary or the Crown Prosecution Service, which operates across England and Wales through 14 regional teams that prosecute cases locally. 'It is important for solicitors to have those local relationships,' Greene stresses.
However, whether in Cornwall, Surrey, Yorkshire or London, the pressures on these societies should not be downplayed. According to Greene, they must attract the right calibre of volunteers, secure funding, and ensure they are 'relevant to practice and to what members want'.
Local law societies are independent of the Law Society and as voluntary bodies rely on the support of volunteers and members. 'Like all voluntary organisations, the rate of activity is considerably dependent upon individual volunteers willing to give up their time, [which] changes from time to time,' says Greene. He references Westminster and Holborn Law Society, of which he is a longstanding member: 'It has a new and young president in Laura Uberoi [appointed in 2018] and it's very successful, with active committees such as the international committee of which I am a member.'
'Our challenges as a society are the same as any small business,' says Fran Eccles-Bech, chief executive of Manchester Law Society (MLS) for the past 25 years. 'We have many competitors in our market.' MLS dates back to 1838 and has around 3,800 members. Eccles-Bech says that because Manchester is such 'a vibrant city', MLS competes with providers of legal education, conferences and other services for lawyers: 'We need to make sure that we are offering the best service at the best cost.'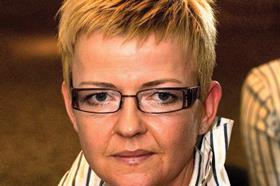 Yet, Eccles-Bech notes: 'Even though firms have stopped trading or big firms have amalgamated, we have still managed to keep membership on a steady increase every year.' MLS combines 'a very good range of benefits' with 'services for everybody', reflecting a diverse membership – from global law firms to sole practitioners across different age groups.
For example, members receive an MLS 'reward card' which gives them 50% and 2-for-1 discounts at restaurants, bars, spas and other venues in Manchester. Through 'MLS Advantage', members can access services including outsourced typing and transcription, cybersecurity consulting and online anti-money laundering training at reduced rates. 'It is a group of specially selected preferred partners which have had due diligence done on them by us,' Eccles-Bech says. The society also runs an extensive legal education programme with 'top-quality speakers at very reasonable prices', and social events. The latter include a 'posh' pub quiz (the last one held in May attracted 120 people) and a bi-monthly networking event called Manchester Professionals' Dinner Club.
This year was the 10th anniversary of the Manchester Legal Awards, with longstanding sponsors including FirstTitle, Capita and McParland Finn. 'Our brand is well known and respected in Manchester, and that helps when you are getting sponsorships,' Eccles-Bech says. 'The majority of our sponsors remain with us year after year because they know they get a good service and a return on their investment.' The awards are organised by MLS in association with the Manchester Evening News, which Eccles-Bech says is 'really good PR'.
Committees are the lifeblood of local law societies and the Manchester society has more than 10. They meet regularly and report back to the society's council at its monthly meeting. 'It's a great forum for networking, and to join in any conversation that we are having with the courts, the national Law Society, the Ministry of Justice or the Solicitors Regulation Authority, or [to contribute to] consultation papers we respond to,' Eccles-Bech says.
Local law societies are also increasingly seeking out alternative categories of member. The number of solicitors working in-house is growing at a faster rate than those in private practice, so MLS is setting up an in-house committee in association with Commerce and Industry Group North West.
Birmingham Law Society (BLS), which celebrated its bicentenary last year, has over 5,000 members including solicitors, barristers and paralegals. Like MLS it has established an in-house lawyer committee. Linden Thomas, president since April, says BLS is seeing an increasing number of in-house lawyers join.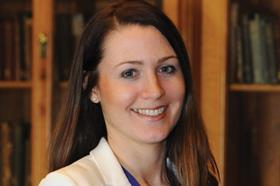 Junior members of the profession are another target group. BLS has introduced individual memberships for students and corporate memberships for local universities, so law students automatically become members. The society also has a dedicated student committee which organises events and other initiatives to bring students and practising lawyers together, explains Thomas, a senior lecturer at Birmingham Law School.
Reflecting a wider trend among the larger societies, Birmingham has subject-specialist committees such as employment or criminal law, but also committees which 'address issues that affect the profession as a whole', Thomas says. These include pro bono, and equality and diversity. The mental health of legal professionals is a growing concern and Thomas has made this a key focus of her presidential year; the society is launching a series of lunchtime mindfulness classes for members, and held a popular event during Mental Health Awareness Week in May.
At 34, Thomas is the society's youngest president and only the sixth woman to lead it. She feels 'fortunate' that her presidential year coincides with the 100th anniversary of women being allowed to join the profession. The society will soon launch an 'inter-firm' mentoring scheme to support and guide women as they progress through their legal careers. It has also teamed up with the University of Birmingham to research why women choose to leave the profession.
National assistance
The Law Society maintains strong working relationships with local law societies through a network of regional representation, its Wales office and Council members. Chancery Lane hosts an annual conference for local law society leaders, and regular meetings with local law societies and their regional groupings. For example, the Joint Five (J5), an informal group consisting of the largest local law societies, meets annually in July for a dinner with the Society's incoming president (the vice-president, deputy vice-president and CEO also attend). The Society's three office-holders and CEO attend the J5's quarterly meetings.
'Much of the Law Society's regional work is in association with local law societies,' the society's deputy vice-president David Greene says. 'The intention is to support each other.' For example, the Society provides local societies with lobbying and promotion of the solicitors' brand on a national basis.
For more information see The Law Society: Regional engagement.
Promoting social mobility is an issue that local law societies are keen to champion. 'It is extremely important that we support those who have the necessary skill and ability to pursue a career in law, regardless of background,' Thomas says. 'As a local law society we have excellent links with the local universities and are therefore well-placed to help talented individuals build links with our profession.'
The Manchester society has teamed up with Manchester and Salford universities, the Black Solicitors' Network, Career Ready and the Social Mobility Foundation for the September launch of a mentoring scheme for disadvantaged young people. The aim is to encourage them to enter the legal profession, not just as solicitors and barristers but also in other capacities such as marketing and PR.
The City of London Law Society (CLLS), meanwhile, is one of the biggest local societies representing 17,000 solicitors and 54 firms in the Square Mile. Chairman Edward Sparrow says individual members are already doing a 'huge amount' in the area of social mobility, but the society is looking at ways to promote 'greater coordination and collaboration, not only between law firms but also with the charitable sector'. Sparrow points to City Solicitors Horizon, a social mobility charity launched in 2015 with the support of CLLS and 18 City firms; the number of supporting firms is expected to double in the next three-year funding round.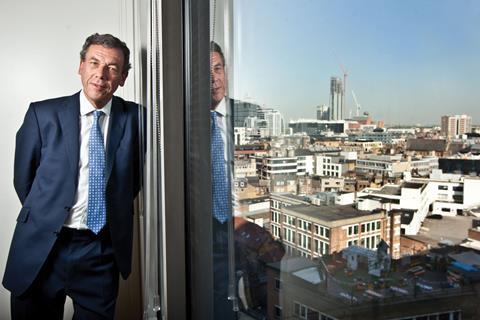 CLLS is also supporting the Collaborative Plan for Pro Bono, established by City firms in 2014 to improve access to justice for low-income individuals. One of its initiatives was to help Grenfell Tower victims to 'recreate' documentary records lost in the fire. 'We are looking at whether we can get more firms to support the collaborative plan,' Sparrow says.
As for careers it is not just about encouraging a wider range of people to become solicitors and progress within their chosen field. Sparrow is also working with the lord chief justice, lord chancellor and the Law Society to 'persuade more solicitors from City law firms to become High Court judges. Historically, High Court judges have almost exclusively been drawn from the bar. It would be good, if only in the interest of judicial diversity, if more solicitors were to apply'.
There is an acute shortage of senior judges – more than 10% of High Court positions are currently unfilled. On 5 June the Ministry of Justice responded by introducing an emergency pay hike of 25% for High Court judges and 15% for Circuit and Upper Tribunal judges. Sparrow (commenting before the announcement) says that 'the job needs to be more attractive'. He argues that there is a 'need to examine a bit more carefully the extent to which the application process values the [different set of] skills that City lawyers bring'.
The CLLS is somewhat different from its counterparts elsewhere in the capital and the country. For example, it is wholly funded by membership fees that include a corporate annual fee of £2,000 plus £27 per lawyer. 'Some of the big firms pay significant fees and pay it willingly,' says Sparrow. Other local law societies, such as MLS, derive their income from a mixture of revenue streams, including memberships, legal training, events and sponsorships.
CLLS members mainly focus on commercial, corporate and finance law and clients are deep-pocketed enough not to need access to legal aid. Despite this, Sparrow argues that cuts in criminal legal aid over the past decade are undermining the rule of law and tarnishing the reputation of the English justice system as a whole: 'The vast majority of our members are not involved in criminal legal aid, yet it wouldn't be right if I didn't raise it as a point that affects all local law societies.'
Local societies have also highlighted the problems caused by the cost of litigation to legal professionals and their clients. 'We have a Rolls-Royce litigation system that is highly admired around the world, but it is very expensive,' Sparrow says.
Responding and adapting to other forms of disruption, such as the rapid advance of technology that will bring 'fundamental changes' to the legal industry, is a further challenge. 'Most law firms will get smaller,' with 'much more of a mix between lawyers and technologists,' observes Sparrow. CLLS has recently added a specialist committee focusing on data law.
The vast majority of our members are not involved in criminal legal aid, yet it wouldn't be right if I didn't raise it as a point that affects all local law societies

Edward Sparrow, City of London Law Society
Paragon Costs founder and managing partner Lee was appointed as the new president of Bristol Law Society in December. Founded in 1770, the society has around 4,500 members. Lee sees it as fulfilling 'a key strategic role in our community' – for example by raising the profile of the profession, facilitating cross-professional networking and encouraging innovation.
Like other larger societies, Bristol has a 'corporate membership' for firms and barristers' chambers that allows it to sell services to the corporate members' fee-earners, barristers, support staff and management. At the same time it is operating a number of 'strategic partnerships', with the University of the West of England, Bristol (UWE Bristol), Lloyds Bank, Dual Asset Management and Marsh (among others).
Through partnerships with UWE Bristol, Somerset-based consultancy Kingsmead Square and the West of England Combined Authority, the society has established a law tech community to drive collaboration between the legal and technology professions in both the public and commercial sectors.
Local law societies are also enhancing their offer by harnessing social media. 'Social media is a powerful means of engaging with members,' Lee says. 'We are active users of LinkedIn and Twitter, with almost 4,000 followers across the two platforms. We use our social media accounts to promote events, share news and update our members on our activities.'
Banding together also yields dividends. Eccles-Bech points to the Joint Five (J5), an informal group consisting of the largest local law societies: Birmingham, Bristol, Liverpool, Leeds and Manchester. 'We meet every quarter to discuss matters of mutual concern. We are a very big voice to be heard,' she says.
There are similar groupings. The County Society Group was set up in 2017 as the next tier down of local law societies. This comprises the Devon & Somerset Law Society, Cheshire & North Wales, Newcastle, Leicestershire, Kent and Surrey.
So what about the future? While some local law societies have folded (Bath was one casualty) others have overcome difficulties by adaptation. The Doncaster & District Law Society came close to closure in early 2015, but managed to reverse its fortunes through a successful revamp of membership benefits.
'Many law societies have been on a significant journey over the past five to 10 years to ensure that they remain fit for purpose and that they reflect the passion, integrity and innovation of members,' Lee says. 'Local law societies will continue to be at the forefront of the regions, providing they continue to effectively support their members in a diverse and innovative fashion.'
Marialuisa Taddia is a freelance journalist