Legal services matter to everyone. They can help us at some of the most important and potentially vulnerable moments in our life – whether passing money on to loved ones, buying a house, or handling a relationship breakdown.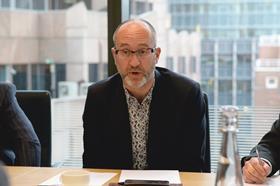 While most people are happy with the service they receive, unfortunately sometimes things can and do go wrong. When this happens, it is crucial that the public are protected. That is why all regulated firms are required to have professional indemnity insurance.
The current minimum PII terms and conditions were set at the turn of the millennium and reflect the needs of the legal services market as it was nearly 20 years ago. Our analysis of 10 years' worth of insurance claims suggests that the rules are too rigid. In many cases this means firms – especially smaller ones or niche providers – are being forced to buy cover for services they do not offer, or to a level which is far in excess of the actual risk profile of their customers.
A balance needs to be struck. Many people struggle to afford legal services, with only one in 10 making use of solicitors when they experience a legal problem.
When so many people are struggling to access the profession's expertise, we need to be confident that protections are set at the right level, and that they are not so expensive to provide that they ultimately exclude the very people they are designed to safeguard.
It was this that led to us consulting on potential changes to requirements.
Getting the right level of cover
Currently, the minimum single claim limit we require firms to insure for is £2m. This is despite our data revealing 98 percent of PII claims against law firms over a 10-year period were for less than £500,000. This means many smaller firms are being forced to 'over-insure' and incur the related costs this brings.
We proposed that reducing the minimum single claim limit we require firms to insure for to £500,000 – and £1m for conveyancing work – could help address this imbalance.
Since our rules will continue to require all firms to take out PII cover to a level appropriate to the work they are conducting, suggestions that this change could lead to firms 'under-insuring' – and thereby putting the public at risk – are simply not true.
A minimum term is just that – a minimum only applicable to those with no genuine need to have cover above this level. As it stands, any firm needing cover beyond this will still be required to buy it from their insurer.
One size does not fit all
The majority of PII claims relate to a few select areas of work, yet our current rules make no distinction regarding the type of services individual firms engage in and must therefore insure for.
For example, more than half of all claims we identified related to conveyancing issues, meaning this in turn is a major factor in influencing the overall cost of existing 'one-size-fits-all' insurance policies.
One of the things we asked was how can this be fair on firms who do not carry out any conveyancing work?
Equally, what about small high street solicitors who are forced to take out policies including cover for financial institutions or corporate and other large business clients?
Protecting the public when firms close
Another existing requirement which does little to protect the public and can in fact place them at even greater risk, concerns firm closures.
For some firms, the cost of run-off insurance can be prohibitively expensive. This can mean a firm is forced to continue trading long after the owner wanted to close it. At best this might impact on the quality of service some customers receive, and in some cases leave them vulnerable to far worse. One in five of the cases in which the SRA intervenes into a firm is as a result of a disorderly closure.
For the sake of the public this issue needs addressing. Our proposals sought to do this by capping the minimum claim levels that firms are required to insure against to levels more representative of claims that are likely to arise.
A proper debate
We know how important it is that regulated firms can continue to offer some of the highest levels of protections of any professional services industry, safeguarding clients and their money. Nothing in our proposals changed this.
Every firm will still be required to take out levels of cover appropriate to their clients and the services they offer them, and if this is not happening we have the power to take action.
But providing comprehensive cover should not mean forcing firms to pay for levels of insurance they, and their clients, do not need. All the protections we provide mean nothing to people if they cannot afford to use a professional legal provider in the first place.
Our consultation closed in June and Gazette readers will have seen we have had plenty of responses. We said at the start of the consultation that we wanted to have a proper debate about the minimum level of cover we require, to make sure it was appropriate and proportionate, and that it was at a level that the profession felt it could afford to pay for. We will be analysing responses to see what evidence has been provided to fuel the discussion. We will then bring it back to our board for decision around the turn of the year.
Crispin Passmore is executive director, policy, at the SRA